Members Login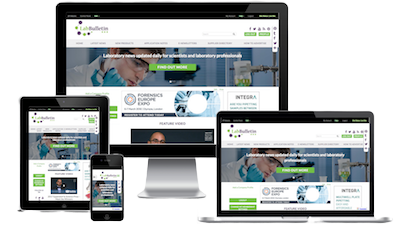 Monthly Newsletter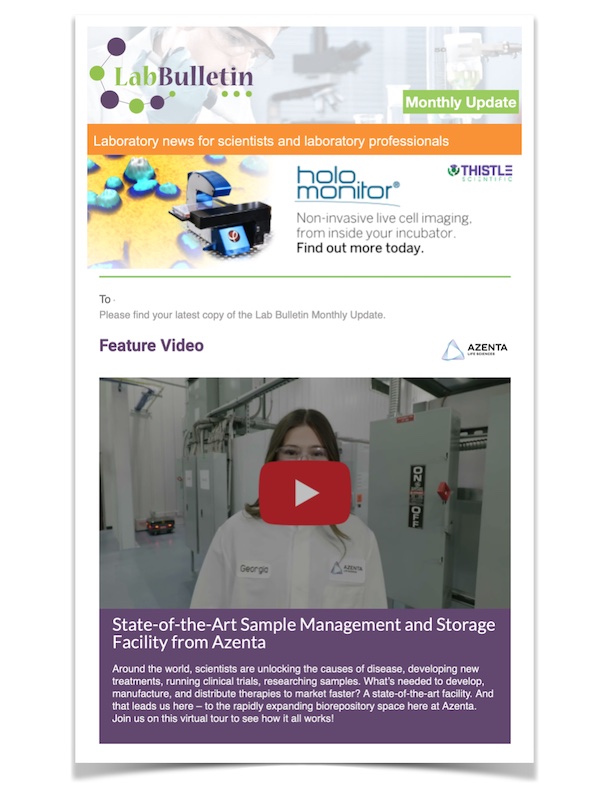 Microscopy | Image Analysis
IT Solutions and Laboratory Automation
Establish in Vivo-Like Conditions on Every Inverted Microscope With ibidi Stage Top Incubators – Silver Line
publication date:
Jan 12, 2023
|
author/source:
ibidi GmbH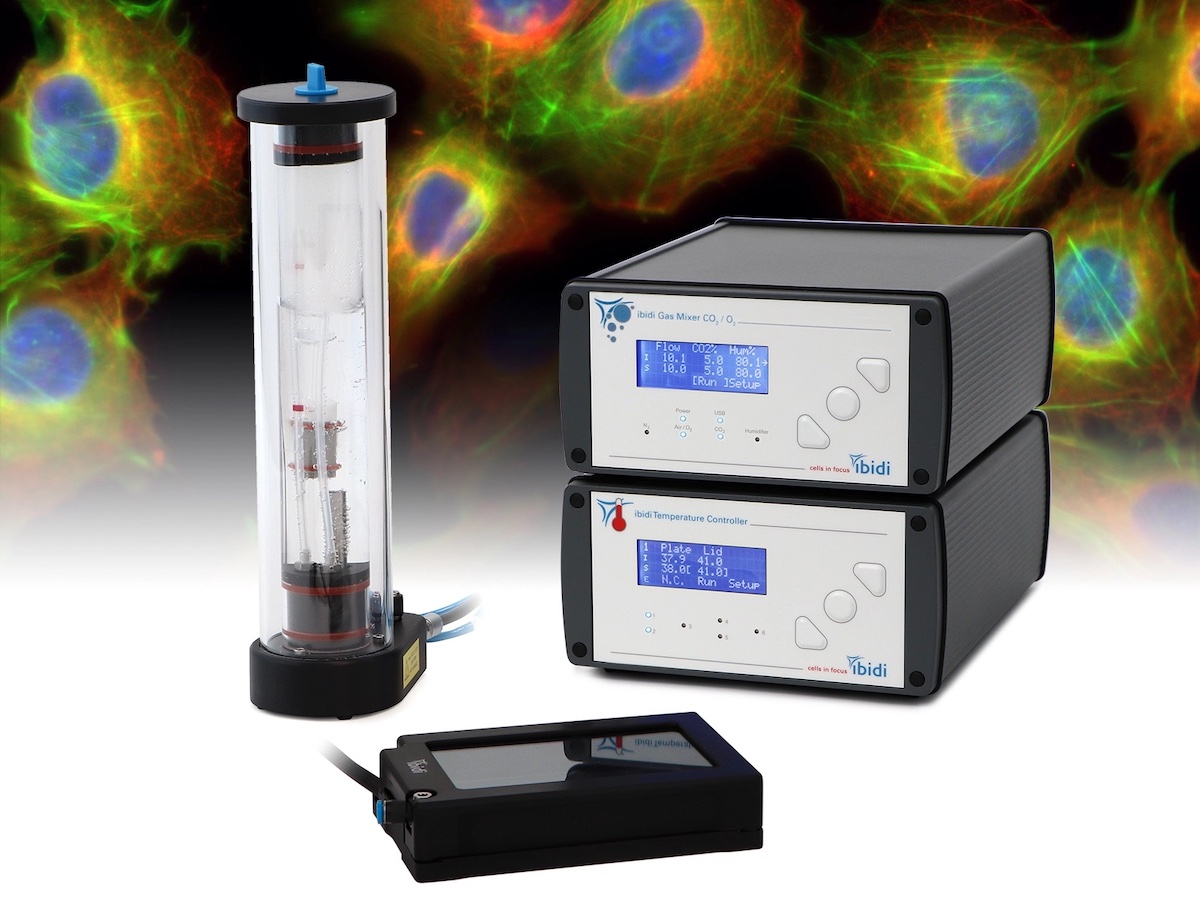 The new ibidi Stage Top Incubators – Silver Line are at the forefront of a new generation of devices for physiological live cell imaging experiments.
Cells react sensitively to changes in their environment. For reproducible, biologically relevant results, it is crucial to maintain stable conditions on the microscope during live cell imaging.
The ibidi Stage Top Incubators – Silver Line precisely control essential parameters such as temperature, humidity, and CO2/O2 levels, and can be quickly mounted on every inverted microscope.
Equipped with the unique, patented ibidi Humidity Control technology, the systems are ideal for long-term live cell imaging assays. This technology secures very high and precise humidity levels inside the incubation chamber due to active, feedback-controlled humidity regulation with measurement close to the sample, which prevents evaporation and condensation.
By guaranteeing maximal xyz axis stability on the microscope stage, the ibidi Stage Top Incubators – Silver Line are optimal for high-resolution microscopy. Optionally, the systems can be expanded with the ibidi Objective Heater Universal for oil and water immersion imaging without cooling of the sample.
The versatile systems can be used with slides, dishes, and multiwell plates, depending on your experimental needs. Contact ibidi today for more information about your optimal configuration and book a free demo of the ibidi Stage Top Incubator – Silver Line
ibidi GmbH, located in Gräfelfing near Munich, Germany, is a leading supplier of functional cell-based assays and products for cell microscopy. The ibidi range of products offers solutions for classic cell culturing, and also complex assays (e.g., angiogenesis, chemotaxis, and wound healing). Their products help facilitate an understanding of the development of various diseases and related therapies. ibidi's customers are working in scientific institutions, industrial pharmacology, and biotechnology. Technology development at ibidi is supported by the BMBF (Bundesministerium für Bildung und Forschung). The products are sold to customers worldwide.