Members Login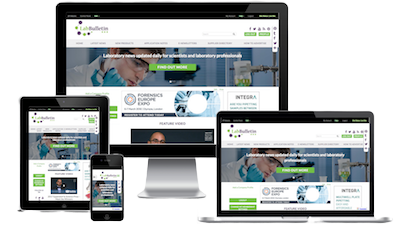 Monthly Newsletter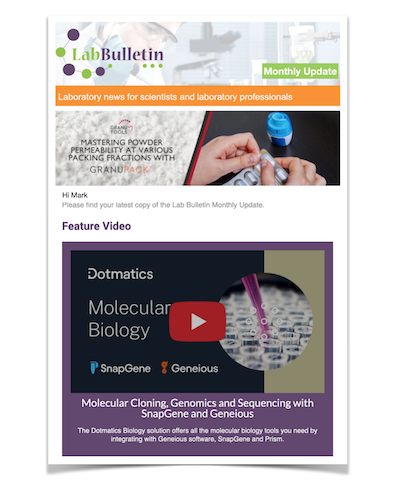 Special Offers and Promotions
Microscopy | Image Analysis
IT Solutions and Laboratory Automation
COVID-19 and Laboratory Safety - How to Stay Safe in High-Pressure Lab Environments
publication date:
Apr 2, 2021
|

Lab technicians and clinicians are on the front lines of the fight against the COVID-19 pandemic. With the realities of more infections putting governments, health agencies, and the scientific community under additional pressure, ensuring the safety of skilled resources at all times should be a priority for principal investigators and lab managers.
Throughout every step in the standard workflows, we need to mitigate risks posed to laboratory safety and the individuals who are responsible for collecting, analyzing, and researching the virus. To prevent infection from spreading, the following guidelines should apply to any facility where occupational exposure to the SARS-CoV-2 virus remains a concern.
Considerations and Practices for Laboratory Safety during COVID-19
The World Health Organization (WHO) provided biosafety guidance on what measures are required to keep lab technicians safe during the pandemic. Here are some additional considerations for establishing the appropriate controls and implementing interventions that can help keep staff safe while they perform their vital work and help combat the spread of the coronavirus.
1. Performing Site and Activity Based Risk Assessments
To provide a safe work environment, laboratories need to carry out task-specific and environmental risk assessments based on their standard workflows. Facilities should comply with all regular safety standards (like ISO/IEC 17025:2017 and ISO 15190:2020), but due to increased levels of risk, additional precautions may now apply. Factors to consider when conducting risk assessments include:
Considering the number of personnel allowed inside the facility while maintaining social distancing guidelines.
Implement one-way paths where possible to help manage the flow of personnel coming and going in a laboratory environment.
Review all procedures for cleaning, sanitizing, and disinfecting shared equipment and surfaces.
Update all emergency communication and response plans to establish additional measures that aim to protect staff at risk of COVID-19 infection.
Lab managers need to review all shared instruments, workstations, automated liquid handling systems, and lab pipettes. Health and safety plans should describe all the necessary steps to avoid the transmission and spread of the novel coronavirus, including how staff should react if they suspect they are infected.
2. Enforcing Social Distancing and Face Covering Guidelines
Facilities should implement social distancing measures by reconfiguring workspaces and adjusting staff shifts where many clinicians work in close proximity. Reducing face-to-face interactions and minimizing personal contact will also be required. Staff should resort to wearing their facial coverings at all times, especially when in the presence of other workers. It may become necessary to place physical barriers between workspaces, if possible. Technicians should adopt the proper etiquette when putting on or removing their face coverings and continue to follow established Personal Protective Equipment (PPE) guidelines at all times.
3. Maintaining Sample Integrity
To ensure the integrity of their results, labs will have to deploy the latest solutions like automated pipetting machines to limit the number of contacts between clinicians and equipment. Increased workloads and extended hours could also lead to staff fatigue, so lab managers should monitor their human resources closely to avoid exhaustion that could compromise any safety procedures. Finally, areas that have a higher frequency of contact require rigorous and regular disinfection and sanitization.
4. Improving Traceability and Compliance Protocols
In a time with heightened scrutiny from overseers, the general public, and international regulatory bodies, it's imperative to ensure equipment compliance with Good Laboratory Practices (GLPs) and guarantee traceability using systems like the PIPETMAN® L from Gilson. Additionally, using a multichannel pipette that provides optimized comfort during pipetting processes will limit staff fatigue and deliver reliable results from every workflow.
You should ensure the regular maintenance and servicing of all lab instruments and pipetting systems by experienced technicians with ISO accreditation. To keep your equipment operating precisely, choose a servicing and maintenance partner who can issue you with the calibration certificates that demonstrate the lab's GLP compliance.
5. Additional Laboratory Safety Considerations
It may be necessary to apply additional restrictions on laboratory staff to ensure efficient and safe operations. Specifically, isolate any infected individuals regardless of the PPE worn to avoid your teams from being infected. Staff will need to practice and follow all safety protocols provided by health agencies, ensuring they maintain good personal hygiene and adhere to the latest guidelines as soon as organizations like the WHO issue new advisories. If possible, conduct meetings via tele or video conferencing instead of in-person sessions. For any clinical studies or research trials, patients should go through a pre-screening process according to the facility's guidelines.
Conducting Research and Analysis for SARS-CoV-2 with Elevated Laboratory Safety Measures
The world is depending on clinicians and research professionals to advise and guide the public during the current pandemic. With so much at stake, every lab involved in the daily processing and analysis of samples requires elevated laboratory safety measures. Maintaining sanitary work environments is vital to retaining public trust and protecting the individuals responsible for understanding the biological structure of the SARS-CoV-2 virus.
With a greater focus on the work product, standard workflows, and clinical procedures involved in characterizing and understanding the virus, every lab will need to protect its samples and staff. Gilson provides the latest tools and technologies, including pipetting systems and sterile filter tips, to aid laboratories in their efforts. We can assist with all volumes of consumables, conducting automated or motorized pipette calibration, and provide complete system and service support.
For more information about how Gilson can help improve your laboratory safety practices with our pipette services, get in touch today.
COVID-19 Testing: Liquid Handling Solutions
---