Members Login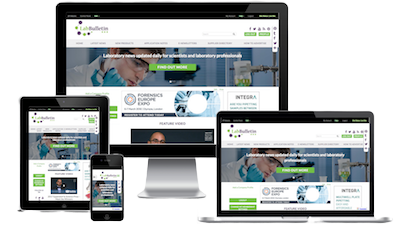 Monthly Newsletter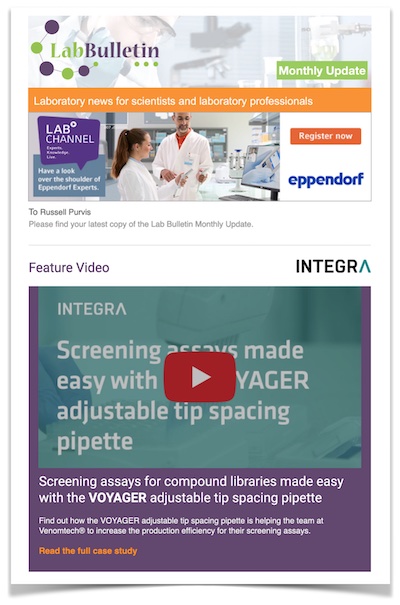 Special Offers and Promotions
Microscopy | Image Analysis
Thermo Fisher Scientific and Immundiagnostik Collaborate to Develop Mass Spectrometry-Based Clinical and Research Tools
Thermo Fisher Scientific, Inc., the world leader in serving science, and Immundiagnostik AG today announced a collaboration to develop novel mass spectrometry-based assays for qualitative and quantitative analysis of proteins and peptides. The goal is development of commercial assays to be widely applicable in research and routine clinical analysis

The collaboration will focus on advancing biomarker research by combining Immundiagnostik's ImmunoTube® antibody technology with Thermo Fisher's new liquid chromatography-triple quadrupole mass spectrometry (LC-MS/MS) analytics to create new assays for the diagnosis of cardiovascular diseases and bone metabolism disorders.
The goal is to develop a sensitive, reliable, qualitative and quantitative assay of complex samples, using Immundiagnostik's antibody capabilities to optimize sample preparation and to efficiently isolate low level analytes in complex mixtures. Thermo Fisher's proprietary, high-throughput Mass Spectrometric Immunoassay (MSIA) technology will also be applied, as well as the Thermo Scientific TSQ Vantage Triple Quadrupole Mass Spectrometer for quantitative analysis of small peptides, and Thermo Scientific Orbitrap Elite high-resolution accurate mass mass spectrometer to measure post-translational modifications. The goal is to develop assays that will achieve extremely selective identification of all molecular variations of peptides and proteins.
"We are impressed with Immundiagnostik's antibody expertise, and are confident that the immunoaffinity-purification of proteins will take quantitative LC-MS/MS protein analysis to the next level," said Jeff Zonderman, Thermo Fisher director of clinical and toxicology LC/MS.
"This type of work demands precise analytical tools," said Dr. Franz Paul Armbruster, CEO of Immundiagnostik. "Thermo Fisher, with its recognized excellence in accurate mass and high resolution measurement, is the ideal partner for the advancement of our LC-MS/MS product line of assays."
As part of the collaboration, Immundiagnostik will provide a venue for demonstrating various Thermo Fisher technology applications. In addition, Immundiagnostik will utilize its academic and clinical network to identify diagnostic parameters, validate novel LC-MS/MS products and develop new assays for commercial distribution.
This announcement applies to Research Use Only. Not for use in diagnostic procedures.
About Immundiagnostik
Immundiagnostik AG, founded in 1986, is a globally operating diagnostics company represented in over 30 countries. We focus on the development and production of innovative assays for medical routine and research. Our core competence lies in antibody-based analytical detection methods such as immunoassays (ELISA, EIA) and we will further utilize this expertise to expand our unique immunologically-based HPLC and LC-MS/MS product line. Our mission is to provide effective tools for prevention, differential diagnosis and therapy monitoring in the areas of gastroenterology, cardiovascular diseases, disorders of the skeletal system and oxidative stress. The product portfolio is completed by a broad range of antibodies and antigens. Multiple cooperations with the pharmaceutical industry and a tight network with scientific organisations are the basis for a successful product development. Securing progress: Our comprehensive range of products is continuously refuelled by a rich pipeline of proprietary developments. With a headcount of more than 60 employees, Immundiagnostik's headquarter is located in Bensheim, south-western Germany.
For more information, please visit our website
www.immundiagnostik.com
.
About Thermo Fisher Scientific
Thermo Fisher Scientific Inc. is the world leader in serving science. Our mission is to enable our customers to make the world healthier, cleaner and safer. With revenues of $12 billion, we have approximately 39,000 employees and serve customers within pharmaceutical and biotech companies, hospitals and clinical diagnostic labs, universities, research institutions and government agencies, as well as in environmental and process control industries. We create value for our key stakeholders through three premier brands, Thermo Scientific, Fisher Scientific and Unity™ Lab Services, which offer a unique combination of innovative technologies, convenient purchasing options and a single solution for laboratory operations management. Our products and services help our customers solve complex analytical challenges, improve patient diagnostics and increase laboratory productivity.
For more information please visit
www.thermofisher.com