Members Login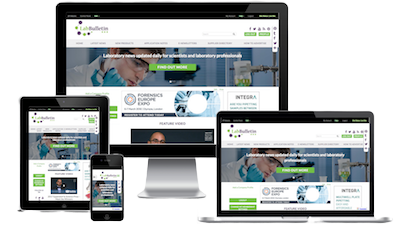 Monthly Newsletter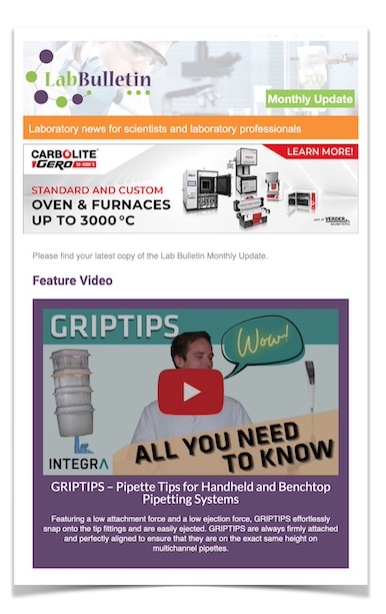 Special Offers and Promotions
Microscopy | Image Analysis
IT Solutions and Laboratory Automation
Thermo Fisher Scientific Announces Millipore has Selected and Implemented Watson LIMS for its Preclinical and Clinical Development Services Group (Bioanalytics Laboratories)
PHILADELPHIA (November 30, 2009) - Thermo Fisher Scientific Inc., the world leader in serving science, today announced that Millipore has implemented Watson LIMS (laboratory information management system) within its Preclinical and Clinical Development Services group located in St. Charles, Mo. The Preclinical and Clinical Development Services group will use Watson LIMS in its Regulatory Compliant Laboratory, a leading contract research organization (CRO) in the development, validation and application of ligand binding assays that enable the development of biopharmaceuticals and translational biomarker applications.
Millipore takes advantage of the enterprise connectivity inherent in Watson LIMS by also using Thermo Scientific Integration Manager to provide the connectivity necessary to enable Watson LIMS to be fully integrated with the laboratory's instrumentation, other proprietary databases and ERP systems enterprise-wide. The inclusion of Thermo Scientific Designer further enables a more consistent and easy-to-use reporting system for the data created and stored in the Watson database. By this three-fold installation of Thermo Scientific Watson LIMS, Integration Manager and Designer connecting laboratory instruments and the source of the data to the LIMS (which stores and manages the data), and the reporting tools (for analyzing the output of the data), Millipore has integrated its Regulatory Compliant Laboratory with the rest of the organization, enabling management to have access to critical laboratory data when they need it, and in a format that will allow for improved management decision-making.
This integration of a Thermo Scientific LIMS solution with multiple laboratory instruments and a management reporting tool is a vivid example of Thermo Scientific Connects in action. Thermo Scientific Connects is a set of offerings that leverage the company's breadth of solutions that includes LIMS, chromatography data system (CDS) capabilities with expertise in enterprise systems integration, all working seamlessly to improve the transfer of knowledge between laboratory-generated data and enterprise-level information systems. Connects assists organizations in integrating application-specific workflows, thereby transforming laboratory data into relevant business information and maximizing a company's enterprise system investments to better support critical management decisions in today's resource-constrained environment.
"We're very happy to be working with Millipore, a life sciences leader providing critical drug development services to pharmaceutical companies and other CROs around the world," said Dave Champagne, general manager for Thermo Fisher's Informatics business. "The fact that Watson LIMS can provide immediate functionality to the workflow of an early stage drug development research laboratory is the key to that laboratory delivering on its promise of superior results and customer service, as well as secure its data transmissions and improve time-to- market and regulatory compliance. We're ready to help Millipore grow its Contract Research business by providing all of the tools necessary to fully integrate their labs with their business operations."
Millipore's BioPharma Services organization provides contract research services to the pharmaceutical and biotech industries through a wide range of bioanalytical services and capabilities supporting discovery, lead optimization, ADME/Tox and Phase I-V clinical trials. These services include bioanalysis of biotherapeutics, anti-drug antibody testing, assays for novel biomarkers and other specialty services.
"Watson is the recognized, proven and relied upon industry choice for laboratories providing pharmacokinetic and ADME/Tox services," said Craig Morley, global managing director for Millipore's BioPharma Services business. "The functionality is built-in for us to deliver exceptional results and services for immunogenicity testing, determination of novel biomarkers and pharmacokinetic assessment of biotherapeutics. Integrating the Watson database with the rest of the organization enables us to make better informed management decisions and deliver superior services to our customers."
Thermo Scientific Watson LIMS is a leading bioanalytical laboratory information management system that is relied upon by 18 of the top 20 pharmaceutical companies and CROs worldwide. It brings critical time and cost savings to pharmaceutical companies and CROs involved in drug metabolism and pharmacokinetic (DMPK) studies for drug discovery and development by reducing validation time and improving overall efficiency. Standardizing on Thermo Scientific Watson LIMS, as Millipore's Preclinical and Clinical Development Services laboratories has done, ensures secure data transmissions, regulatory compliance, reliable audit trails and improved time-to-market.
For more information about Thermo Scientific Informatics solutions, please call +1-866-463-6522 (US), +44 161 942 3000 (EU) e-mail marketing.informatics@thermofisher.com or visit www.thermo.com/informatics.
Thermo Scientific is part of Thermo Fisher Scientific, the world leader in serving science.
About Thermo Fisher Scientific
Thermo Fisher Scientific Inc. (NYSE: TMO) is the world leader in serving science, enabling our customers to make the world healthier, cleaner and safer. With 2008 revenues of $10.5 billion, we have approximately 34,000 employees and serve over 350,000 customers within pharmaceutical and biotech companies, hospitals and clinical diagnostic labs, universities, research institutions and government agencies, as well as environmental and industrial process control settings. Serving customers through two premier brands, Thermo Scientific and Fisher Scientific, we help solve analytical challenges from routine testing to complex research and discovery. The Thermo Scientific brand represents a complete range of high-end analytical instruments as well as laboratory equipment, software, services, consumables and reagents to enable integrated laboratory workflow solutions. Fisher Scientific provides a complete portfolio of laboratory equipment, chemicals, supplies and services used in healthcare, scientific research, safety and education. Together, we offer the most convenient purchasing options to customers and continuously advance our technologies to accelerate the pace of scientific discovery, enhance value for customers and fuel growth for shareholders and employees alike. Visit http://www.thermofisher.com/
About Millipore Corporation
Millipore (NYSE: MIL) is a life science leader providing cutting-edge technologies, tools, and services for bioscience research and biopharmaceutical manufacturing. As a strategic partner, we collaborate with customers to confront the world's challenging human health issues. From research to development to production, our scientific expertise and innovative solutions help customers tackle their most complex problems and achieve their goals. Millipore Corporation is an S&P 500 company with more than 5,900 employees worldwide. For more information, please contact Millipore tech service at 1-800-548-7853 or 951-676-8080 or visit http://www.millipore.com/