Members Login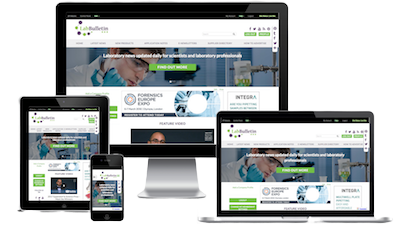 Monthly Newsletter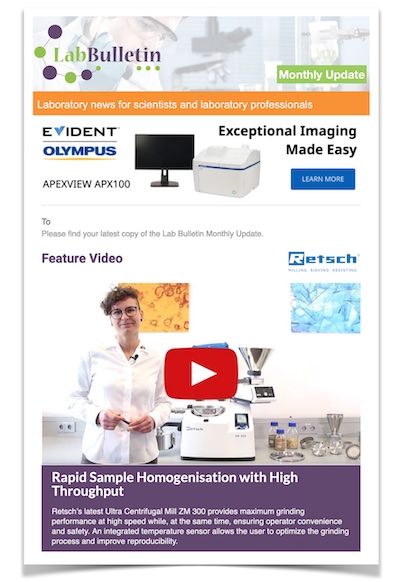 Special Offers and Promotions
Microscopy | Image Analysis
Thermo Fisher Scientific Enhances Workflow for Biomarker Research and Diagnostics

Thermo Fisher Scientific Inc., the world leader in serving science, today announced that it has enhanced its workflow for biomarker research and diagnostics by acquiring Intrinsic Bioprobes Inc., a manufacturer of unique immuno-enrichment, sample-preparation tools used in quantitative mass spectrometry. The Intrinsic Bioprobes portfolio enables Thermo Fisher to offer its worldwide life science research and clinical diagnostics customers an enhanced solution for quantitative protein biomarker detection.
The Intrinsic Bioprobes portfolio includes its novel Mass Spectrometric Immunoassay (MSIA
TM
), featuring a patented sample preparation technique. This technology allows enrichment of low-abundance proteins in biological samples. The specificity of immuno-enrichment, coupled with the sensitivity and quantitative capability of mass spectrometry, is a powerful tool, giving researchers a complete, higher-resolution view of the proteome. Furthermore, the MSIA technology offers clear advantages over conventional ELISA and bead-based immunoassay formats, providing greater sensitivity and higher throughput.
Adding Intrinsic Bioprobes' consumable sample-preparation technologies to Thermo Fisher's automated sample processing and quantitative mass spectrometry instruments and software creates a complete, integrated workflow for the quantitative detection of protein biomarkers.
"The Intrinsic Bioprobes portfolio will enhance Thermo Fisher's position in the rapidly emerging field of clinical proteomics," said Chuck Kummeth, president of Thermo Fisher's, laboratory consumables business. "It is a simple, yet powerful approach to uncovering the proteomic basis of disease, and it better positions us to support our customers in their efforts to realize the promise of personalized medicine."
Intrinsic Bioprobes was founded by in 1996 by Randall W. Nelson, who has served as its president since then. He will continue to be involved with the business as a consultant.
For more information visit
www.thermofisher.com
.