Members Login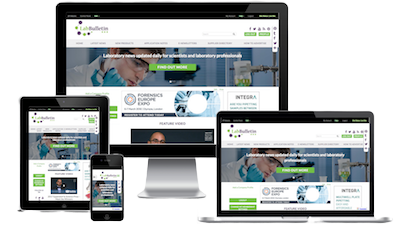 Monthly Newsletter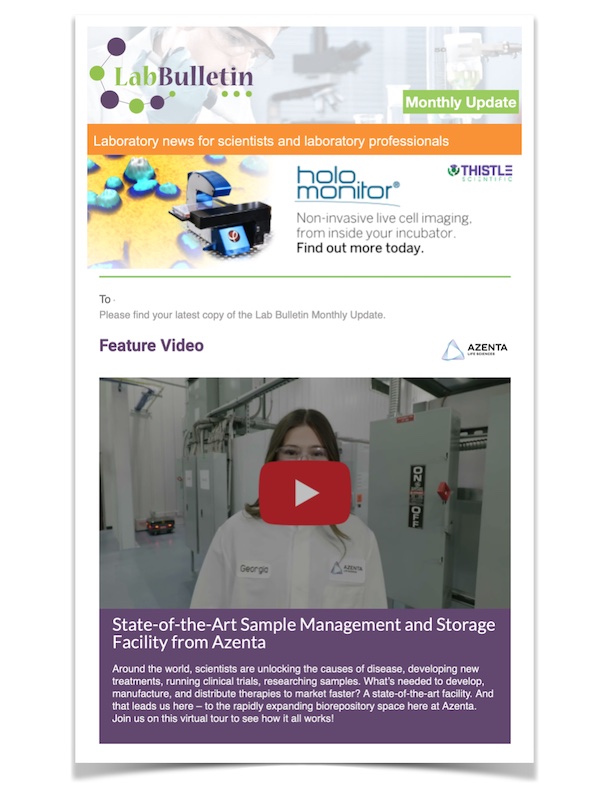 Microscopy | Image Analysis
IT Solutions and Laboratory Automation
Thermo Fisher Scientific Recognized as Winner of the 2011 Microsoft Life Sciences Innovation Awards for Fourth Year in a Row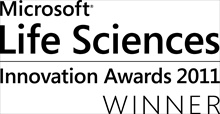 Thermo Fisher Scientific Inc., the world leader in serving science, today announced that it is a 2011 winner of Microsoft Corporation's Life Sciences Innovation Awards. This is the fourth consecutive year that the company has been recognized by Microsoft, demonstrating Thermo Fisher's leading position as a provider of innovative enterprise informatics solutions to the life sciences industry.
The awards, announced at the Drug Information Association's (DIA) 47th annual meeting in Chicago, honor companies using Microsoft solutions to realize business and information technology benefits. This year's notable winners are revolutionizing medicine by bringing therapeutic breakthroughs to the market faster to fight serious ailments, improve healthcare and enhance people's quality of life.
"The life sciences industry is uniquely positioned with many new challenges, and pressure is stronger than ever to cut costs and bring new drugs and therapies to market faster," said Michael Naimoli, worldwide managing director, Life Sciences, Microsoft Corp. "Each year, we are impressed with how the winners demonstrate sustainable impacts through technology, and we are proud that Microsoft's software platforms play an important role in enabling these achievements in life sciences."
Microsoft selected Thermo Fisher and its customer Nova Biologicals, a leading full-service testing laboratory for water, medical devices, pharmaceutical, and food industries globally, as a winner for their use of Thermo Scientific SampleManager LIMS (laboratory information management system), integrated with a DMS (document management system). The implementation provides a cohesive solution to facilitate compliance in Nova's Texas facility.
Thermo Fisher is a Microsoft Partner, and the solution deployed at Nova is an excellent illustration of how Thermo Scientific LIMS can bring the full strength of its company resources and industry partnerships to address the challenges faced by customers around the world. The alliance between Thermo Fisher and its DMS providers goes a long way toward addressing the need for regulated content management, integrated workflow administration and compliant collaboration in the enterprise setting.
In order to comply with its Texas license for NELAC accreditation, Nova needed to change its way of working. It identified information management in its laboratory as a solution to future-proof the business. Nova also recognized the need to move from time-consuming, manual, paper-based processes to a fully automated, versatile and efficient solution. With Thermo Scientific SampleManager LIMS and a compliant DMS, Nova developed a personalized, seamless solution.
"We are delighted that our innovative technologies have been recognized for the fourth consecutive year by Microsoft," said Dave Champagne, vice president and general manager, Informatics, Thermo Fisher Scientific. "Nova needed a document management solution that could be tightly integrated with SampleManager LIMS, and our partnership with DMS provider NextDocs Corporation enabled us to fill this need for the customer. This end-to-end solution has been instrumental in helping Nova maintain its NELAC accreditation in Texas, refine its work processes and improve the quality and speed of its customer reporting capabilities."
Innovation Award candidates are typically global pharmaceutical, biotechnology and medical device companies that are innovatively applying technology to create therapeutic innovations. Winners are selected by an esteemed panel of industry experts and are highlighted on the Microsoft website at
http://www.microsoft.com/lifesciences
and on the Microsoft in Health blog at
http://blogs.msdn.com/b/microsoft_in_health/.
For more information about Thermo Fisher's award history for Informatics, please visit
www.thermoscientific.com/awards
. To learn more about Thermo Fisher solutions please call +1866-463-6522 (US), +44 161 942 3000 (EU), e-mail
marketing.informatics@thermofisher.com
or visit
www.thermoscientific.com/informatics
.