Members Login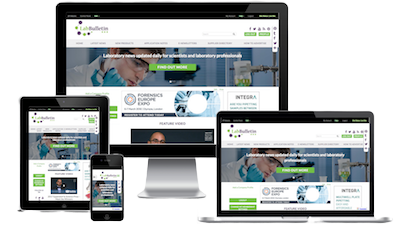 Monthly Newsletter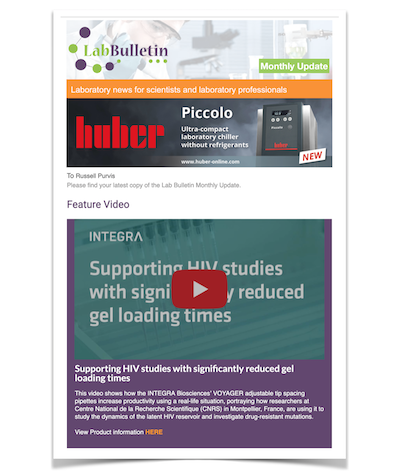 Special Offers and Promotions
Microscopy | Image Analysis
Thermo Fisher Scientific Announces SampleManager 10.0 LIMS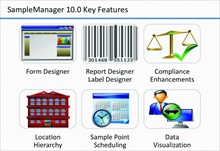 Thermo Fisher Scientific Inc., the world leader in serving science, today announced Thermo Scientific SampleManager 10.0 LIMS (laboratory information management system), a solution that delivers significant new time and cost savings for scientists and lab managers across the broadest range of process industries. SampleManager 10.0 improves access to data across the enterprise; delivers key business metrics to management; facilitates compliance with ISO, GLP and other regulatory requirements; and optimizes workflows and quality management.
SampleManager LIMS is the corporate standard at leading organizations in oil and gas, food and beverage, environmental and water, metals and mining and other process industries. It provides an intuitive user interface and logical workflow for laboratories looking to optimize their operations by standardizing processes across geographies and streamlining data exchange across enterprise systems. It is designed to integrate with existing ERP, PIMS and MES systems and with other applications and instruments in and out of the laboratory, providing one standard user interface and allowing for easier standardization for global enterprises. Users will gain greater efficiency with integrated solutions that deliver a new kind of connected productivity regardless of the analytical challenge.
Thermo Scientific SampleManager 10.0 reflects more than 25 years of knowledge, experience, customer input and successive version releases. The company developed this fea­ture-rich release with key business metric (KBM) dashboard functionality that addresses the critical business and operating needs of three distinct but interrelated parts of a company's infrastructure: lab personnel, IT and systems administrators and management.
For lab managers and users, SampleManager includes built-in functionality, including instrument calibration, operator training records and stock/inventory dashboard that deliver improved efficiencies, compliance and resource management.
For IT and systems administration, a new Microsoft .NET development environment provides a comprehensive and intuitive tool kit for making system extensibility simple, delivering time and cost savings that is critical to process sustainability, including rapid prototyping and easier integration.
For management, data visualization tools deliver the functionality necessary to integrate and connect all parts of the organization so that man­agement can monitor and measure performance against key business metrics; user decisions are more responsive and informed.
The need to fully integrate lab-generated data with existing enterprise systems requires organizations to optimize existing investments in laboratory and enterprise systems. Management must have continuous access to all of the data necessary to make informed decisions and monitor the health of their operations.
"Businesses want to standardize processes, reduce energy use, centralize data capture and more fully automate processes, delivering real-time information to management for more informed decision-making," said Dave Champagne, vice president and general manager for Thermo Fisher's Informatics business. "SampleManager 10.0 enables companies to utilize data that is generated across their organization while making better use of resources, harmonizing processes, reducing risks and improving process. The ultimate benefit is that these companies are able to maintain profitability while maximizing their lab and enterprise investments."
For more information about Thermo Scientific SampleManager 10.0, please visit www.thermoscientific.com/samplemanager10.