Members Login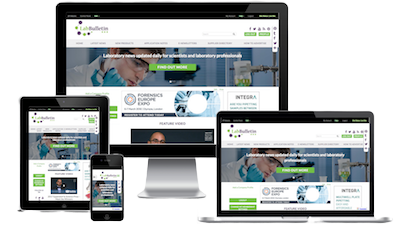 Monthly Newsletter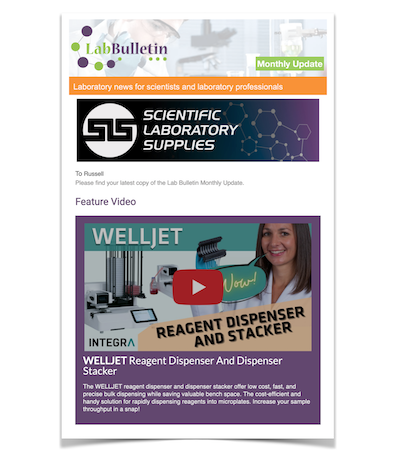 Special Offers and Promotions
Microscopy | Image Analysis
The PHERAstar FS - The Gold-Standard for HTS Microplate Readers
As scientific research has grown, so have the tools and technology needed to perform the scientific experiments. With each new technology, an older technology is replaced and a new gold-standard is established.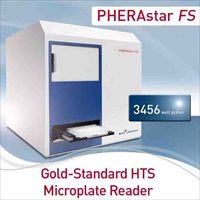 An example of such an evolution was with music: vinyl records became tapes, tapes became CDs, and CDs became MP3s. A similar evolution has occurred with microplate readers.
Microplate readers have evolved from single function absorbance only instruments to multifunction absorbance, fluorescence and luminescence instruments. Further evolution has allowed different plate formats (6- to 1536-wells) to be read, as well as adding additional detection modes such as fluorescence polarization, time-resolved fluorescence, fluorescence resonance energy transfer, and AlphaScreen®. As always with technological evolutions, one technology will rise to the top to become the gold-standard. For HTS microplate readers, that is the PHERAstar FS from BMG LABTECH.
The PHERAstar FS was German-engineered to be the fastest, most sensitive, and most precise microplate reader available. It has eight different detection modes and the ability to measure 3456-well. It has three different light sources (xenon flash lamp and two Lasers) with three separate measurement systems, so there is no compromise in data quality for any detection mode. It has unmatched bottom reading and injection at the point of measurement for cell-based screening assays. And these are but a few of the technological advances that make the PHERAstar FS the gold-standard for high-throughput screening.
---
more about the PHERAstar FS HTS microplate readers
---
---