Members Login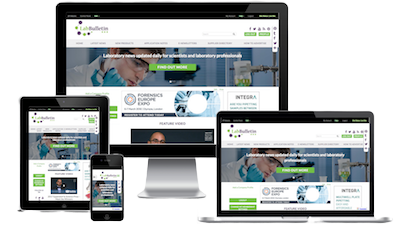 Monthly Newsletter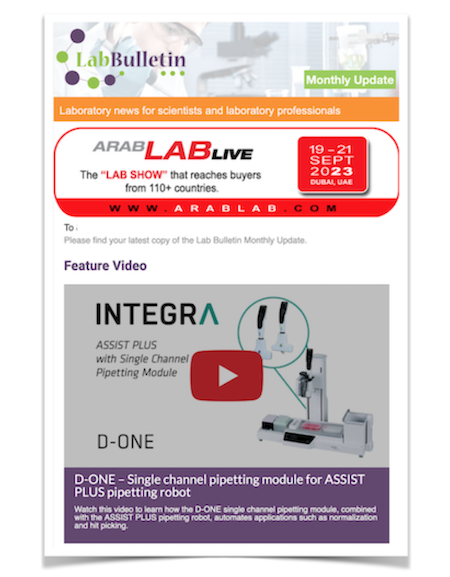 Microscopy | Image Analysis
IT Solutions and Laboratory Automation
Synergy H1's Continuously Variable Bandwidth Monochromators Optimize Assay Performance
publication date:
Jul 15, 2020
|
author/source:
BioTek Instruments

---
BioTek Instruments announces the availability of variable bandwidth monochromators on their modular and versatile Synergy™ H1 Hybrid Multi-Mode Reader. This allows researchers to achieve even greater levels of assay sensitivity and specificity compared to fixed bandwidth systems.
The microplate reader includes BioTek's patented Hybrid Technology™, which combines sensitive filter- and flexible monochromator-based technologies in one compact unit to enable wide flexibility in assay choice. Using the continuously variable bandwidth monochromators, the fluorescence excitation and emission bandwidths can be set between 9–50 nm, in 1 nm increments. Synergy H1 is fully configurable to suit individual laboratory needs; the modular reader may be upgraded with additional measurement modes at any time as research requirements evolve.
Detection modes include fluorescence, fluorescence polarization, time-resolved fluorescence, TR-FRET, UV-Vis absorbance, and full-light and filtered luminescence. Shaking and incubation support live cell assay workflows, and BioTek's available CO2/O2 controller facilitates long-term kinetic assays. For additional versatility, optional dual syringe injectors come with straight or angled tips for rapid inject-and-read assays and gentle cell studies respectively, and BioTek's optional Take3™ Micro-Volume Plate provides dilution-free nucleic acid quantification in volumes down to 2 µL.
Integrated Gen5™ software provides powerful reader control and data analysis. Gen5 offers automated z-focus to precisely adjust reading height for optimized performance, and an extended dynamic range that automatically adjusts gain settings to enable results over a broad sample concentration range.
About BioTek Instruments, Inc.
BioTek Instruments, Inc., a part of Agilent and headquartered in Winooski, VT, USA, is a worldwide leader in the design, manufacture, and distribution of innovative life science instrumentation. Our comprehensive product line includes cell imaging systems, microplate readers, washers, dispensers, automated incubators and stackers. These products enable life science research by providing high performance, cost-effective analysis and quantification of biomolecules, biomolecular interactions and cellular structure and function across diverse applications. BioTek espouses a "Think Possible" approach that sets the tone for fresh ideas, unsurpassed customer service and original innovations.
---