Members Login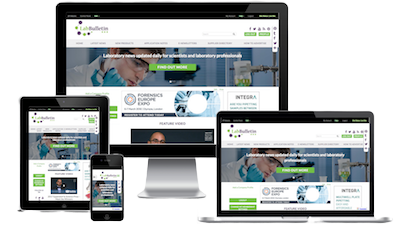 Monthly Newsletter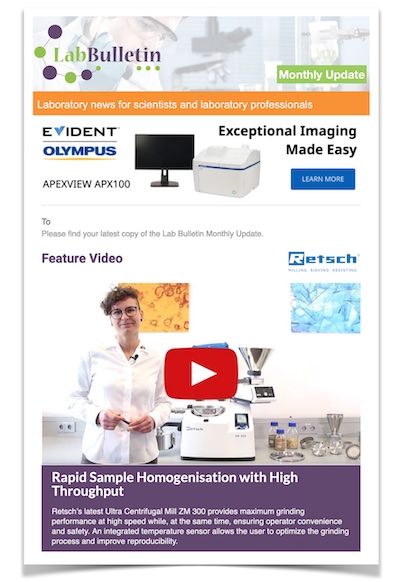 Special Offers and Promotions
Microscopy | Image Analysis
Agilent and BioTek Join Forces to Create an Integrated Metabolic Analysis and Imaging Platform
publication date:
Apr 29, 2018
|
author/source:
BioTek Instruments
Agilent Technologies Inc. (NYSE: A) and BioTek Instruments, Inc., have announced a new, integrated solution that combines cellular metabolic analysis and imaging technologies.
The optimized solution integrates the Agilent Seahorse XFe96 / XFe24 Analyzers with the BioTek Cytation 1 Cell Imaging Multi-Mode Reader. This solution creates a standardized approach for comparing XF data sets, improving assay workflow, embedding images into WAVE software, and applying normalization values to Seahorse XF measurements.

"The collaboration between Agilent and BioTek was a natural extension of our shared goal to advance scientific discovery through technological innovation," said Gary Barush, Global Director of Marketing and Sales at BioTek. "Agilent's automated XFe Analyzers, combined with BioTek's Cytation 1 Cell Imaging Multi-Mode Reader, creates a distinct opportunity for cell biology researchers to fully normalize and analyze samples to answer challenging questions regarding cellular metabolism."

"Agilent customers requested an optimized method for verifying assay results, and enabling more meaningful data comparisons provided by our data-rich assays," said David Ferrick, Ph.D., Senior Director of Agilent's Cell Analysis Division. "This integrated solution gives our customers the ability to compare XF data on a well-to-well, plate-to-plate, and experiment-to-experiment basis."

The ability to incorporate high-quality imagery within Agilent Seahorse XF WAVE software adds another dimension to the data. Now researchers can toggle between XF data, brightfield images, and fluorescence images in a unified software experience. Referencing the images while analyzing XF data provides evidence and guidance on how to limit variability and improve the reproducibility of their XF assays. Applying a cell count based normalization value ultimately makes interpreting Seahorse XF data and finding relationships amongst the data easier.

Agilent and BioTek will jointly market the integrated solution, planned for release in the U.S. and Europe in April 2018, and the rest of the world by June 2018.

The Agilent Seahorse XFe Analyzers simultaneously measure the two-major cellular energy-producing pathways—mitochondrial respiration and glycolysis—in live cells, in real time. These measurements help scientists to better understand the connection between cellular physiological processes, and genomic and proteomic data. The BioTek Cytation 1 Cell Imaging Multi-Mode Reader can be configured for fluorescence and high contrast brightfield cellular imaging with up to 60x magnification, and has a wide variety of potential applications.

Beyond normalization, there is the potential to expand into new application areas utilizing the flexibility of the Cytation 1 Cell Imaging Reader. The partnership intends to continue to explore these possibilities and build on the integrated solution.
---
---