Members Login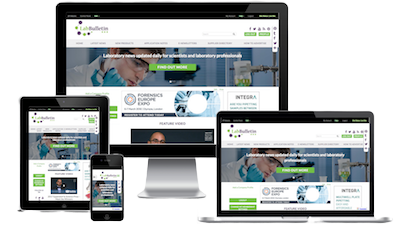 Monthly Newsletter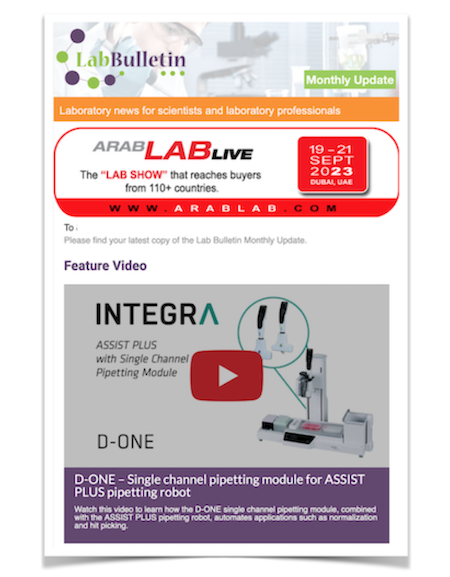 Microscopy | Image Analysis
IT Solutions and Laboratory Automation
OGT Presents Promising Prostate Cancer Biomarker Panel Results at AACR
Oxford Gene Technology (OGT), provider of innovative clinical genetics and diagnostic solutions to advance molecular medicine, has presented potentially highly significant, preliminary data on the development of a panel of biomarkers for the diagnosis of prostate cancer. In the pilot study, a set of biomarkers was identified which can distinguish prostate cancer from control samples with both sensitivity and specificity above 90%, far higher than existing diagnostic tests. These data were presented at the Fourth American Association for Cancer Research International Conference: Molecular Diagnostics in Cancer Therapeutic Development, in Denver on 27-30 September.
Prostate cancer caused an estimated 258,000 deaths worldwide in 2008, and is the second most common cause of cancer deaths in males in the USA with approximately 32,000 deaths estimated for 2010. Currently the most effective screening tests available are based on a single biomarker, prostate specific antigen (PSA). Screening for prostate cancer using PSA is controversial as it is known to have low specificity (generally less than 50%), which generates high false positive rates, resulting in many unnecessary surgical and radiotherapy procedures. The development of autoantibodies associated with prostate cancer, and their appearance prior to symptoms in other cancers, makes them attractive as potential biomarkers for early diagnosis of prostate cancer.
OGT has developed the unique Sense ProteomicTM "functional protein" array platform which uses over a thousand correctly folded proteins to detect autoantibodies in prostate cancer serum samples. Using leading-edge data analysis strategies, the company has identified panels of multiple biomarkers which may have clinical utility in the diagnosis of prostate cancer. In this new pilot study presented at the AACR conference, 73 prostate cancer and 60 control samples were used to identify a set of biomarkers which can distinguish prostate cancer from control samples with both sensitivity and specificity above 90% - well above the "standard" for PSA.
Welcoming this promising development, Dr John Anson, OGT's Vice President of Biomarker Discovery, said: "These initial data are very satisfying, so much so that we have already instigated a major follow-on clinical study involving 1800 samples to further develop and validate the biomarker panel." The trial has been rigorously-designed, and as well as 400 prostate cancer samples and an equal number of matched normal samples, there are around 150 samples of other cancers and several hundred samples from patients shown to have other diseases of the prostate. The latter can present similar symptoms to prostate cancer and can, in many cases, raise PSA levels and trigger a biopsy. OGT expects its biomarker panel to discriminate between prostate cancer and these 'interfering' diseases.
Results from this follow-on study are due in the first half of 2011. "Based on these exciting results and the larger study," Dr Anson continued "we are assessing partnership opportunities with diagnostic and pharmaceutical companies for the development of a diagnostic test. We are also exploring the extensive potential of our Sense Proteomic functional protein array technology for improving the diagnosis of other cancers and autoimmune diseases."
For further information on this trial and OGT's functional protein array technology, as well as background information on existing diagnostics tests for prostate cancer, please visit www.ogt.co.uk/go/prostate