Members Login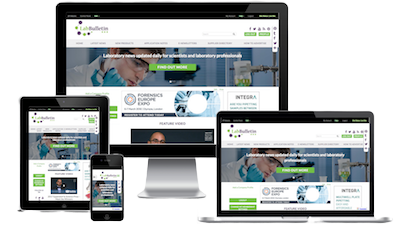 Monthly Newsletter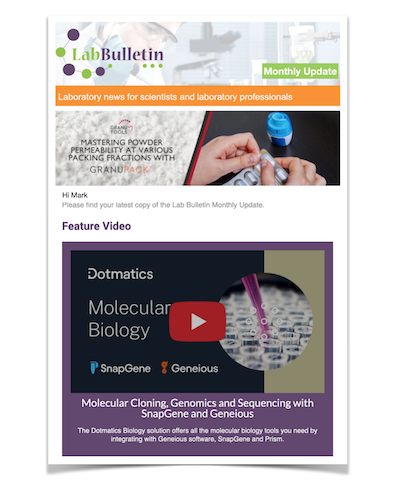 Special Offers and Promotions
Microscopy | Image Analysis
IT Solutions and Laboratory Automation
OGT Introduces New Array CGH Interpretation Software
Oxford, UK – 10th December 2009. Oxford Gene Technology (OGT), the pioneer of microarray-based technologies, has introduced its new CytoSure™ Interpret software, for faster and easier translation of oligo aCGH data into meaningful results. This new release builds on OGT's previous software package with the addition of significant functionality such as the 'Accelerate' workflow, for speeding-up and streamlining the analysis and interpretation of aCGH data. Developed through consultation with users, CytoSure Interpret ensures that cytogeneticists and molecular biologists benefit from highly flexible workflows and in-depth contextual information for clearer data interpretation.
Dr. Agne Liedén from the Department of Molecular Medicine and Surgery, Karolinska Institutet commented: "I am extremely impressed with the ease-of-use and flexibility of the new CytoSure Interpret software. The main highlight for me is that I can include data from our own results, multiple annotation tracks for known CNVs from all major sources, as well as the population analysis tool."
The CytoSure Interpret 'Accelerate' function enables the automation of data analysis workflows, minimising the need for user intervention and maximising the consistency and speed of data interpretation. Users are able to tailor the software to their needs, customising numerous functions including normalisation, aberration detection and report generation. Importantly, CytoSure Interpret provides comprehensive contextual input by fully integrating results with legacy data, confirmation probe information (including FISH and MLPA), as well as extensive annotation tracks covering syndromes, genes, exons, CNVs and recombination hotspots. Furthermore, these link to publicly available databases such as Decipher and the Database of Genomic Variants to provide even greater context.
James Clough, Commercial Director at OGT, stated: "The advanced functionality of CytoSure Interpret is a result of our ongoing and extremely valuable discussions with our users. We believe that CytoSure Interpret offers a step-change in the analysis and interpretation of aCGH data, enabling researchers to handle large volumes of data to move our understanding forward."
In addition to this advanced interpretation software, the OGT CytoSure aCGH product line includes a range of high quality arrays covering single disorders through to entire syndrome spreads, as well as SciGene automation instrumentation (now distributed in Europe by OGT). As a result, OGT's comprehensive products and services are the ideal solution for running oligo aCGH in the laboratory.
For further information on OGT products and services please visit www.ogt.co.uk.