Members Login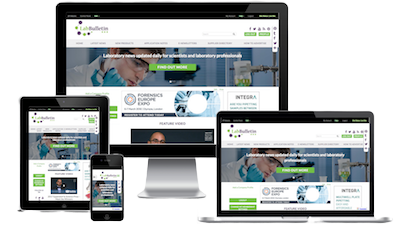 Monthly Newsletter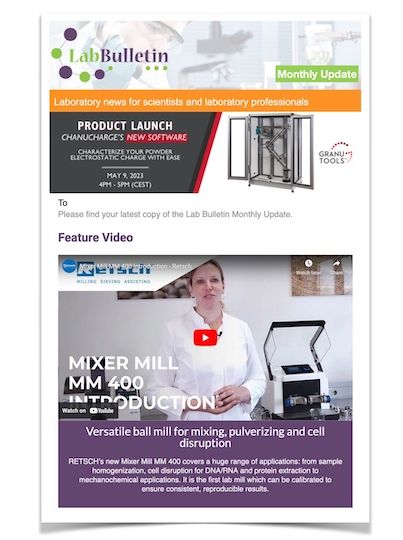 Microscopy | Image Analysis
IT Solutions and Laboratory Automation
Share a snowman with OGT to win an Amazon Kindle Fire tablet

Build and dress a snowman with OGT's interactive Share-a-Snowman Game

Oxford Gene Technology (OGT), provider of innovative clinical genetics and diagnostic solutions to advance molecular medicine, invites you to get into the spirit of sharing this holiday season with its interactive Share-a-Snowman Game.

In true festive style, OGT has once again decided to send an electronic Christmas card and will be making a donation to a number of charities in lieu of sending paper cards. The e-card will feature the snowman builder game; create your own snowman and send it to your friends and colleagues. Who can be the most original? Plus you can submit your creation to OGT's snowman gallery for a chance to win an Amazon Kindle Fire tablet for the best-dressed snowman! Visit the company's user-friendly and highly informative website to find out more about OGT's innovative genomic services, clinical genetics products and diagnostic biomarker programmes.
Play the game now or for more information about the charities supported by OGT, including how to make a donation, please visit OGT's social responsibility page.



About Oxford Gene Technology

Founded by Professor Ed Southern, Oxford Gene Technology (OGT) provides innovative clinical genetics and diagnostic solutions to advance molecular medicine. www.ogt.co.uk.

Diagnostic Biomarkers: Utilising proprietary next generation technologies, OGT is building a rich patent-protected portfolio of promising biomarkers for early-stage cancer and autoimmune disease detection. The biomarker pipeline includes advanced programmes in colorectal cancer, prostate cancer and pancreatic cancer plus the autoimmune disease systemic lupus erythematosus (SLE). OGT is currently assessing partnership opportunities to commercialise these biomarker panels.

Clinical & Genomic Solutions: OGT's Genefficiency™ is a unique combination of world-leading platforms, people, processing power and performance synchronised to deliver rapid, high-quality genomic data to customers worldwide. OGT's CytoSure™ cytogenetics array, labelling and interpretation software products and services provide a complete solution for the detection of chromosomal abnormalities. Together, Genefficiency and CytoSure offer a unique, standardised and integrated solution for cytogenetics research.


CytoSure™: For research use only
This product is provided under an agreement between Agilent Technologies, Inc., and OGT. The manufacture, use, sale or import of this product may be subject to one or more of U.S. patents, pending applications, and corresponding international equivalents, owned by Agilent Technologies, Inc. The purchaser has the non-transferable right to use and consume the product for RESEARCH USE ONLY AND NOT for DIAGNOSTICS PROCEDURES. It is not intended for use, and should not be used, for the diagnosis, prevention, monitoring, treatment or alleviation of any disease or condition, or for the investigation of any physiological process, in any identifiable human, or for any other medical purpose.
---