Members Login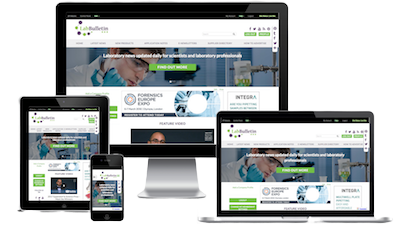 Monthly Newsletter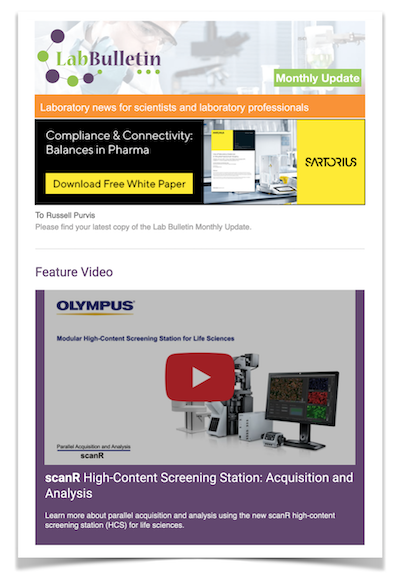 Special Offers and Promotions
Microscopy | Image Analysis
Nanolab Technologies LEAPS Forward with High-Performance Analysis Services to the World
publication date:
Sep 14, 2015
|
author/source:
Nanolab Technologies
Nanolab Orders Advanced Local Electrode Atom Probe (LEAP®) Microscope from CAMECA Unit of AMETEK Materials Analysis Division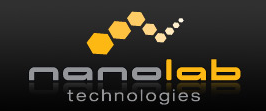 Nanolab Technologies Inc., a Silicon Valley-based analytical services lab, has purchased a new Local Electrode Atom Probe from CAMECA Instruments Inc. The high-performance atom probe from CAMECA, a unit of the AMETEK Materials Analysis Division, is used to provide advanced materials analysis, including precise atom-by-atom identification, 3-D spatial positioning, and accurate atomic-scale reconstruction of a material's microstructure.
Since their development in the 1960s, atom probes have contributed to major advances in materials science. Exclusively developed and manufactured by CAMECA, LEAP atom probes are used by the most prestigious research and development laboratories around the world, including seven of the ten largest computer chip manufacturers.
The LEAP system is the only technique available that provides three-dimensional sub- nanometer compositional information of all elements in a material. With its purchase of a LEAP instrument, Nanolab is set to become the only US- based analytical services company to offer this capability. Nanolab adds the LEAP to its already well-equipped laboratory with plans to offer LEAP analysis, concentrating on semiconductor failure analysis, process development and process control.
LEAP operates on the principle of field evaporation, whereby a strong electric field applied to a specimen is sufficient to cause removal of atoms by ionization. Proprietary single-particle detection enables isotopic identification by time-of-flight mass spectrometry as well as 3-D positional determination.
CAMECA's LEAP system offers high data quality as well as improved ease of use via prefabricated MicrotipTM specimen carriers, which permit multiple samples to be prepared, mounted and loaded into the instrument for maximum efficiency for multi-experiment scenarios.
"Nanolab Technologies again has demonstrated its commitment to providing customers with access to state-of-the-art instruments critical to sustaining continued improvement in device performance," states John P. Traub, Nanolab President and Chief Executive Officer. "Our investment in new capabilities and technologies is unparalleled in analytical services and demonstrates the value Nanolab can deliver as a cost-effective alternative to insourcing. We expect our new CAMECA atom probe microscope to make valuable contributions to successfully solving our customers' process and product development challenges."
About Nanolab Technologies
Nanolab Technologies provides knowledge-based analytical services, including advanced microscopy, chemical analysis, electrical failure analysis, materials analysis, FIB circuit edit, and defect analysis to the semiconductor, solar, MEMS, LED, medical device and other high- technologies industries. A private, employee-owned company, Nanolab Technologies designed and occupies a 48,000-square-foot, advanced laboratory in California's Silicon Valley that utilizes leading-edge, extreme high-spatial-resolution instruments to meet the requirements of current and future technology nodes. It has a second facility located at the College of Nanoscale Science and Engineering (CNSE) at the University of Albany. For more information, visit www.nanolabtechnologies.com
About CAMECA
CAMECA® has more than 60 years of experience in the design, manufacture and servicing of scientific instruments for material micro- and nano-analysis. Since pioneering Electron Probe Microanalysis (EPMA) instrumentation in the 1950s and Secondary Ion Mass Spectrometry (SIMS) in the 1960s, CAMECA has remained an undisputed world leader, while achieving numerous breakthrough innovations in such complementary techniques as Low-energy Electron-induced X-ray Emission Spectrometry (LEXES) and Atom Probe Tomography (APT).
Headquartered near Paris, CAMECA also has a production facility in Madison WI, USA, where the LEAP atom probe is designed and manufactured as well as sales and service locations in Brazil, China, Germany, India, Japan, Korea, Taiwan and the United Kingdom. CAMECA is a business unit of the Materials Analysis Division of AMETEK Inc., a leading global manufacturer of electronic instruments and electromechanical devices.
---
more about nanolab technologies
---