Members Login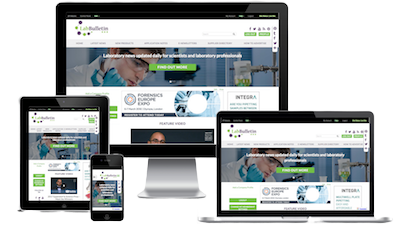 Monthly Newsletter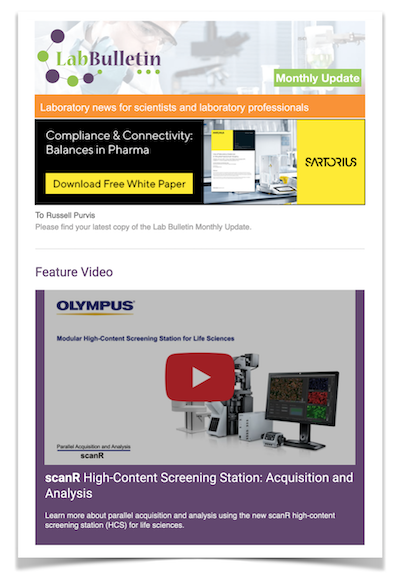 Special Offers and Promotions
Microscopy | Image Analysis
CAMECA Launches Two New Ultra High Sensitivity SIMS Instruments Dedicated to Geo and Environmental Sciences
publication date:
Jul 26, 2016
|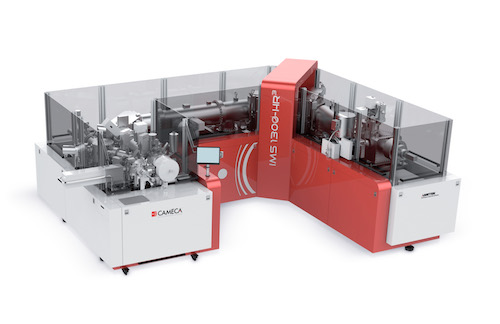 IMS 1300-HR3 Delivers Unmatched Analytical Performance; KLEORA Is a Specialized Ion Microprobe for Geochronology
CAMECA, a world leader in scientific instrumentation and metrology solutions, has announced the release of two new ultra high sensitivity SIMS (Secondary Ion Mass Spectrometry) instruments. Both instruments were specifically developed to address the growing demand from environmental and geo scientists for small-scale, in situ isotopic measurements at high precision and productivity.
The IMS 1300-HR3 (High Reproducibility, High Spatial Resolution, High Mass Resolution) is the latest generation of CAMECA's large geometry magnetic sector SIMS design. It offers the scientific community a unique combination of high reproducibility, spatial resolution and mass resolution. KLEORA, which is derived from the IMS 1300-HR3 and released simultaneously, is a fully optimized ion microprobe for advanced mineral dating.
"We are very proud to simultaneously introduce these two new SIMS instruments to the scientific community. We believe that both represent major advancements in microanalysis technology," notes Jean-Charles Chen, CAMECA Vice President and Business Unit Manager. "While introducing unique and innovative features, both instruments inherit the best functionalities from CAMECA's previous large geometry SIMS models, which have been adopted by top-ranked research labs around the world."
Breakthrough instrument innovations make the IMS 1300-HR3 and KLEORA the most powerful and versatile ion microprobes on the market, suitable for a diverse range of applications from geochronology, geo- and cosmo-chemistry to nuclear forensics and material science.
The superiority of the CAMECA ultra high sensitivity SIMS instruments is well established. Their advantages include a superior large geometry design that provides optimum sensitivity at high mass resolution, a versatile multi-collector system for highest precision isotope measurements, enhanced magnet control system for high reproducibility at high mass resolution and the best ion imaging capabilities available. CAMECA additionally provides after sales support to its customers with an unmatched international field service presence.
Both the IMS 1300-HR3 and KLEORA are equipped with the field-proven CAMECA IMS motorized storage chamber for the analysis of multiple sample mounts in unattended mode. This ensures greater ease of use and productivity. A new UV-light optical system has been incorporated improving the optical image, increasing the accuracy of sample positioning and allowing an easier sample navigation.
In addition, CAMECA has achieved dramatic improvements in spatial resolution, data reproducibility and throughput with the integration of a high brightness RF-Plasma Oxygen ion source on these two new instruments.
Thanks to these advances, the IMS 1300-HR3 offers new analytical capabilities for the isotopic analysis of small grains or phases, including challenging applications such as 36S/32S ratio in sulfides, ion imaging of complex structures at high spatial resolution, and the detection of low concentration trace elements in complex geological samples.
With KLEORA, CAMECA offers a high throughput, easy-to-use ion microprobe, perfectly tailored to the needs of geochronologists, providing benchmark sensitivity for in-situ high spatial and high mass resolution U-Th-Pb isotopic analyses. Derived from the Greek words for Key and Hour, the name KLEORA evokes the key of time, the tool that enables scientists to travel back through the history of earth.
By uniquely combining high reproducibility with high spatial resolution and high mass resolution, the IMS 1300-HR3 and KLEORA ion microprobes have clearly extended the boundaries of advanced environmental, geo- and cosmo-science research.
---
more about cameca
---