Members Login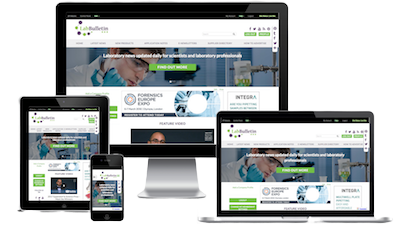 Monthly Newsletter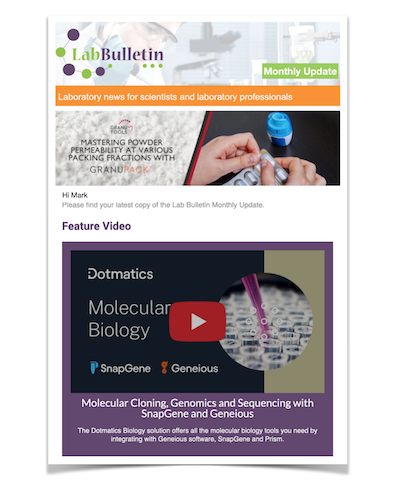 Special Offers and Promotions
Microscopy | Image Analysis
IT Solutions and Laboratory Automation
Malvern Instruments experts win industry poster award at DDL21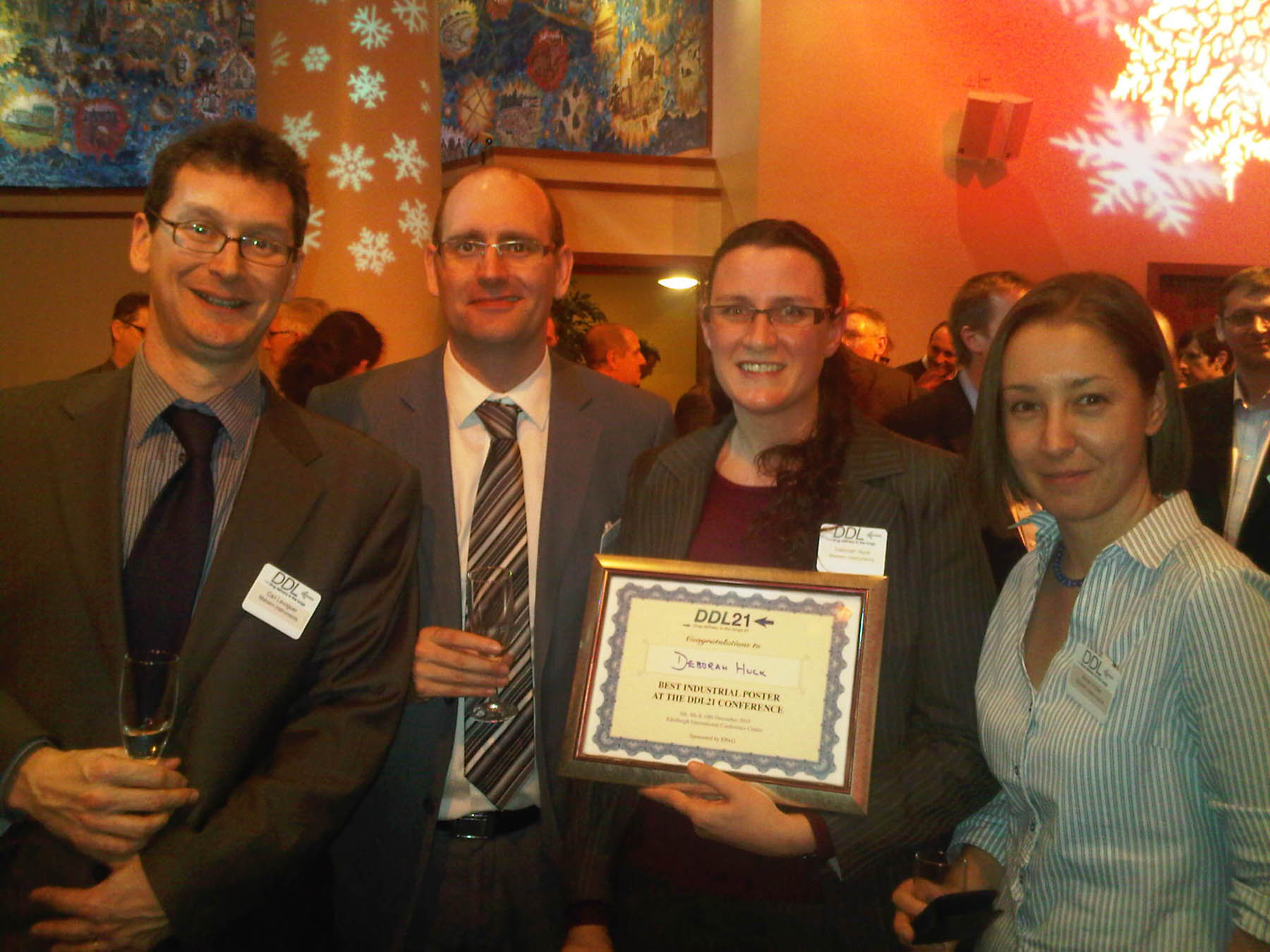 This year's Drug Delivery to the Lungs conference (DDL21; 8-10 Dec 10; Edinburgh, Scotland), was a resounding success for Malvern Instruments with Deborah Huck, Malvern's Product Technical Specialist for imaging, and co-authors scooping the industry poster award for, "Characterizing a Nasal Spray Formulation from Droplet to API Particle Size." The prize was presented to the team by Jolyon Mitchell of Trudell Medical International and highlights Malvern's active development of analytical instrumentation for inhaled product applications.
The poster contributed by Deborah Huck, Anne Virden, Paul Kippax and Carl Levoguer examined the use of automated image analysis and laser diffraction for characterizing nasal spray formulations. The use of imaging and Raman spectroscopy together, in Malvern's new Morphologi G3-ID system, was viewed as 'revolutionary' by the poster judging panel, offering researchers a unique tool for understanding the degree of interaction between APIs and excipients within OINDP formulations.
These highly complementary techniques have applications for a variety of inhaled products. Dry powder inhaler development, which demands detailed study of the dynamics of powder entrainment and dispersion, as well as an understanding of the structure of the delivered particles, offers another example. Techniques which can follow the process of particle dispersion, and then identify which species have been dispersed to a respirable particle size, can offer significant benefits, especially when developing new combination therapies.
For a copy of the poster please click here