Members Login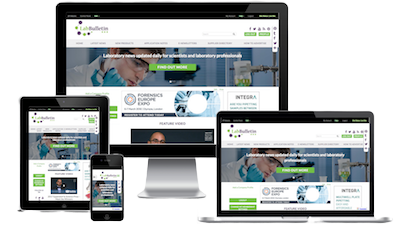 Monthly Newsletter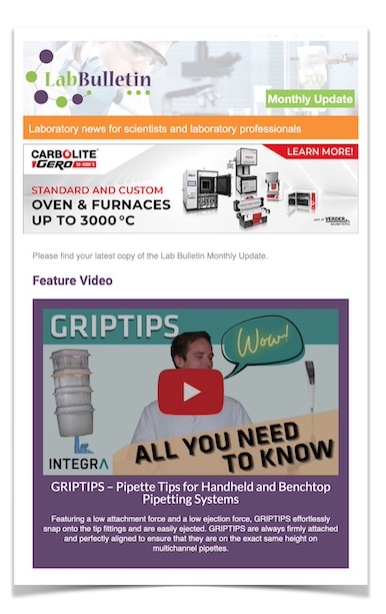 Special Offers and Promotions
Microscopy | Image Analysis
IT Solutions and Laboratory Automation
Malvern specialist to speak at London seminar on challenges and experiences of developing dry powder inhalers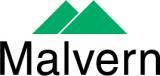 On November 8 2010, Dr Paul Kippax, product group manager for Micrometrics systems at Malvern Instruments, will speak about the use of laser-based technologies in formulation screening, as part of a seminar focusing on the experiences and challenges of developing dry powder inhalers. The one-day seminar precedes the annual Management Forum conference on Inhaled Drug delivery, an international event that takes place on the 8 and 9 November at Le Meridien Hotel, Piccadilly, London, UK.
DPI development is technically challenging and effective product design demands detailed study of the dynamics of powder entrainment and dispersion, as well as an understanding of the structure of the delivered particles. Techniques which can follow the process of particle dispersion, and then identify which species have been dispersed to a respirable particle size, can offer significant benefits, especially when developing new combination therapies.
Laser diffraction particle size analysis, embodied in systems such as Malvern's Spraytec, provides a high throughput screening tool to support such studies. The technique can measure the particle size and concentration of the spray cloud produced by an inhaler, in real time, and therefore allows detailed investigation of aerosolisation behaviour. This, in turn, enables rapid assessment of the impact of air flow rate/breathing profile on dispersion.
Additional insight comes from considering the structure of the delivered particles. Automated image analysis systems, such as the Malvern Morphologi G3, enable researchers to look at the size and shape of the particles both before and after dispersion. More specifically, image analysis combined with Raman Spectroscopy - which allows species identification - delivers the detailed information needed to understand how drug particles and excipients interact within any agglomerates that are present. This aids in optimising formulations to ensure dispersion of the active(s) to a respirable particle size.
For more details about the Management Forum seminar click here.
For Spraytec information visit www.malvern.com/spraytec_oindp
Malvern, Malvern Instruments and Spraytec are registered trademarks of Malvern Instruments Ltd