Members Login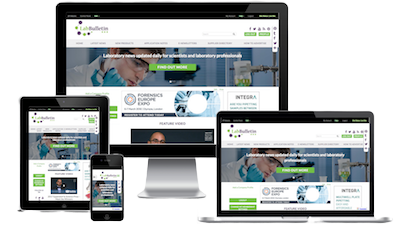 Monthly Newsletter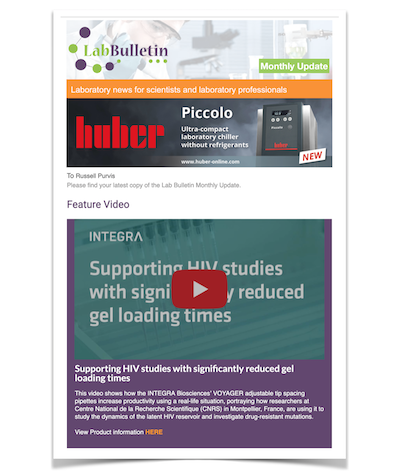 Special Offers and Promotions
Microscopy | Image Analysis
Bruker Post Three New SCION GC-MS Application Notes for Download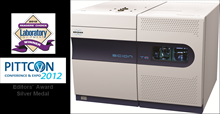 A series of three new Application Notes describing multi-residue analysis in complex food matrix samples and environmental monitoring using the Bruker SCION
TM
tandem mass spectrometry (MS) coupled to gas chromatography (GC-MS/MS) are now available on Bruker's dedicated SCION product website
www.scionhasarrived.com
. GC-MS/MS operating in multiple reaction monitoring (MRM) mode is rapidly becoming the method of choice for targeted screening due to its high specificity and capability of simultaneously monitoring of numerous product ions for a large number of compounds in complex sample matrices, such as food and environmental samples. Bruker's SCION triple-quadrupole (TQ) MS for GC detection enhances data quality and productivity for analysts working in routine testing and applied markets; these systems combine performance and ease of use like never before.
This series of three Application Notes explore some of the innovative design features of Bruker's SCION SQ and TQ, highlighting the benefits of these features with data. The Application Notes include:
Lenses or No Lenses? A Study of Ion Transfer Efficiency at Interfaces in a Lens-free Triple Quadrupole MS
(authored by Felician Muntean and Roy Moeller, Bruker Chemical and Applied Markets Division). This Application Brief explores the industries first lens-free GC-MS - the Bruker SCION TQ. The radio-frequency only (RF-only) interface is not just simpler to tune and more robust than a lens-based interface, but it also provides significantly higher ion transfer efficiency, with greater overall sensitivity.
To view the article
click here
A Compound-based Approach to Simplify GC-MS/MS Method Development and Data Processing for Multi-Residue Analysis by GC-MS/MS of 49 Pesticides in Pumpkin Extracts
(authored by Qingyu (Helen) Sun and Kefei Wang, Bruker Chemical and Applied Markets Division). In this Application Brief Bruker's compound based scanning (CBS) software is described. This software greatly simplifies method development for multi-residue analysis on SCION TQ MS, which improves productivity. The results generated on the SCION TQ demonstrate good sensitivity, excellent reproducibility and robustness in a complex vegetable matrix.
To view the article
click here
Screening for Pyrethroid Insecticides in Sediment Samples by GC-MS/MS
(authored by Ed George, Bruker Chemical and Applied Markets Division, in conjunction with the California Department of Food and Agriculture). A simple screening method for pyrethroid insecticides in sediment samples is described in this Application Note. Electron impact ionization (EI) with tandem MS/MS in combination with programmed temperature vaporization injection (PTV) were used in order to obtain excellent specificity and low limits of detection of pyrethroids in river and lake sediments.
To view the artcile
click here
SCION TQ Winner of the 4th Annual Laboratory Equipment Readers' Choice Awards for Gas Chromatography products and Silver Medal Winner of Pittcon 2012 Editors' Award.
Bruker, Bruker Chemical & Applied Markets and SCION are registered trademarks of Bruker Corporation