Members Login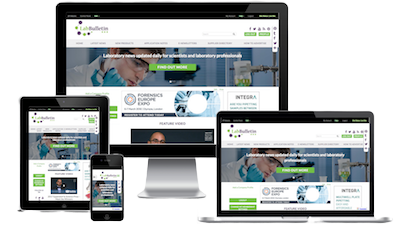 Monthly Newsletter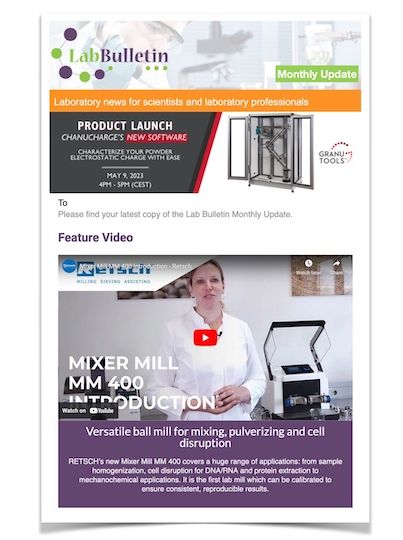 Microscopy | Image Analysis
IT Solutions and Laboratory Automation
Bruker Signs Agreement to Acquire Oncovision's Preclinical PET Imaging Business
publication date:
Sep 23, 2016
|
PET and SPECT are key molecular imaging technologies for Bruker's Preclinical Imaging division, allowing Bruker to offer the highest-performance SiPM-PET/SPECT/CT and integrated SiPM-PET/MR imaging systems.
Bruker has announced that it has signed an agreement to acquire the preclinical imaging business of Oncovision, a leading provider of innovative medical imaging devices used for the diagnosis of cancer. Financial terms of the agreement were not disclosed.
For the past five years, Bruker and Oncovision have partnered on an exclusive marketing agreement for Albira™ PET/SPECT/CT systems, and have developed the next-generation Albira Si with advanced Silicon photomultiplier (SiPM) technology for highest full field-of-view PET resolution and sensitivity. Oncovision and Bruker have also collaborated on a high-performance preclinical 3 Tesla SiPM-PET/MRI system, and are exhibiting a new, simultaneous SiPM-PET/MR insert for high-field magnets at WMIC 2016 in New York this week.
Dr. Wulf I. Jung, President of Bruker's Preclinical Imaging Division, stated: "With this planned acquisition, Bruker expects to strengthen its expertise and leadership in preclinical imaging. The unique, performance-leading SiPM PET technology and products developed by Oncovision in close collaboration with the molecular imaging institute I3M and the University of Valencia, offer outstanding spatial resolution across the full field of view (FOV), increasing the high-resolution FOV by an order of magnitude compared to traditional PET systems, thereby facilitating quantitative imaging investigations."
Dr. Jung continued: "This unique and proprietary PET technology is one of the most important imaging modalities for translational research imaging. Our successful collaboration with Oncovision has led to the recent introduction of the performance-leading Albira SiPET/SPECT/CT system, and it now has also resulted in the first PET insert for high-field MRI systems for simultaneous PET and MRI measurements."
Ignasi Vivas, CEO of Oncovision, commented: "Bruker is the undisputed leader in preclinical imaging with a unique portfolio of imaging modalities. Our preclinical team is delighted to join a company so well known for their innovation and dedication to excellence. The combined resources will accelerate the development and integration of Bruker's molecular imaging technologies, and fulfill the growing demand from translational scientists."
As part of the agreement, Oncovision will retain its clinical human imaging business, including the MAMMI PET, a breast cancer diagnostic device based on PET imaging. Closing of the acquisition is expected late in the fourth quarter of 2016, and is subject to closing conditions. A German-Spanish team of the law firm CMS acted as legal adviser to Bruker.
Abbreviations: PET = Positron Emission Tomography, SPECT = Single Photon Emission Computed Tomography, CT = (X-ray) Computed Tomography, MRI = Magnetic Resonance Imaging, WMIC = World Molecular Imaging Conference.


About Oncovision
Oncovision is a leading provider of innovative medical imaging devices used by surgeons, radiologists, oncologists and nuclear physicians for the diagnosis and treatment of cancer. Clinical products include the market-leading Sentinella, a unique intra-operative Gamma Camera and the revolutionary MAMMI PET, a breast cancer diagnostic device capable of visualizing lesions of less than 2mm and quantifying tumor activity. Oncovision completes its portfolio with Wprobe, the gold standard in radioguided surgery and the Albira Si PET/SPECT/CT preclinical imaging system. Oncovision has offices in Boston, MA (USA) and Valencia, Spain and sells its products in over 30 markets through a combination of direct sales and distributors.
For more than 50 years, Bruker has enabled scientists to make breakthrough discoveries and develop new applications that improve the quality of human life. Bruker's high-performance scientific research instruments and high-value analytical solutions enable scientists to explore life and materials at molecular, cellular and microscopic levels.

In close cooperation with our customers, Bruker is enabling innovation, productivity and customer success in life science molecular research, in applied and pharma applications, and in microscopy, nano-analysis and industrial applications, as well as in cell biology, preclinical imaging, clinical research, microbiology and molecular diagnostics.
---
---
---