Members Login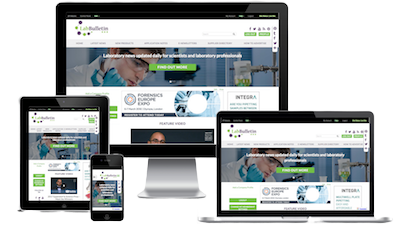 Monthly Newsletter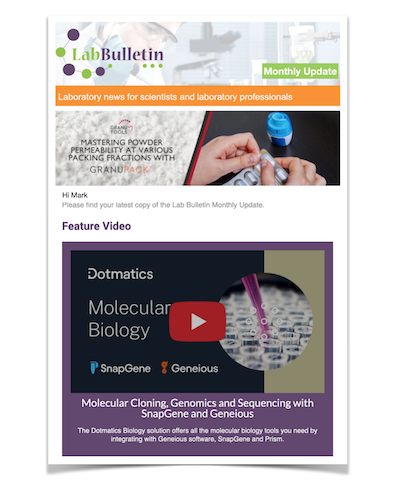 Special Offers and Promotions
Microscopy | Image Analysis
IT Solutions and Laboratory Automation
Bruker Announces More Comprehensive and Efficient NMR Profiling Module for Detailed Lipoprotein Subclass Analysis in Cardiovascular Disease Research
publication date:
Aug 3, 2016
|
At the 12th Annual Conference of the Metabolomics Society, Bruker announces a new, more comprehensive, more efficient and easy-to-use profiling module for detailed lipoprotein subclass analysis using Nuclear Magnetic Resonance (NMR).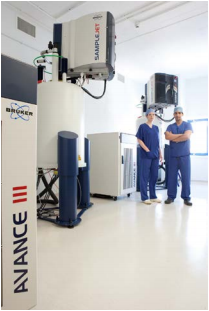 Lipoproteins are key in assessing the risk of cardiovascular disease (CVD). In recent years, it has become clear that efficient and fast methods for analyzing the very important lipoprotein subclasses provide further insights into CVD. Current methods are time-consuming and costly, and do not provide sufficiently detailed insights for deeper clinical research into the diagnosis, prognosis and prevention of CVD.
Based on Bruker's 600 MHz AVANCE™ IVDr in vitro diagnostics research platform, the new B.I.-LISA (Bruker IVDr LIpoprotein Subclass Analysis) lipoprotein subclass module now provides a fast and cost-effective method with great potential for in-depth clinical research in CVD. It was developed in collaboration with Professor Nauck, the Head of the Institute of Clinical Chemistry and Laboratory Medicine at Greifswald University in Germany.
Professor Nauck commented: "Lipoproteins play an important role in the body's function, and further understanding of their subclasses brings us one step closer to understanding and possibly preventing cardiovascular and related diseases. With Bruker's IVDr-by-NMR profiling module B.I.-LISA, we can extract information on the main classes of lipoproteins and more importantly, their subclasses, in plasma. This enables clinical researchers to investigate the associations of lipoprotein subclass concentrations with diseases. We believe this NMR method has great potential for identifying CVD risks in diagnostics, individualized prognosis and personalized treatment monitoring in the future."
Available as a new option for Bruker's IVDr-by-NMR platform, B.I.-LISA offers significant advantages over conventional labor-intensive methods like ultracentrifugation, and over earlier NMR 400 MHz methods which have limited dispersion and sensitivity, and cannot provide subclass quantification that is as detailed and as reproducible as the latest tube-based NMR subclass analysis methods at 600 MHz. The B.I.-LISA module on the 600 MHz AVANCE IVDr NMR platform can screen up to 150 samples per day in full automation. This includes report generation of 114 lipoprotein related parameters, simplifying the measurement procedure and providing high throughput with highest information content. Even higher throughput is possible, depending on accuracy and precision requirements in diagnostics research applications. AVANCE-IVDr systems at St. Mary's Clinical Phenome Center (London, UK).
The B.I.-LISA test fulfills the NCEP (US National Cholesterol Education Program) requirements used worldwide in analytical service labs for lipoprotein main fractions with regard to precision and accuracy. B.I.-LISA determines cholesterol, free cholesterol, phospholipids, triglycerides, apolipoproteins A1, A2, B and particle numbers for plasma and serum lipoprotein main and subclasses. Bruker's Standard Operating Procedures (SOPs) support a high degree of reproducibility and transferability from instrument to instrument – regardless of operator expertise. Bruker's lipoprotein subclass profiling module B.I.-LISA is for research purpose only.
---
---
---