Members Login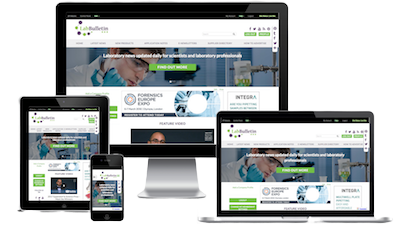 Monthly Newsletter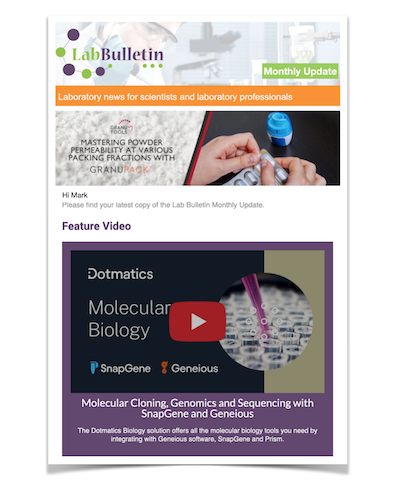 Special Offers and Promotions
Microscopy | Image Analysis
IT Solutions and Laboratory Automation
Bruker Introduces Innovative timsTOF Mass Spectrometer
publication date:
Jul 7, 2016
|
Unique Trapped Ion Mobility Spectrometry (TIMS) Coupled to Bruker's High-Performance QTOF Mass Spectrometry Enables High-Resolution Compound Separation, Significant Duty Cycle Enhancements and Studies of Protein Conformations, Aggregation and Structural Isomers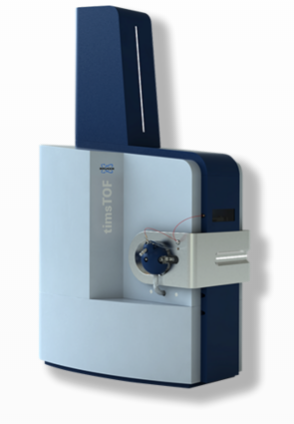 At the 64th ASMS Conference, Bruker introduces an entirely new mass spectrometry technology platform: the innovative timsTOF™ system combines very high ion mobility resolution greater than 200, using Bruker's proprietary Trapped Ion Mobility Spectrometry (TIMS), with Bruker's ultra-high performance ESI-QTOF mass spectrometry.
The new timsTOF is a flexible, research-grade instrument for optimal separation and analysis of unresolved compounds and conformations. Bruker's unique Ion Mobility Expansion (imeXTM) TIMS technology empowers market-leading, highest ion mobility resolution that can be adjusted to research or analytical needs. A novel Open Data Format supports user-created software tools tailored to specific research questions.
In recent years, ion mobility separation has matured into a valuable analytical tool that boosts mass spectrometry analysis in various areas. Ion mobility resolution, however, has been restricted in previous IMS systems by physical size limitations. Bruker's completely unique and proprietary timsTOF system eliminates these trade-offs and limitations with the extremely powerful, yet very compact TIMS device that achieves market-leading ion mobility resolution greater than 200 for unparalleled separation and IMS research power.
Dr. Melvin Park, Director of Research at Bruker Daltonics, who has overseen the research of timsTOF since its inception, has collaborated with key customers to incorporate further TIMS refinements and develop advanced TIMS applications. Dr. Park stated: "The all-new timsTOF system takes ion mobility performance to the next level. Years of experience in the application of TIMS design and solid engineering are merged in this novel instrument to set new standards in ion mobility resolution. Our collaborators and timsTOF customers will experience unprecedented research flexibility and exceptional analytical confidence."
Professor Christian Bleiholder in the Department of Chemistry & Biochemistry at Florida State University in Tallahassee, FL, added: "Our work focuses on native structure elucidation of proteins and on studying protein-ligand binding events by ion mobility spectrometry – mass spectrometry methods. The high ion mobility resolving power of our timsTOF system, which routinely exceeds 200, increases the confidence in the structural interpretation of our data. Also very important for our work is the ability of TIMS to preserve solution-phase structures, and the ability to trap analyte ions in the TIMS device to monitor structural changes over extended periods of time."
About the timsTOF system
The proprietary timsTOF system offers next-generation of ion mobility technology to enable the high-definition profiling of compounds and conformations in complex samples. In addition to Bruker's high-performance QTOF high mass resolution, ppm accurate mass and high isotopic fidelity (True Isotopic Pattern, or TIPTM), TIMS allows separation of isomeric compounds, accurate determination of collisional cross sections and gas-phase protein structure and aggregation studies. Furthermore, fragmentation of TIMS-separated precursor ions results in clear fragmentation spectra for confident identifications.
Dr. Jan Jordens, at DSM Resolve in The Netherlands, commented: "The timsTOF gave us more insight into our samples through highest resolution LC-TIMS-MS/MS data right from the beginning. We saw information that we did not even expect. Now, the platform really helps us to get new knowledge about processes that are taking place in our samples and also about unexpected impurities."
Powered by Bruker's Ion Mobility Expansion (imeX) TIMS technology, the ion mobility resolution of the timsTOF system can be adjusted to examine compounds of interest in detail. This powerful TIMS flexibility enables novel workflows which leverage the unprecedented TIMS resolving power of greater than 200.
Sensitivity has been restricted in previous devices by the limited duty cycle, which means a significant loss of ions in commonly used ion mobility devices. The timsTOF system now enables ion mobility separation with up to 100% duty cycle based on its unique parallel accumulation capability. TIMS can be disabled in the timsTOF under software control without any loss of QTOF performance.
To maximize timsTOF research flexibility, the platform uses an Open Data Format (*.tdf) that supports tailored analyses based on open source SQLite, thus enabling users to develop their own analytical algorithms. With standardized structure and straightforward access, data from timsTOF are easily incorporated into innovative data processing, new forms of visualization and informative reports. The Bruker-supplied Data Analysis 5.0 software enables interactive analysis of high-resolution ion mobility data in heat maps, mobilograms, and mass spectra.
Dr. Carlos Afonso at the Université de Rouen in France commented: "We are already using ion mobility in our lab, but with the much higher ion mobility resolution that timsTOF provides now, there is a lot of room for different applications based on this novel technology."
---
---
---