Members Login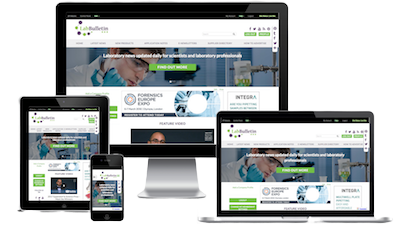 Monthly Newsletter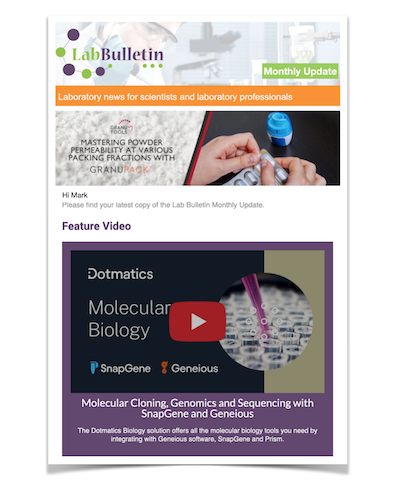 Special Offers and Promotions
Microscopy | Image Analysis
IT Solutions and Laboratory Automation
Leading Logic and Foundry Manufacturers Select Bruker X-Ray Metrology Tools
publication date:
Aug 22, 2016
|
Bruker has announced that multiple leading logic and foundry manufacturers have selected Bruker's JVX7300LSI X-ray metrology system to support their ramp and development for 10 nanometer (nm) and 7/5 nm technology nodes. The JVX7300LSI tool is equipped with both large and small spot measurement capabilities for in-line production process monitoring of the most advanced logic devices. The tool was selected by the manufacturers following a comprehensive evaluation of extremely challenging measurements across a variety of front-end applications, including SiGe and Ge epitaxial analysis on Si and SRB, finFETs and (FD)SOI, III-V, and other materials such as high-k/metal gate characterization.
"We are delighted to have been selected by industry-leading semiconductor customers to provide an unparalleled metrology solution for advanced epitaxial processes," said David V. Rossi, President of the Bruker Semiconductor Division. "Strengthening our position in fab-based X-ray metrology was part of the rationale behind Bruker's acquisition of Jordan Valley Semiconductors in 2015, and we view this selection as further proof of our technology leadership as a provider of advanced X-ray based solutions."
"As the industry moves to 10 and 7/5 nanometers, new metrology requirements and challenges are presented," added Isaac Mazor, Vice President and General Manager of Bruker's X-ray Semiconductor business. "The JVX7300LSI system is an ideal tool for a wide range of applications, providing the metrology required to overcome many challenges during the development and manufacturing of these processes. It is capable of a wide range of X-ray based characterization and metrology techniques—HRXRD, XRR and various XRD geometries—and is optimized for both blanket and pattern wafers, all on a single system."
About the JVX7300LSI System
The JVX7300LSI is a production-worthy X-ray metrology system for advanced logic and "More-than-Moore" applications, such as III-V compound semiconductors on Si, and can be used for both in-fab process development and production monitoring. The tool supports a wide range of X-ray metrology modes to provide solutions for a large variety of materials and structures. It is capable of measuring the composition, thickness and strain/relaxation of single and multiple epilayer stacks using both large- and small-spot HRXRD. Additionally, with XRR and (GI)XRD channels,JVX7300LSI can also provide information on the thickness and density of a wide range of thin films, as well as unique microstructure information, such as crystallinity, grain-size and phase, of polycrystalline thin-films. Unlike optical or spectroscopic tools, HRXRD (high-resolution X-ray diffraction) and XRR (X-ray reflectometry) are first principle techniques that deliver accurate and precise results without calibration.
About Bruker Corporation (NASDAQ: BRKR)
For more than 50 years, Bruker has enabled scientists to make breakthrough discoveries and develop new applications that improve the quality of human life. Bruker's high-performance scientific research instruments and high-value analytical solutions enable scientists to explore life and materials at molecular, cellular and microscopic levels.
In close cooperation with our customers, Bruker is enabling innovation, productivity and customer success in life science molecular research, in applied and pharma applications, in microscopy, nano-analysis and industrial applications, as well as in cell biology, preclinical imaging, clinical research, microbiology and molecular diagnostics.
---
more about bruker
---
more news from bruker
---