Members Login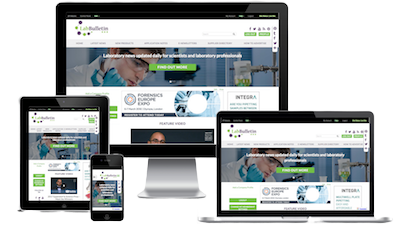 Monthly Newsletter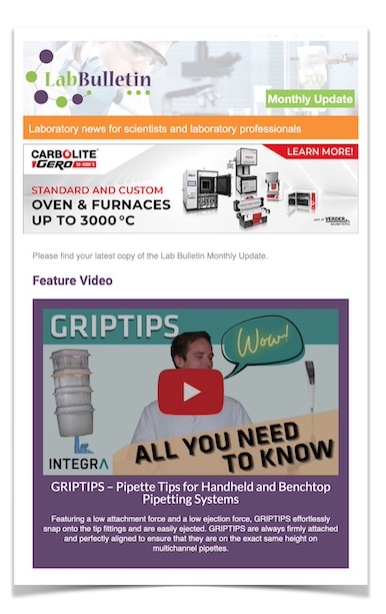 Special Offers and Promotions
Microscopy | Image Analysis
IT Solutions and Laboratory Automation
Agar Scientific offers broad range of substrates for SPM use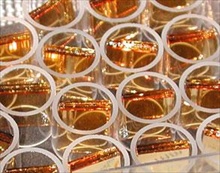 Agar Scientific, a leading supplier of microscopy accessories and consumables, is pleased to announce their broad range of sample substrates for use by the SPM community.
SPM researchers are often faced with the challenge of obtaining substrates for their work quickly and cost-effectively. Agar offers an easy, one-stop solution, offering a broad range of different materials to the needs of applications from biology and the life sciences through to the materials sciences.
HOPG and mica have long been used in the SPM community, not only for mounting samples but also for calibration on the atomic scale. Agar's HOPG consists of planes of carbon atoms (002) which are highly orientated with respect to each other. This parallelness is characterised by the mosaic spread angle which is 3.5°±1.5°, while substrates with more highly ordered planes, with mosaic angles of 0.8°±0.2° and 0.4°±0.1°, are also available . They are supplied in a variety of sample sizes while mica disks are available in packs of ten with diameters of either 9.9mm or 14mm.
Precious metal substrates of gold, silver and platinum are also available. Whether being used for electrochemistry or for sample mounting, these substrates come with excellent flatness. The standard gold substrates are supplied with a base material of borosilicate glass, usually 0.7 mm in thickness. This special glass substrate is well suited for the flame annealing procedure to produce Au(111) terraces. . Specialist gold samples may be supplied on quartz which are suited for high temperature experiments. Silver substrates are often used where the silver acts as an electrode while platinum may have other specialist uses.
Also available are gold colloids of known size that provide both a substrate for binding biomaterials and as a reliable means of characterising tip geometry and calibrating the Z axis to piezo-electric response. The incompressible, monodispersive, spherical nature of the colloids can also be used to characterise the vertical dimension of coadsorbed biomolecules. The standard kit has particles of 5nm, 15nm and 30nm diameter, eight numbered mica coated 12mm discs, disc carrier and a magnetic pick-up tool. Extended kits contain additional colloids of 10nm and 20nm diameter.
Agar Scientific has a reputation of supplying quality products and service in the microscopy market-place with a commitment to offering leading-edge products to their customers. For more details of these and other products, please contact Agar direct. Agar supplies one of the broadest ranges of accessories and consumables for microscopy. The complete range is available in either electronic or printed-catalogue form. To receive your copy of the latest catalogue, Issue #8, please visit
Agar Website
(
www.agarscientific.com
) and register today.