Members Login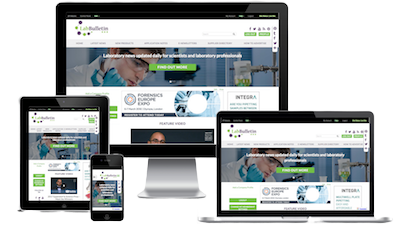 Monthly Newsletter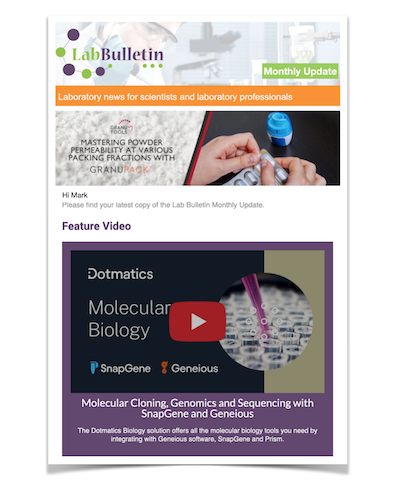 Special Offers and Promotions
Microscopy | Image Analysis
IT Solutions and Laboratory Automation
Agar announces the Kleindiek Nanotechnik positioning tools are now available for use with benchtop SEM systems

Agar Scientific, a leading supplier of microscopy accessories and consumables, announces that Kleindiek Nanotechnik's micro-manipulation, nano-positioning and probing tools are now available for use in most benchtop scanning electron microscopes
Agar Scientific have been serving microscopists with the supply of accessories and consumables for more than forty years. Together with Kleindiek Nanotechnik, Agar supplies a range of micro-manipulation, nano-positioning and probing systems for users in academic research and industry. The latest development is the introduction of Kleindiek's micromanipulators and prober shuttles for use with benchtop SEMs.

The introduction of small bench top SEMs has opened up new possibilities for quick and easy imaging of biological and materials specimens. These instruments are capable of producing high quality images with up to 60,000x magnification with ease.

To further enhance the investigative and analytical capabilities of these SEMs, Agar Scientific is pleased to announce a compatible range of Kleindiek micromanipulation and probing systems. The MM3A micromanipulator is a highly versatile tool that may be used in combination with a range of plug-in tips and probes. Up to three micromanipulators can be accommodated in benchtop SEMs for the transport and assembly of micro-scale objects. Low current measurement, micro gripper, and force measurement can be added to each MM3A around the specimen stage.

The four inch diameter, 10 mm high Prober Shuttle utilizes up to four next-generation MM4 micromanipulators for high precision in situ electrical probing for low current and capacitance measurements. It can also be used for standard micromanipulation as well as "pick & place" tasks. The super slim design and unmatched stability make good use of the space of the smaller chamber size of benchtop SEMs. Additionally, the Kleindiek lift out shuttle system is a simple tool allowing the desktop SEM to be used for lift out procedures for FIB-produced specimens thus freeing up expensive FIB time.

Kleindiek systems are available for use with JEOL, Hitachi and Agilent benchtop instruments. For users of the Phenom benchtop microscopes, a range of high precision Kleindiek stages with tilt and rotation and encoded axes afford a higher degree of positioning accuracy and repeatability.

To learn more about Kleindiek Nanotechnik positioning and probing solutions for microscopists, contact Agar Scientific. Agar Scientific also provides a comprehensive catalogue and price list on accessories and consumables for microscopy.
To receive your free copy, please visit www.agarscientific.com and register today.
---
more news from Agar Scientific
---