Members Login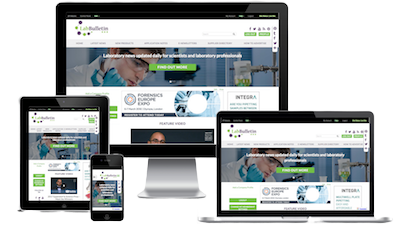 Monthly Newsletter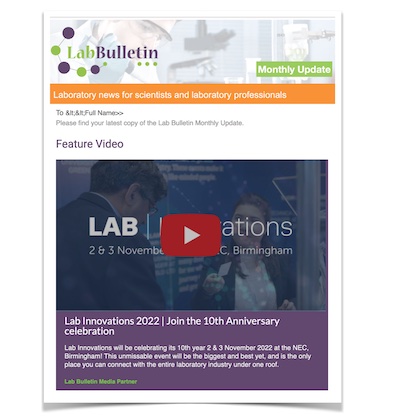 Special Offers and Promotions
Microscopy | Image Analysis
New ACE LC & LC-MS Complete Applications Guide
publication date:
Oct 26, 2016
|
author/source:
Advanced Chromatography Technologies (ACT) Limited
Request your free copy today!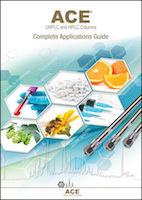 Advanced Chromatography Technologies (ACT) Limited have recently published a new and comprehensive LC Applications Guide bringing together over 340 of the latest LC and LC-MS applications from a wide range of fields including Clinical, Forensic & Bioanalysis, Environmental, Food & Beverage, Pharmaceutical, LC-MS and more. Request your free copy today!
The ACE Complete Applications Guide covers more than 1600 analytes from Vitamins, Steroids, Catecholamines and Metanephrines to Organic Acids, Amino Acids and Sugars, along with extensive Screens for Drugs of Abuse and Pesticides. These methods include a variety of detection techniques such as UV, MS, RI, Fluorescence, Radiometric, ELSD and Corona CAD.
The ACE Applications Database includes a wide variety of applications from scientists using chromatography in the foremost areas of their industries. Why not submit your application to us on any ACE column and allow your peers and colleagues to benefit from your experience and knowledge? If selected for publication your proven ACE method will help to extend the available applications database and we'll send you a FREE ACE analytical column of your choice!
To receive your free copy of the new Applications Guide, or to submit your application please e-mail us at: info@ace-hplc.com.
Further information on the ACE product range and a pdf copy of the Applications Guide is also available on our website: www.ace-hplc.com
---
more news from Advanced Chromatography Technologies (ACT) Limited