Members Login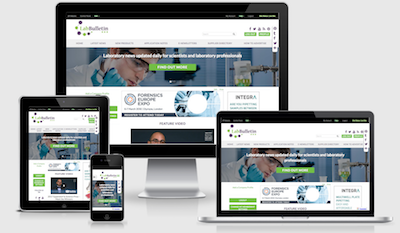 Monthly Newsletter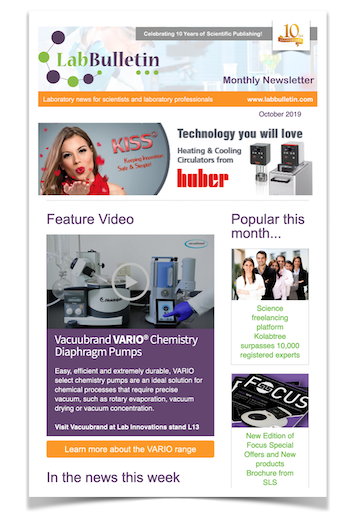 Latest Benchtop Autoclave Sterilises More
publication date:
Sep 28, 2015
|
author/source:
Priorclave Ltd
Introduction of a 60 litre benchtop steriliser by specialist laboratory autoclave manufacturer Priorclave gives laboratories with restricted floor space the opportunity to buy into a slightly larger benchtop autoclave offering a level of performance settings and operating flexibility usually reserved for larger floor-standing autoclaves.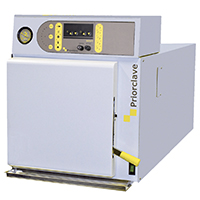 The featured packed H60 autoclaves, the latest benchtop models from Priorclave and available in both standard and vacuum models, are ideal for a wide range of sterilising applications such as media preparation, laboratory waste, liquids and diluents, glassware, instruments and apparatus.
Designed for bench-mounting and offering easy installation, models in this versatile H60 autoclave range have a chamber diameter of 350mm, a working depth of 625mm and can be supplied for either manual or auto water-fill installation. They operate up to 140ºC, 2.4bar and are available with a choice of either a single or double heating elements, giving cycle times of 90 or 75 minutes respectively to suit the differing requirements of individual laboratories and research establishments.
Every H60 model incorporates the TACTROL® 2 microprocessor control system developed by Priorclave. It features stage illumination assisting lab staff through simple push-button controls to set temperature and time to achieve the ideal sterilisation process, the visual display also providing digital readout of the cycle status. The advanced TACTROL®2 can be configured to log all temperature, pressure time and cycle data into a single compact archive file for future reference.
Lab staff will benefit from the Quickseal door opening system developed by Priorclave. This single handed, single-action chamber door mechanism is fitted with thermal and pressure locks to prevent opening at load temperatures above 80oC and pressures above 0.2 bar to maintain a safe working environment.
The build quality of front loading, benchtop H60 laboratory autoclaves is enhanced by epoxy coating the panels and frame members with an anti-bacterial agent that is highly effective and permanent treatment for control of harmful bacteria, making surfaces cleaner, more hygienic and providing durable lifelong protection against the threat of cross contamination. This tough special epoxy finish is proven to reduce bacterial growth by up to 99.99% and is highly effective against MRSA, E.coli, Listeria, Legionella, Campylobacter, Salmonella, Pseudomonas and over 50 other species.
As a dedicated design and manufacturing centre for research sterilisers and laboratory autoclaves, Priorclave manufactures one of the largest ranges of standard steam sterilisers, from compact bench-top front loading to free-standing top-loading, high capacity front-loading autoclaves as well as powerdoor and double-door machines. Combined with an extensive range of options and accessories it is unlikely that customers cannot find a model to meet their needs.
---
---
---