Members Login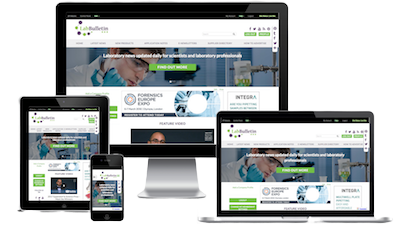 Monthly Newsletter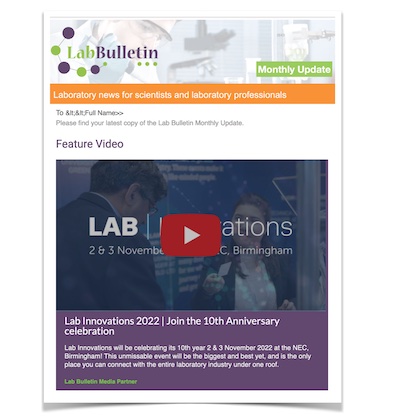 Special Offers and Promotions
Microscopy | Image Analysis
MS Optimised Microbore and Analytical LC Columns - ACE UltraCore SuperC18
publication date:
Feb 25, 2015
|
author/source:
Advanced Chromatography Technologies
ACE UltraCore SuperC18 has been specifically designed for demanding MS application work and is based on high efficiency, low back pressure solid-core particles with a unique Encapsulated Bonding Technology (EBT).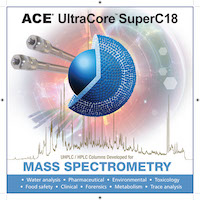 This technology dramatically increases ligand coverage on the solid-core silica surface and consequently provides a number of key advantages for MS users.
Advantage Number 1 for MS Users: Improved Peak Shape and MS Signal Intensity
ACE UltraCore SuperC18 columns have earned a well deserved reputation for delivering highly efficient symmetrical peaks, even with the most challenging of molecules. The use of a highly efficient column exhibiting minimal peak tailing will result in an improved MS signal response.
Advantage Number 2 for MS Users: Reduced Background Noise for MS
The proprietary Encapsulated Bonding Technology (EBT) ensures ACE Ultracore SuperC18 columns are highly resistant to hydrolysis. The resulting highly stable phase contributes minimal background column bleed, ensuring maximum MS response and intensity.
Advantage Number 3 for MS Users: Exploit a Wider pH Operating Range
A further advantage of the proprietary Encapsulated Bonding Technology is the extended pH range compared to traditional C18 phases. Highly stable ACE SuperC18 columns can be routinely used with MS compatible buffers across an extended pH range of 1.5 to 11 to maximise both resolution and MS signal response.
ACE UltraCore SuperC18 columns are available in microbore 0.5mm and 1.0mm i.d. columns and analytical 2.1mm, 3.0mm and 4.6mm i.d. columns. A wide range of lengths from 20mm to 250mm is available.
For further information on any ACE product contact info@ace-hplc.com
---
more about ACE UltraCore SuperC18 columns
---
more news from Advanced Chromatography Technologies
---