Members Login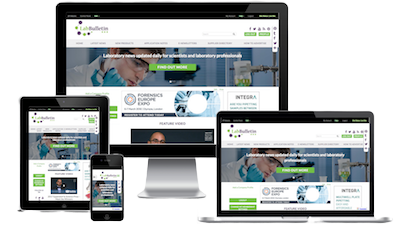 Monthly Newsletter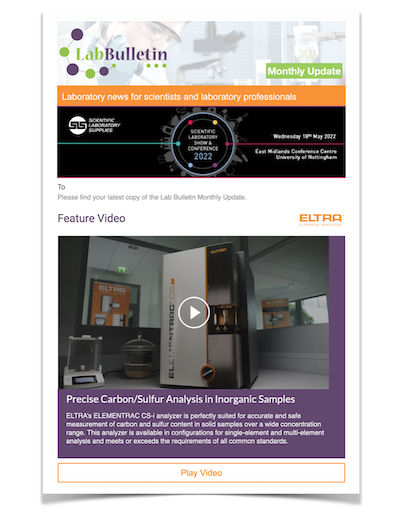 Special Offers and Promotions
Microscopy | Image Analysis
REMPI and SPI for quick emissions analysis
publication date:
Apr 5, 2012
|
author/source:
Messe München GmbH

20 sessions with some 115 lectures await visitors at the analytica Conference, the most important analysis conference in Europe. As in the past, the conference is being held on the first three days of the International Trade Fair for Laboratory Technology, Analysis and Biotechnology. One of the high points of this year's conference is the session moderated by Professor Ralf Zimmermann on "Light and Molecular Ions - Photo Ionization in Mass Spectrometry". analytica 2012, which for the first time ever will feature new Live Labs, three completely equipped laboratories, opens its gates in Munich from April 17 – 20.

The topics being covered at this year's analytica Conference range from measuring respiratory gases and non-destructive testing of works of art to modern aspects of food analysis and the latest test methods for doping. New developments in instrumental analysis are on the agenda on all three days of the conference. One high point will be a session led by Professor Ralf Zimmermann from Rostock University and the Helmholtz Center in Munich on "Light and Molecular Ions - Photo Ionization in Mass Spectrometry", which will examine the principle behind and the applications of REMPI (Resonance Enhanced Multiphoton Ionization) and SPI (Single Photon Ionization). Combined with mass spectrometry, the photo-ionization techniques, REMPI and SPI are leading analysis techniques for combustion processes. The REMPI method, which is particularly effective for aromatic molecules, reaches very high detection-sensitivity levels for select target compounds, while SPI makes it possible to get a comprehensive "finger print" of complex mixtures.

The session will be opened by Dr. Thorsten Streibel from the Faculty for Analytical Chemistry at Rostock University, an expert in real-time mass spectrometry detection of organic trace components in pyrolysis and combustion gases. Among other things, his lecture will explain that REMPI and SPI mass spectrometry are very effective for online monitoring of gases emitted during the combustion or pyrolysis of wood and coal and of automobile emissions. They make it possible to quickly track changes in the composition of the gases when combustion conditions are changed. This makes it possible to obtain useful insights for the operation of furnaces or the real-time analysis of cigarette smoke, for example.
Professor Ulrich Boesl-von Grafenstein from the Institute of Physical Chemistry at Munich Technical University was one of the first scientists to work with the REMPI method. In his presentation, he will explain how this method has revolutionized molecular spectroscopy.
REMPI's applications in analysis are very diverse. For example, it can be used to detect polyaromatic hydrocarbons (PAHs), which are considered noxious, and not just in cigarette smoke. Another interesting group of candidate substances for REMPI-MS that has recently emerged are large biomolecules and mirror-image molecules, with different biological effects.
The SPI-MS technique can be performed with lasers and with special lamps that produce VUV light. This is UV radiation that is absorbed by the air and needs a vacuum to diffuse. This relatively simple lamp technology makes it possible to build compact SPI mass spectrometer systems that are very suitable for commercial applications in the laboratory or the field. At the analytica Conference, Dr. Andreas Walte, Managing Director of Photonion – a spin-off of the Helmholtz Center Munich and Rostock University that develops, manufactures and sells SPI-MI and REMPI-MS systems – will present the fundamentals of SPI-MS technology as well as a number of applications for detecting trace elements in real time.
The analytica Conference is organized by "Forum Analytik", which consists of Germany's three leading scientific associations, i.e. the German Chemical Society (GDCh), the Association for Biochemistry and Molecular Biology (GBM) and the German Society for Clinical Chemistry and Laboratory Medicine (DGKL).
Additional highlights and the complete program of events at the analytica Conference 2012 are available online at www.gdch.de/analytica2012 and www.analytica.de/conference.