Members Login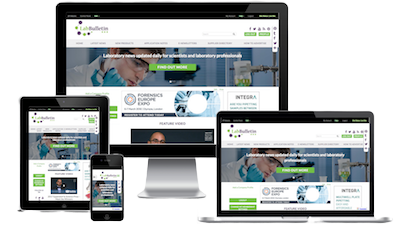 Monthly Newsletter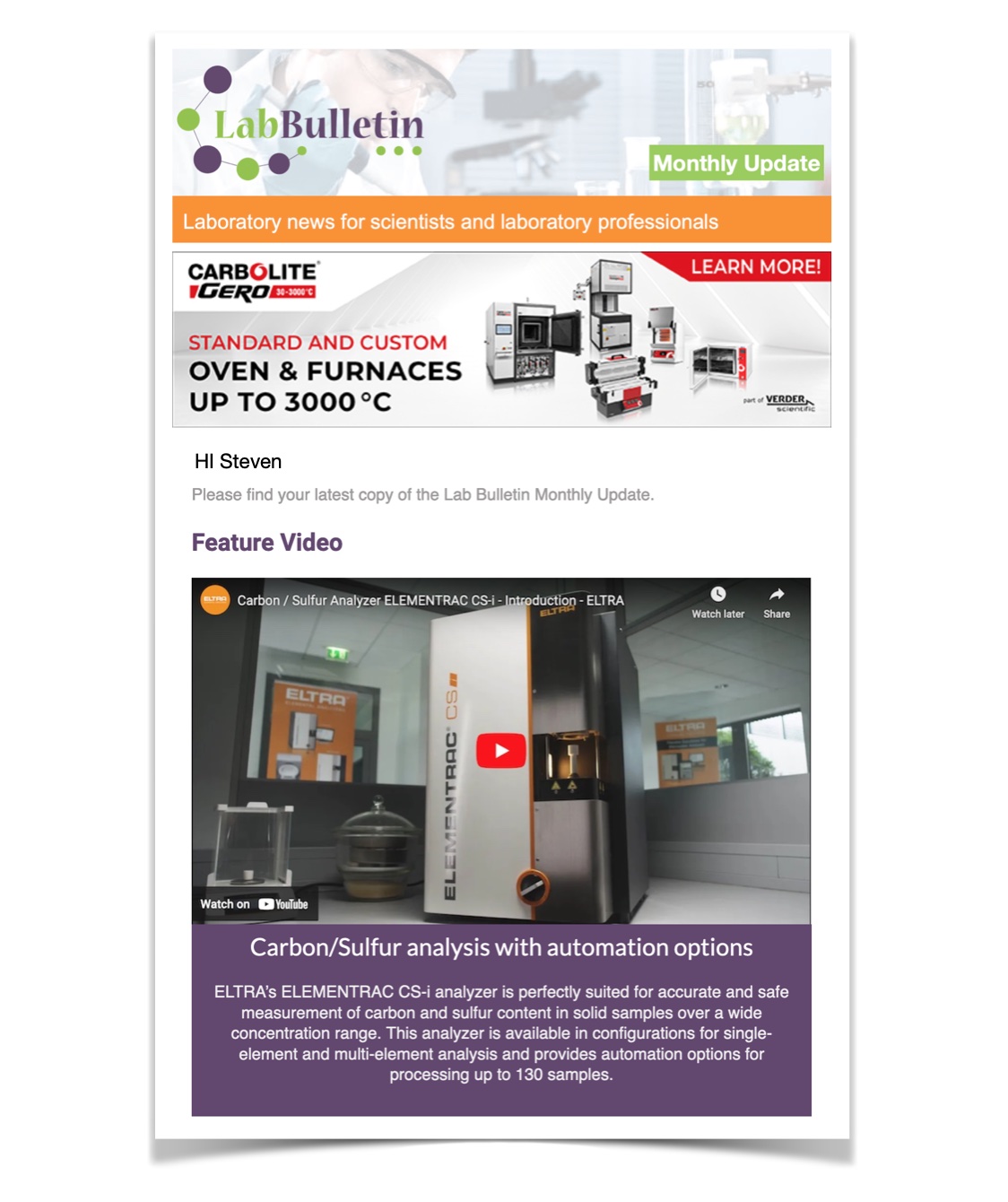 Channels
Special Offers & Promotions
Microscopy & Image Analysis
Laboratory Automation & IT Solutions

Record numbers for Lab Innovations 2023
publication date:
Nov 21, 2023
|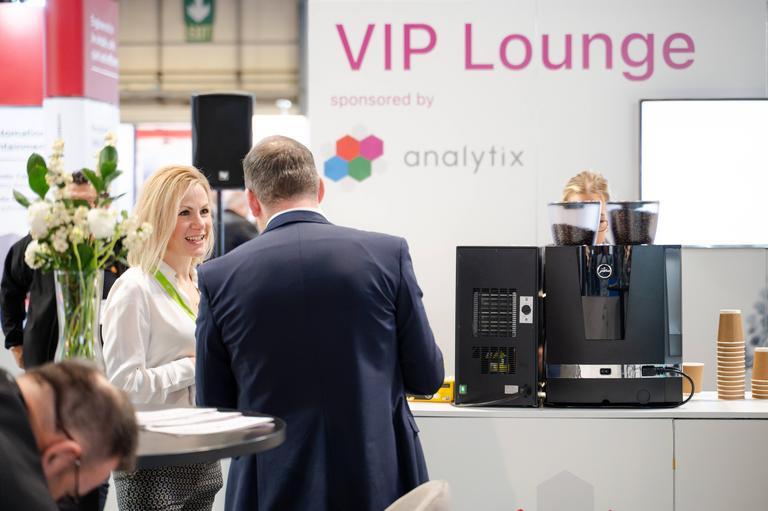 More exhibitors, speakers and visitors than ever descend on Birmingham for the UK's largest annual trade show for the whole lab industry
The UK's largest trade show for the entire laboratory industry, Lab Innovations, returned to the NEC, Birmingham, earlier this month to champion sustainability and innovation in the lab industry. This year's show saw record-breaking numbers across the board, with more exhibitors, speakers and visitors than ever at Lab Innovations 2023. 4,362 visitors attended the show across two days to network and do business with 202 exhibitors, 80% per cent of which have already rebooked for next year. Visitors rated this year's show the best Lab Innovations yet, with an NPS of +46.93, which demonstrates the outstanding visitor experience on offer. With next year's exhibitor list already looking strong, Lab Innovations 2024 will be another must-attend event for the whole lab sector.
202 exhibitors descended on Birmingham on November 1 and 2 for Lab Innovations 2023, with 80% per cent rebooking for 2024's event already. Exhibitors at this year's event included Alpha Laboratories, Analytix, Avantor VWR, CEM Microwave Technology, Cole-Parmer, IKA, Integra Biosciences, Merck, Monmouth Scientific, PerkinElmer, Scientific Laboratory Supplies (SLS), SciMed, Shimadzu and Verulam Scientific, to name a few. Once again, the show was co-located with the UK's largest annual gathering of engineering and manufacturing professionals, Advanced Engineering, which facilitated cross-sector collaboration between over 13,000 of the UK's most innovative STEM professionals.
Kevin Mann, UK sales director at IKA, commented during the show, "Lab Innovations has gone really well this year. We have been coming to the show since 2017 and every year it has gotten bigger and better. We have had lots of good conversations and shown off some really cool pieces of lab equipment, which would normally be difficult to take into labs to show in person. Being able to demonstrate our kit is a big reason why this show is so important. We have already signed up again for next year."
Paul Vanden Branden, director and product manager at SciMed, remarked, "Lab Innovations is a really important show for SciMed as it's the only place where we can meet all our customers in one place. It is a great opportunity to hear from new and existing customers in person, so we can fully understand their requirements and operational situations and work with them to deliver solutions that meet their needs."
This year, 4,362 attendees visited Lab Innovations, which is the show's record show attendance, and the show achieved its best visitor satisfaction score to date. This included visitors from top companies like AstraZeneca, Johnson & Johnson, Pfizer and Unilever as well as leading academic institutions like Imperial College London, University of Cambridge and University of Oxford. This mix of technical experts, senior scientists, lab managers, technicians and researchers attended the show to look for the latest instrumentation and equipment, robotics, analytical methods, software, AI and more.
Visitors flocked to see keynote talks delivered by Maggie Philbin, a renowned TV presenter and science and technology advocate, and Dr Rosa Vasquez Espinoza, an explorer working for National Geographic.
Philbin's talk, which took place on day one of the show at the Royal Society of Chemistry (RSC) theatre, discussed the reasons behind her passion for innovation and shared an insight into some of the latest projects to catch her eye in the sector. She also loved the show's ability to spotlight the innovators of the future, and discussed upcoming trends where she was excited to see the lab sector play a key role. Dr Vasquez' talk, which took place on day two at the RSC theatre, shared details on the ground-breaking sustainability secrets that she learnt when working in the Amazon jungle.
After her talk, Dr Vasquez commented, "Lab Innovations has been fantastic. They are really committed to bringing speakers with different voices, cultures and backgrounds to help inspire people to take action, which is really important for sustainability research. Giving talks at events like this is really important as it helps connect people with parts of our planet that may seem really remote and understand how actions at home and in our companies might impact a forest thousands of miles away."
Visitors could also listen to world-renowned speakers in four free-to-attend theatres during the show, and attendance was at an all-time high this year. Over 1,000 laboratory professionals attended the seminar programmes in the RSC theatre, the Cleanroom Hub, Live Lab and the Insights & Innovations Theatre.
One of this year's visitors, Martin Reid-Thomas, quality control manager at LumiraDx, commented during the show, "Working in quality control, I think it is important to stay up to date with the latest techniques and equipment that can help improve outcomes in a lab. Coming to Lab Innovations really helps me do that as it is the best place to see all the latest innovations from the lab industry in one place and hear from some of the industry's leading experts."
Sustainability was a key part of the agenda at Lab Innovations 2023. The show featured The Sustainable Laboratory, hosted by Andy Evans, director of Green Light Laboratories, and saw the return of the sustainability and innovation trail, which highlighted the exhibitors who are leading the way on lab sustainability, such as Appleton Woods, Miele, PerkinElmer, SciMed, SLS and Veolia.
Another visitor, Dr Rachel Ashton, quality assurance process coordinator at Seqirus CSL, said, "It is my first time visiting Lab Innovations, but it definitely won't be the last! The sustainability and innovation trail was a real highlight of the show as it was great to see the latest cutting-edge instrumentation and how it is positively impacting sustainability in the lab industry."
Simon Farnfield, event director for Lab Innovations, explained during the show, "Lab Innovations is the home of the whole lab community, providing a crucial opportunity for the industry's leading businesses and professionals to get together, network and do business. 2023's show has seen record numbers, both in terms of exhibitors and visitors, which has cemented Lab Innovations' reputation as the home of the entire lab community and the place to be to see the latest innovations and sustainability solutions. We can't wait to do it all again in 2024."
Exhibitor bookings for next year's show, taking place on October 30 and 31, 2024, are now open. 80 per cent of this year's exhibitors have already signed up for next year, so book now to ensure you secure your stand at the UK lab industry's biggest gathering of the year or you can also register your interest to visit next year's show.
Lab Innovations has fast become the UK's must-attend event for the entire laboratory industry. Supported by some of the UK's top science institutions, it is a key event for powering the business of science.
The show floor is bursting with innovations from more than 160 leading scientific suppliers and manufacturers showcasing the latest laboratory developments and equipment. Exhibitors present the most cutting-edge technology applicable to a plethora of industries including life sciences, pharmaceuticals, academia, healthcare, chemical, food & drink, cleanroom and more.
Easyfairs organises and hosts events, bringing communities together to visit the future.
We currently organise 200 face-to-face events in 14 countries (Algeria, Belgium, Denmark, Finland, France, Germany, Italy, the Netherlands, Norway, Portugal, Spain, Sweden, Switzerland and the United Kingdom) and manage eight event venues in Belgium, the Netherlands and Sweden (Antwerp, Ghent, Mechelen-Brussels North, Namur, Gorinchem, Hardenberg, Malmö and Stockholm).
We are passionate about "easifying" the life of our customers and increasing the return on investment and return on time for professional communities through our all-in formulas, advanced technology and customer-centric approach. Our digital features and initiatives provide these communities with excellent opportunities to network effectively and do business throughout the year. We listen carefully to create compelling online formats that meet their constantly evolving needs.
The Easyfairs Group employs 700 highly committed talents, deploys the best marketing and technology tools, and develops brands with a strong appeal to our stakeholder communities.
In 2018 Easyfairs was named Belgium's "Entrepreneur of the Year®" and a "Great Place to Work". For the fourth year running, Deloitte conferred "Best Managed Company" status on Easyfairs in 2022.
The company is ranked 17th in the list of the world's leading exhibition companies.