Members Login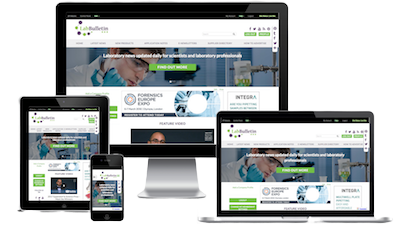 Monthly Newsletter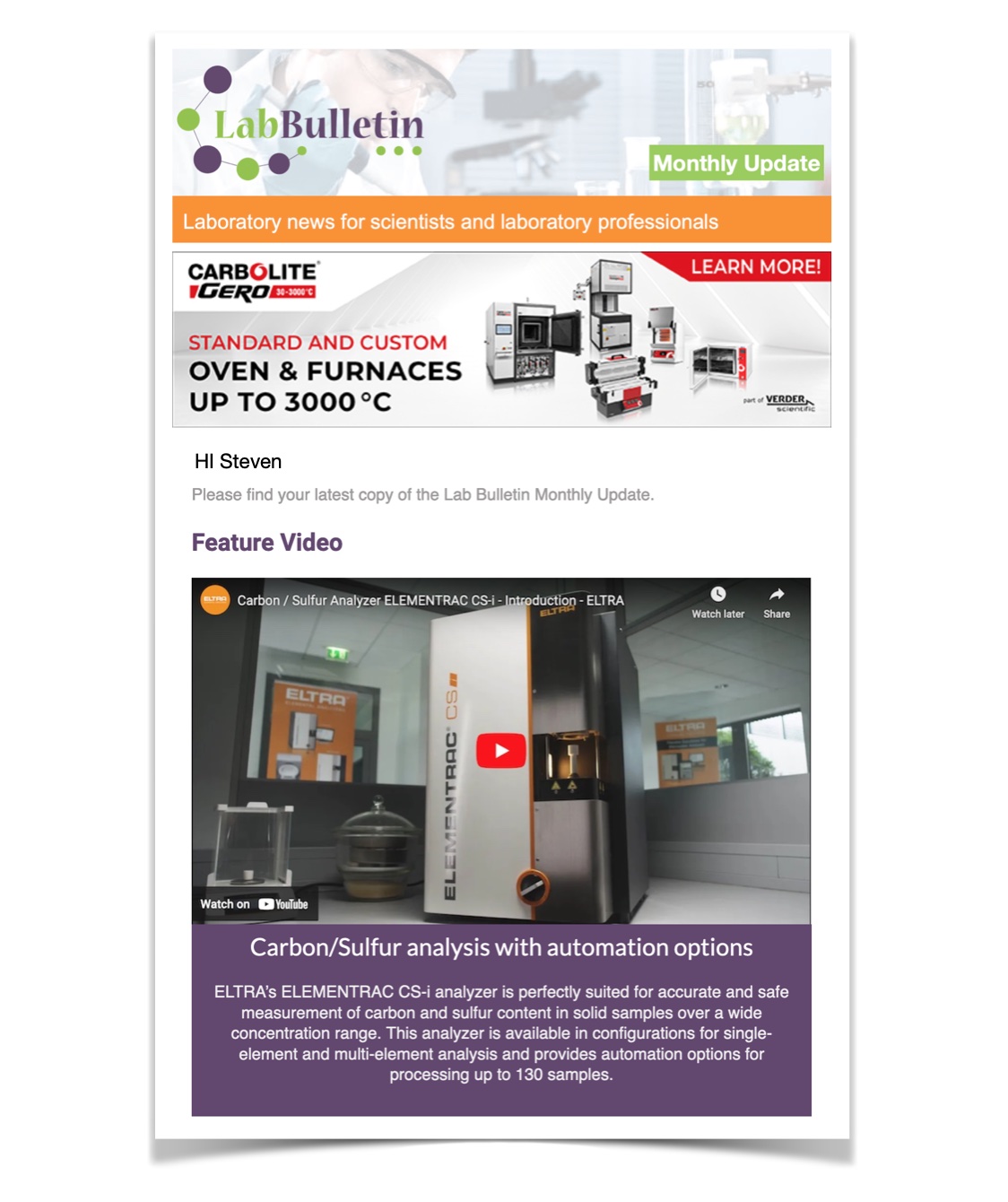 Channels
Special Offers & Promotions
Microscopy & Image Analysis
Laboratory Automation & IT Solutions

Lab Innovations announces this year's keynote speakers
publication date:
Oct 17, 2023
|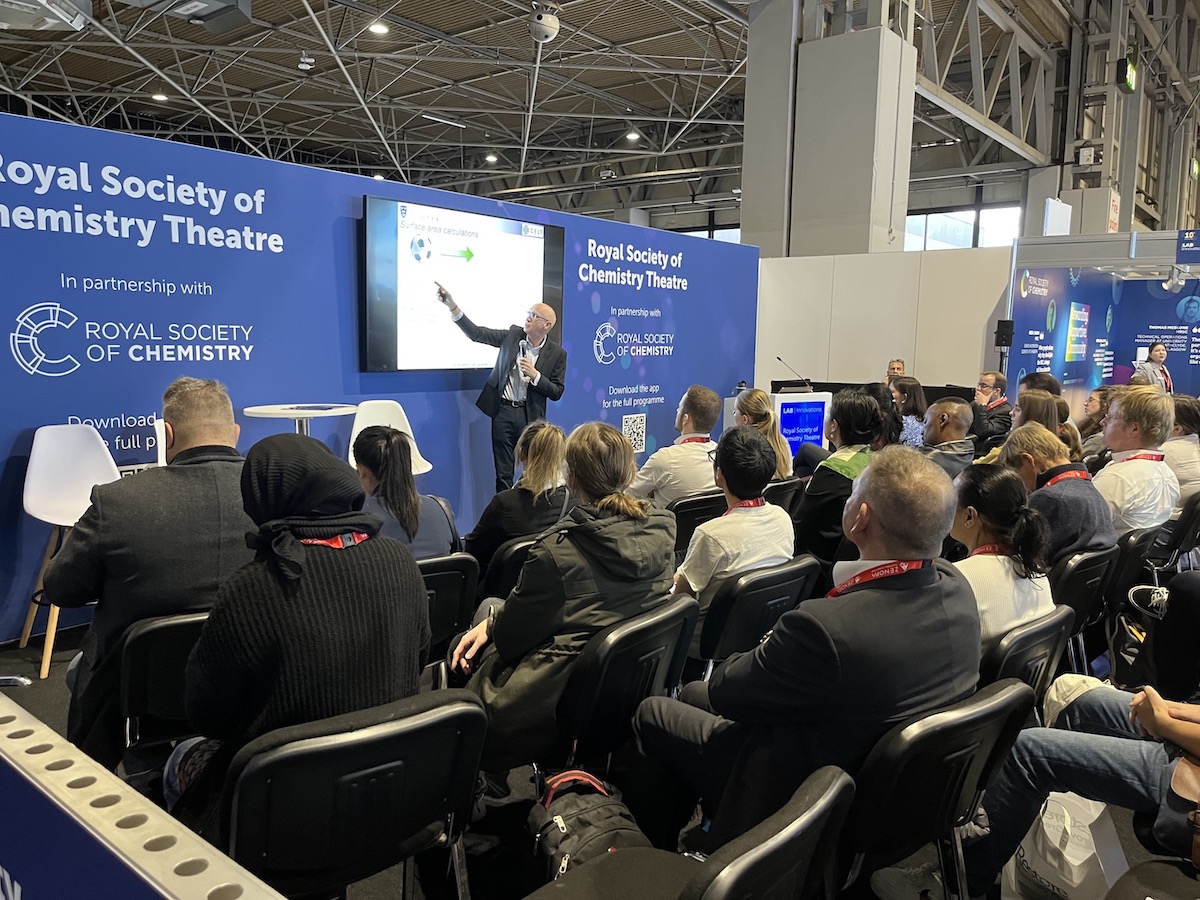 Lab industry exhibition set to host talks by a renowned TV presenter and an industry leading sustainability champion
The UK's largest annual trade show for the entire lab industry, Lab Innovations has announced its keynote speakers for this year's exhibition will be TV presenter Maggie Philbin and sustainability researcher Dr Rosa Vasquez Espinoza. To catch their talks in person, register for Lab Innovations, taking place at the NEC, Birmingham, on November 1 and 2, and visit the show's Royal of Society of Chemistry theatre at 1pm on both days of the show.
Philbin, a renowned TV presenter and science and technology advocate, will take to the stage at the RSC theatre at 1 pm on day one of Lab Innovations. She will discuss the reasons behind her passion for innovation in the lab industry and share an insight into some of the latest projects to catch her eye in the sector.
Vasquez, an industry-leading sustainability researcher, will take to the RSC theatre stage at 1 pm on day two of Lab Innovations. In her talk, she will share the ground-breaking sustainability secrets that she learnt from the Amazon jungle.
Last year's keynote presentations saw record attendance as Steve Rannard and Alok Jha took to the stage across both days of the show. Rannard discussed how we can power humanity with nanomedicine and Jha offered an insight into the latest innovations in water chemistry.
Other speakers on day one of this year's event include Andy Evans of Green Light Labs, who will discuss lab sustainability at the Insights & Innovations theatre at 10.30 am, David Price of PerkinElmer, who will discuss going the distance with ICP-MS at the Insights & Innovations theatre at 2.30 pm, and Diane Turner of Anthias Consulting who will discuss sustainable practices for LC-MS at the RSC theatre at 2.45 pm. Diane will also discuss sustainable practices for HPLC on day two of the show at 2 pm at the RSC theatre.
Other exciting speakers on day two include Clare Stevenson from Technician Commitment, who will discuss careers as a technician at the RSC theatre at 10.30 am, Thomas Throup from Shimadzu, who will discuss helium storage and GC/GCMS alternatives at the Live Lab theatre at 11 am, and Derek Mattern from PerkinElmer, who will discuss water sample analysis at the Insights and Innovations theatre at 12 pm.
In addition to the exciting talks, this year's Lab Innovations will also host the GAMBICA Lab Automation panel at the Insights & Innovation theatre at 2 pm on day two of Lab Innovations. Here, visitors can learn from real-life case studies about the emerging technologies in lab automation and how to automate processes as easily and cost-effectively as possible. Furthermore, Steve Smith from Inventya will be on hand to explain how Innovate UK funding can be accessed for digitalisation projects.
These activities form a key part of Lab Innovations free-to-attend theatre programme, which visitors can use to learn about the latest developments in the lab industry and earn CPD points. In addition to the RSC theatre, which will host the keynote presentations, the show also runs an Insights & Innovation theatre, Cleanroom Hub and Live Lab theatre.
After a really successful show last year, the Live Lab Theatre, which is the home of live technical demonstrations during the show, has doubled in size for 2023's event. This means there are more opportunities than ever for visitors to see in-person demonstrations of the latest lab equipment. Furthermore, this year's Live Lab will also host new product launches, such Anton Paar's new spectroscopy product for QC and R&D applications that will be revealed at 11.30 am on November 2 at The Live Lab theatre.
There is still time to register to attend Lab Innovations and take advantage of its exciting theatre programme. To secure your free visitor ticket, view the up-to-date exhibitor list and see the growing list of confirmed speakers for Lab Innovations 2023, visit the show's website.
Lab Innovations has fast become the UK's must-attend event for the entire laboratory industry. Supported by some of the UK's top science institutions, it is a key event for powering the business of science.
The show floor is bursting with innovations from more than 160 leading scientific suppliers and manufacturers showcasing the latest laboratory developments and equipment. Exhibitors present the most cutting-edge technology applicable to a plethora of industries including life sciences, pharmaceuticals, academia, healthcare, chemical, food & drink, cleanroom and more.
Easyfairs organises and hosts events, bringing communities together to visit the future.
We currently organise 200 face-to-face events in 14 countries (Algeria, Belgium, Denmark, Finland, France, Germany, Italy, the Netherlands, Norway, Portugal, Spain, Sweden, Switzerland and the United Kingdom) and manage eight event venues in Belgium, the Netherlands and Sweden (Antwerp, Ghent, Mechelen-Brussels North, Namur, Gorinchem, Hardenberg, Malmö and Stockholm).
We are passionate about "easifying" the life of our customers and increasing the return on investment and return on time for professional communities through our all-in formulas, advanced technology and customer-centric approach. Our digital features and initiatives provide these communities with excellent opportunities to network effectively and do business throughout the year. We listen carefully to create compelling online formats that meet their constantly evolving needs.
The Easyfairs Group employs 700 highly committed talents, deploys the best marketing and technology tools, and develops brands with a strong appeal to our stakeholder communities.
In 2018 Easyfairs was named Belgium's "Entrepreneur of the Year®" and a "Great Place to Work". For the fourth year running, Deloitte conferred "Best Managed Company" status on Easyfairs in 2022.
The company is ranked 17th in the list of the world's leading exhibition companies.
Exhibitions & Events
Media Partner