Members Login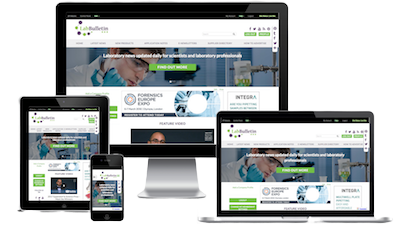 Monthly Newsletter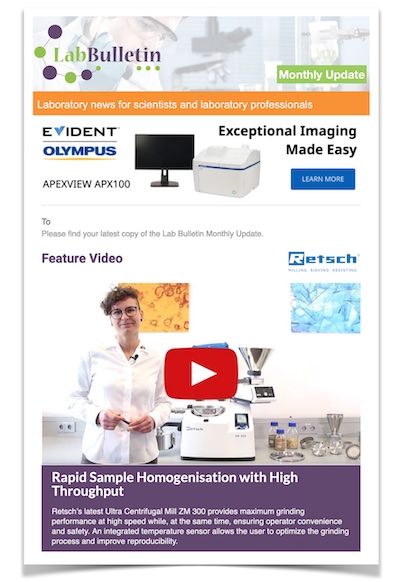 Special Offers and Promotions
Microscopy | Image Analysis
Optimer® diagnostic reagent detects omicron variant
publication date:
Feb 8, 2022
|
author/source:
Aptamer Group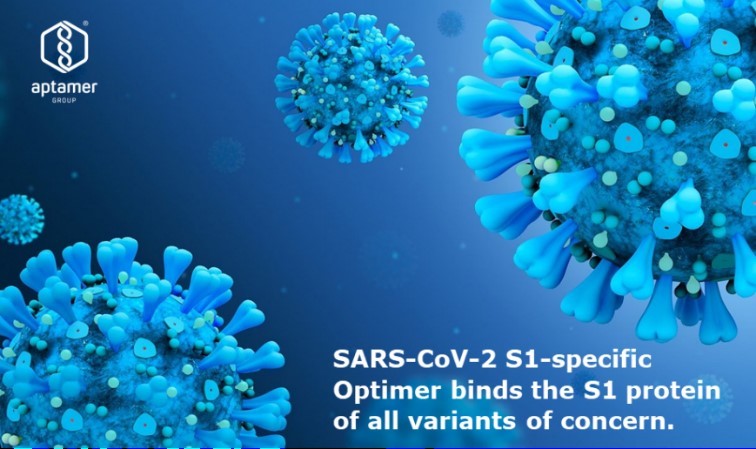 Novel Optimer binders from Aptamer Group provide a highly effective antibody-alternative for diagnostics, with excellent target recognition, consistent supply and temperature stability for simple global logistics
Aptamer Group plc, the developer of novel Optimer® binders to enable innovation in the life sciences industry, has demonstrated that its Optimer to the S1 subunit of SARS-CoV-2 Spike protein is able to detect the Omicron variant.
In vitro analysis by Aptamer Group, has shown that the Optimer binder interacts with the Omicron Spike protein with affinity in the low nanomolar (nM) range, a characteristic known to drive sensitivity within diagnostic assays. Performance of the Optimer binder has been validated against each of the World Health Organisation (WHO) designated variants of concern, showing comparable affinity of the Optimer binder to each of the viral variants.
The Omicron (B.1.1.529) variant, first detected in South Africa, exhibits more than 35 mutations compared to the original SARS-CoV-2 virus. The extensive mutations noted in this variant have resulted in the failure of rapid lateral flow tests (LFT), as the reagents used within some of these tests can no longer recognise Omicron. The FDA announced in December that some of the marketed antigen tests for COVID-19 are expected to fail with regards to Omicron detection, while some LFT sales have had to be paused due to reduced sensitivity. Aptamer Group is offering its Optimer binder to diagnostic developers to enable new diagnostic assays and improve the sensitivity of current COVID-19 diagnostics to support the ongoing pandemic.
The Optimer binder is currently being used successfully in DeepVerge's clinically validated Microtox®PD platform for the detection of SARS-CoV-2 in wastewater. Microtox PD uses biosensor technology, enabled with the SARS-CoV-2 S1 Optimer binder, to capture and detect the viral Spike protein with 100% specificity. The real-time detection of even miniscule concentrations (femtograms/mL) of COVID-19 in wastewater ensures outbreaks can be detected up to a week ahead of health facility testing.
Proof-of-concept work performed by LFT developers, Lateral Dx, working with the Optimer binder has shown that it performs well when used as part of hybrid matched pair with an antibody, which could help to enable reformatting of current tests or new LFT assays to address the pandemic.
Arron Tolley, Chief Executive Officer of Aptamer Group, commented: "Optimer binders are being explored by our partners across the diagnostic industry for a range of conditions, such as lung infection and inflammation. With their excellent target recognition, consistent supply and temperature stability that enables simple global logistics, Optimer-based tests provide an excellent antibody alternative for use in diagnostics. Most recently, Aptamer Group is pleased to be able to offer its proprietary Optimer binder to enable diagnostic developers to increase the sensitivity of current tests and for the development of new tests for COVID-19 infection, specifically for the Omicron variant."
Use of novel Optimer binders for diagnostics
About Aptamer Group
Aptamer Group develops custom affinity binders through its proprietary Optimer® platform to enable new approaches in therapeutics, diagnostics and research applications. The Company strives to deliver transformational solutions that meet the needs of life science researchers and developers through the use of its proprietary Optimer platform.
Optimer binders are oligonucleotide affinity ligands that can function as an antibody alternative. The global antibody market is currently worth over $145bn. Optimer binders are engineered to address many of the issues found with alternative affinity molecules, such as antibodies, and offer new, innovative solutions to bioprocessing, diagnostic and pharmaceutical scientists.
Aptamer Group has successfully delivered projects for global pharma companies, diagnostic development companies, and research institutes covering a range of targets and applications with the objective of establishing royalty-bearing licenses. Through the unique Optimer technology and processes, scientists and collaborators are enabled to make faster, more informed decisions that support discovery and development across the Life Sciences.