Members Login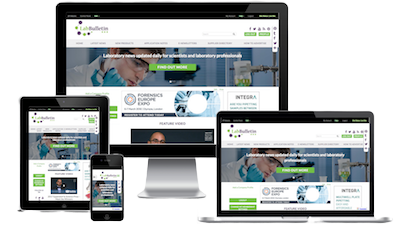 Monthly Newsletter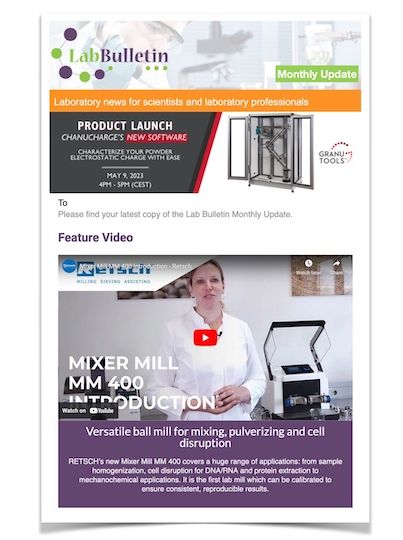 Microscopy | Image Analysis
IT Solutions and Laboratory Automation
LGC's multiplexed SARS-CoV-2, Flu A/B and RSV Molecular Controls Kit now CE marked
publication date:
Sep 28, 2021
|
author/source:
LGC Standards

LGC is pleased to announce that the AccuPlex™ SARS-CoV-2, Flu A/B and RSV Reference Material Kit is now CE marked for in vitro diagnostic use (CE-IVD). With this change in regulatory status, the new product name is AccuPlex SARS-CoV-2, Flu A/B and RSV Molecular Controls Kit. Bearing the CE mark and IVD symbol signifies that the AccuPlex SARS-CoV-2, Flu A/B and RSV Molecular Controls Kit meets extensive design control requirements. The CE-IVD version of the product also includes expanded RSV target regions offering increased compatibility with commercially available assays.
LGC SeraCare's proprietary AccuPlex technology mimics wild-type pathogenic viruses, but is safe, non-infectious, and replication deficient. These materials serve as true, full-process, quality control solutions that challenge the entire molecular test procedure, making them the preferred alternative to infectious materials.
Bharathi Anekella, Executive Vice President and General Manager, LGC Clinical Diagnostics, stated, "AccuPlex SARS-CoV-2, Flu A/B and RSV Molecular Controls Kit is LGC SeraCare's fifth COVID-19 quality product to receive CE-IVD regulatory status. We want our customers to have the highest level of confidence possible in their assay results and achieving this regulatory milestone demonstrates our commitment to supplying dependable quality controls for infectious disease testing."
To learn more about AccuPlex SARS-CoV-2, Flu A/B and RSV Molecular Controls Kit, as well as the complete line of SARS-CoV-2 Quality Solutions, please visit the LGC SeraCare website.
About LGC Clinical Diagnostics
LGC Clinical Diagnostics develops and manufactures a comprehensive portfolio of catalog and custom-developed diagnostic quality solutions and component materials for the extended life sciences industry. We partner with IVD assay developers, and pharmaceutical, CRO and academic institutions in commercialization activities across the entire diagnostic pipeline - from concept and early stage research, through expedited product development and onwards into routine clinical use. Laboratorians and diagnostic professionals across disciplines of clinical chemistry, immunochemistry, serology, molecular diagnostics and clinical genomics rely on LGC's products to support accurate and reliable diagnostic results.
Our operating entities include SeraCare Life Sciences and Maine Standards Company, which are in vitro diagnostics (IVD) manufacturers of quality measurement tools (calibrators, controls, linearity, EQA/PT, biological materials) and the Native Antigen Company, which is a manufacturer and supplier of viral antigens. Our 300+ employees operate FDA-registered and ISO 13485-accredited facilities in Maine, Massachusetts and Maryland, USA, and an ISO 9001-accredited facility in Oxford, UK.
Each day, our world-class staff, scientific expertise, operational efficiency and superior quality systems are ready to support the range of advanced technologies that collectively improve patient outcomes - from the widely adopted and established through to cutting-edge NGS and precision diagnostics.
About LGC
LGC is a leading, global life science tools company, providing mission-critical components and solutions into high-growth application areas across the human healthcare and applied market segments. Its high quality product portfolio is comprised of mission-critical tools for genomic analysis and for quality assurance applications, which are typically embedded and recurring within our customers' products and workflows and are valued for their performance, quality and range.
LGC's tools play a key role in customer workflows from discovery applications through to commercial manufacture and enable its customers to: bring new diagnostics and therapies to market; progress research and development; optimise food production; and continuously monitor and enhance the quality of food, the environment and consumer products.
LGC's 175+ years of scientific heritage, combined with a track record of innovation and value-enhancing acquisitions, has enabled the company to build its product portfolio and expertise, and develop deep relationships with customers, industry partners and the global scientific community.
LGC's core purpose of Science for a safer world and its core values of passion, curiosity, integrity, brilliance and respect, drive its culture. As of 30 June 2021, it employs 4,350 employees, of which over 1,175 employees hold PhD and/or master's degrees. Its products and services are delivered by highly qualified and experienced teams, operating from a global network of accredited sites that showcase its scientific and manufacturing capabilities.