Members Login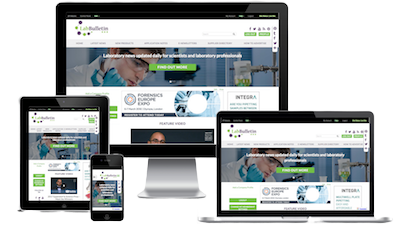 Monthly Newsletter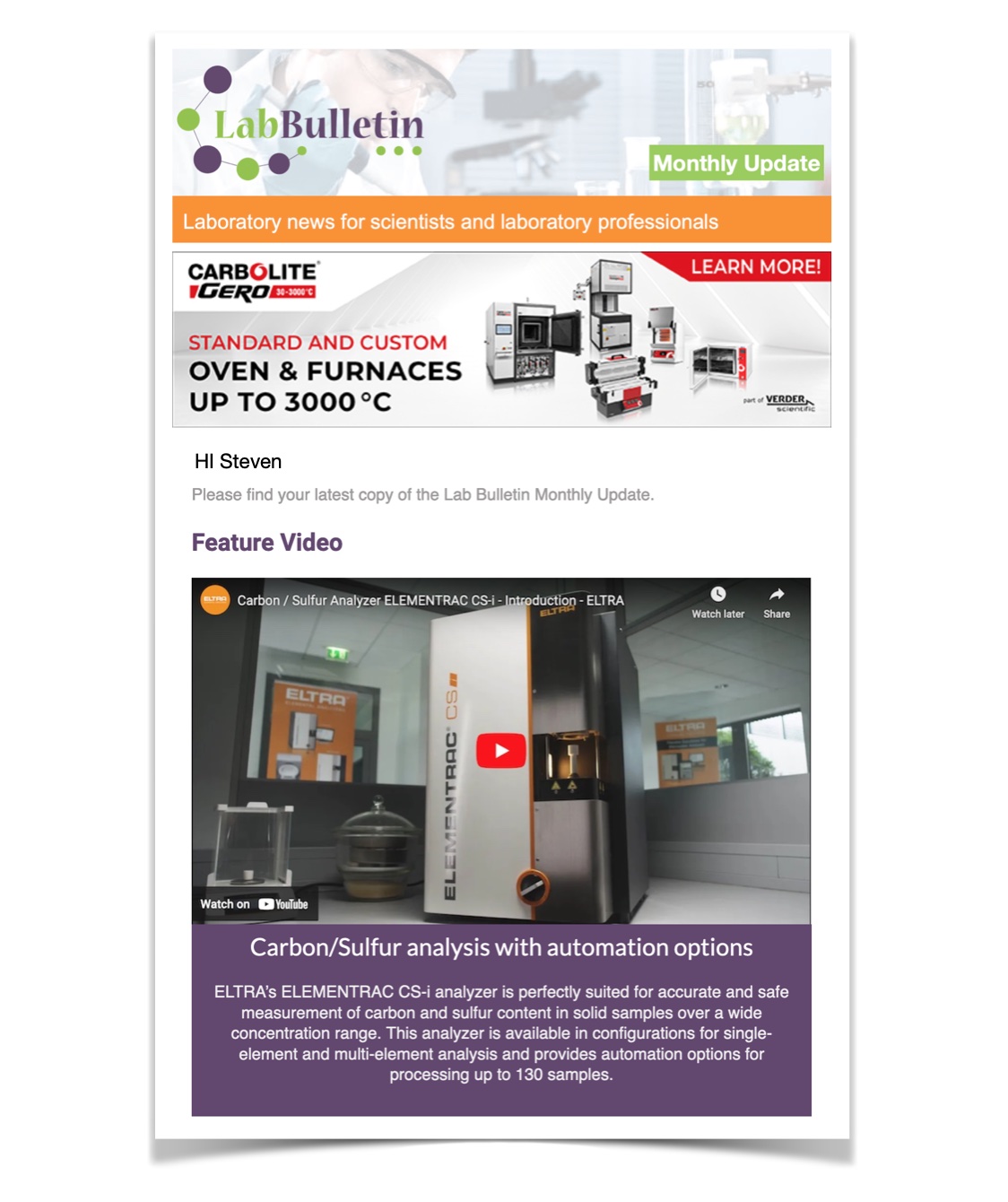 Channels
Special Offers & Promotions
Microscopy & Image Analysis
Laboratory Automation & IT Solutions

LGC Clinical Diagnostics and Stanford University to extend their partnership to support global genetic and metabolomic diagnostic testing
publication date:
Aug 19, 2022
|
author/source:
LGC Clinical Diagnostics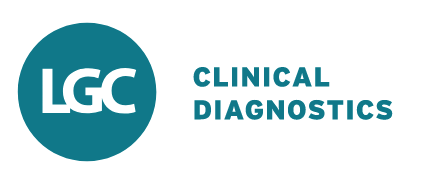 LGC Clinical Diagnostics, a leading supplier and partner to global in vitro diagnostics manufacturers and clinical laboratories, announce the extension of their exclusive partnership with Stanford University Department of Obstetrics & Gynecology - Maternal Fetal Medicine Division.
Under the terms of the agreement, Stanford University will continue to provide LGC with clinical guidance in recruiting and selecting rare patient donors' blood samples whose pregnancy has been identified with a genetic abnormality. These cases allow LGC to manufacture reference materials for cell-free DNA (cfDNA) screening, also known as Non-Invasive Prenatal Screening/Testing (NIPS/NIPT), to enable highly accurate genetic testing.
Thanks to its innovative and patent-pending technology, LGC'sSeraCare brand supplies researchers and clinicians with patient-derived and patient-like reference materials, helping them develop, validate, and implement assays with high confidence. Details of the unique methodology have been previously published (Bianco, Katherine et al. 2021). Unlike cell-line derived reference materials, the Seraseq® line of NIPT full-process reference materials preserve the maternal and fetal cfDNA content, size distribution and unique characteristics of the DNA, allowing LGC to manufacture the best alternative to hard-to-source clinical samples; suitable for the vast majority of NIPT assays including SNP-based ones and those which bioinformatics pipeline analyzes the differences in maternal and fetal cfDNA representations.
The exclusive partnership will also be extended to include the analysis of phenotypic-genotypic correlations and metabolic profiling of some common maternal/ fetal cardiac defects known to be related to monogenic disorders. Metabolic profiling of different disease states, including maternal metabolic syndromes, placental abnormalities leading to adverse prenatal outcomes, and congenital heart defects will be the focus of this study, taking advantage of the large and diverse referral population to Stanford Children's Hospital. Using the samples collected and analyzed, the LGC team plans to develop reference materials and disease state panels to help assay development, validation, and quality control.
"Our collaboration with Stanford has been key to designing and developing quality control standards for fetal maternal medicine and NIPT. This year, we hope to make further contributions advancing biochemical profiling using mass spec-based metabolomics to help identify biomarkers for early indications of maternal fetal disorders that emerge late in pregnancy," said Dr. Russell Garlick, Chief Scientific Officer, LGC Clinical Diagnostics.
Dr. Katherine Bianco, Clinical Associate Professor, Stanford University, said,"For the last 5 years, we have had a fruitful collaboration with SeraCare that has led to many discoveries and improvements in the field of prenatal genetics. The Division of Maternal Fetal Medicine/Obstetrics, in collaboration with the Metabolic Health Center at Stanford University, offers great opportunities in clinical translation. Therefore, we are looking forward to expanding our understanding of fetal and maternal wellness, utilizing cutting edge metabolic and lipidomic profiling".
Since June 2022, customers have been able to order Seraseq Sex Chromosome Aneuploidy (SCA) reference materials in addition to materials for other common aneuploidies and a microdeletion. SCAs are genetic conditions caused by abnormalities in the number of X and Y sex chromosomes, which include 45,X (Turner syndrome), 47,XXY (Klinefelter syndrome), and 47,XYY (Jacobs syndrome). With a combined incidence of ~1 in 400 live births, SCAs occur more frequently than trisomy 21 (1:700) and can be screened by the majority of commercially NIPT assays.
About Stanford University
Stanford University is one of the world's preeminent institutions of education and research and counts 20 Nobel laureates and 174 members of the National Academy of Sciences among its faculty. Located in close proximity to the San Francisco Peninsula and Silicon Valley, the University supports more than $1.69 billion in externally sponsored projects throughout the university.
Stanford Medicine is comprised of the Stanford University School of Medicine, Stanford Health Care and Stanford Children's Health. A leader in the biomedical revolution, Stanford Medicine is ushering in the era of Precision Health, with the goal to not only treat disease but to predict, prevent, and cure it—precisely. Stanford's collaboration with LGC Clinical Diagnostics exemplifies this commitment to precision medicine and multidisciplinary discovery by combining expertise in maternal fetal medicine with the exciting new field of metabolomics.
Stanford's Division of Maternal-Fetal Medicine and Obstetrics, led by Dr. Yasser El-Sayed, has an outstanding record of scientific investigation, from early pregnancy and placenta studies to prenatal diagnosis and fetal therapy research, to clinical trials and cohort studies covering a broad spectrum of maternal-fetal and obstetrical complications. The Division is actively engaged in several national collaborative trials, including studies sponsored by the National Institutes of Health, and is part of the North American Fetal Therapy Network.
The Metabolic Health Center, part of Stanford's Maternal and Child Health Research program, and co-led by Drs. Michael Snyder, David K. Stevenson, Karl Sylvester, and Tina Cowan, is using metabolic profiling to detect health problems earlier than ever before possible and with a greater level of precision. Since many diseases and disorders that occur in childhood and adulthood stem from metabolic dysfunction in utero (during fetal development), the Maternal-Fetal branch of the Metabolic Health Center is actively examining the biomolecular drivers associated with conditions such as fetal abnormalities, birth defects and genetic syndromes, with the goal of transforming how these diseases are prevented.
About LGC Clinical Diagnostics
LGC Clinical Diagnostics, part of the LGC Group, has more than 30 years of experience as a leading and trusted global IVD quality manufacturer, with particular expertise in quality measurement tools (QMT) and reagents. Focused on five key areas – clinical biochemistry and immunoassay, serology, molecular diagnostics, clinical genomics, and reagents – it has around 450 employees across its three FDA-registered and ISO 13485-certified facilities in the USA, England and Ireland, and an ISO 9001-certified facility in England.
LGC Clinical Diagnostics partners with IVD and biopharmaceutical developers, CROs and academic institutions covering the entire diagnostic pipeline, from concept and early-stage research to accelerated product development and, ultimately, routine clinical use. It develops and manufactures a comprehensive portfolio of premium catalogue and custom-developed diagnostic quality solutions and component materials for the IVD and extended life sciences industry through its four brands, Maine Standards Company, SeraCare, The Native Antigen Company and Technopath Clinical Diagnostics. Together, they serve 7,500+ customers in over 120 countries, providing products for more than 20 clinical application areas, including infectious diseases, NIPT, diabetes, cardiac disease and oncology.
SeraCare, founded in 1984, is a leading partner to global in vitro diagnostics manufacturers and clinical laboratories. Part of LGC since 2018, it manufactures and supplies quality control materials for infectious disease testing through its ACCURUN® reagents, as well the Seraseq® range of products for the clinical next generation sequencing market in the fields of oncology, NIPT and inherited disease testing. A broad selection of highly multiplexed, patient-like reference materials with clinically-relevant DNA and RNA variants is available, manufactured in cGMP-compliant, ISO 13485-certified facilities.