Members Login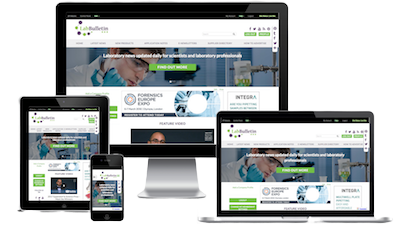 Monthly Newsletter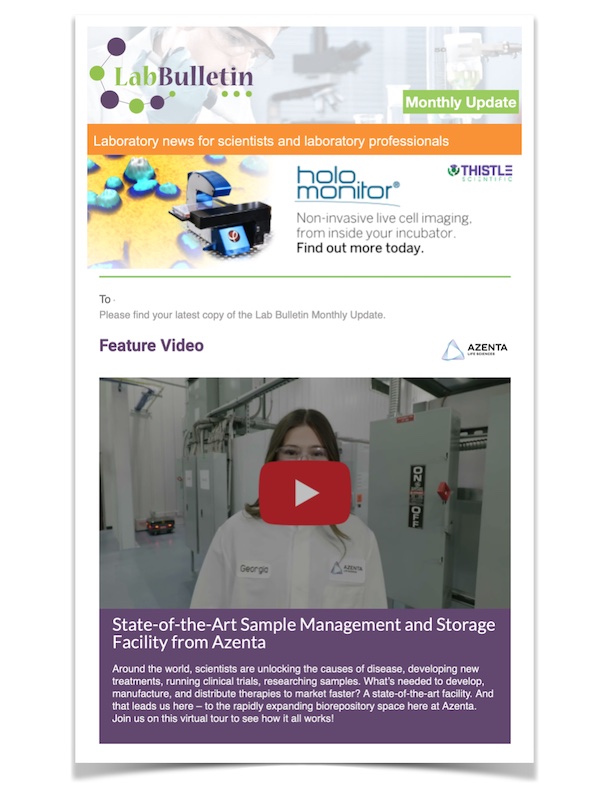 Microscopy | Image Analysis
IT Solutions and Laboratory Automation
LGC leads first international ring trial that demonstrates capability of laboratories to measure Cannabidiol and Controlled Cannabinoids in consumer products
publication date:
Jun 30, 2021
|
author/source:
LGC Standards

The Government Chemist (GC), hosted at LGC, has published the results of a recent international ring trial on the determination of cannabidiol (CBD) - an uncontrolled cannabinoid- and controlled cannabinoids in consumer products such as food and cosmetics.
Consumer CBD products have entered the UK market rapidly in a variety of forms, including food and cosmetics. CBD when used as an ingredient in food or cosmetic products must currently be free from controlled cannabinoids. This ring trial supports work underway to introduce an acceptable trace level of controlled cannabinoid content in consumer CBD products, to protect legitimate businesses and consumers from fraudulent or unsafe products. To ensure this, it is essential that laboratories are able to measure accurately the content of CBD and controlled cannabinoids in retail products.
This ring trial was a jointly funded initiative by the Office for Product Safety & Standards (OPSS) within the Department for Business, Energy & Industrial Strategy (BEIS), the Food Standards Agency (FSA) and the Home Office, and carried out in collaboration with Food Standards Scotland (FSS) and the Defence Science and Technology Laboratory (DSTL), included 35 laboratories. Participating laboratories used either methods developed through the Government Chemist programme or their own in-house methods to analyse reference samples provided.
The study showed good agreement between most laboratories (82%), demonstrating their capability to determine CBD in consumer products successfully. In addition, laboratories demonstrated the ability to detect controlled cannabinoids in the consumer products. In doing so, the ring trial contributes to global efforts to keep unsafe products off the market and aid consumer protection.
The Government Chemist, Dr Julian Braybrook, commented:
"As my public remit covers advice to UK government and other affected parties on the role of analytical measurement in effective policy, standards and regulations, I am delighted that we have been able to work across government to conduct an international ring trial on CBD and controlled cannabinoids in consumer products, an area of high interest worldwide.
It is gratifying to see that the methods developed in the Government Chemist Programme have performed well, contributing both to demonstration of UK measurement capability in support of regulation of novel foods and cosmetic products and as important evidence for the Advisory Council on the Misuse of Drugs' call on the performance of methods for the determination controlled cannabinoids in commercial CBD products."
About LGC
LGC is a global leader in the life science tools sector, providing mission critical components to customers across clinical diagnostics, pharmaceutical, research & government, food and other applied markets.
LGC provides a comprehensive range of specialty genomic analysis tools, measurement tools and supply chain assurance solutions, underpinned by leading analytical and measurement science capabilities. It holds a number of international roles, including the UK Government Chemist programme and serving as the UK National Measurement Laboratory and Designated Institute for chemical and bio measurement.
LGC's scientific tools and solutions form an essential part of its customers' quality assurance procedures and enable organisations to develop and commercialise new scientific products and advance research. Its 3,800 employees include internationally-recognised scientists who are experts in their field. Headquartered in London, LGC operates out of 17 countries worldwide and is extensively accredited to quality standards such as GMP, GLP, ISO 13485, ISO 17034, ISO 17043, ISO/IEC 17025 and ISO 9001.
LGC was founded in 1842. It has been privately-owned since 1996 and has diversified through internal investment and acquisitions to be an international leader in its chosen markets. LGC is now owned by funds affiliated to Cinven, Astorg and ADIA.