Members Login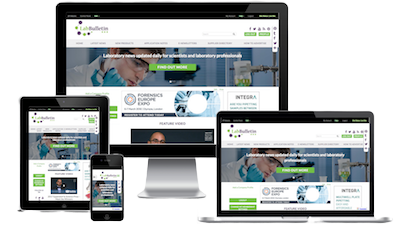 Monthly Newsletter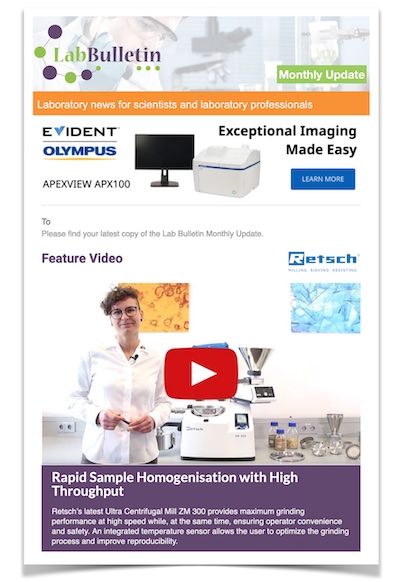 Special Offers and Promotions
Microscopy | Image Analysis
Aptamer's leadership and technical achievements are recognised
publication date:
Apr 28, 2022
|
author/source:
Aptamer Group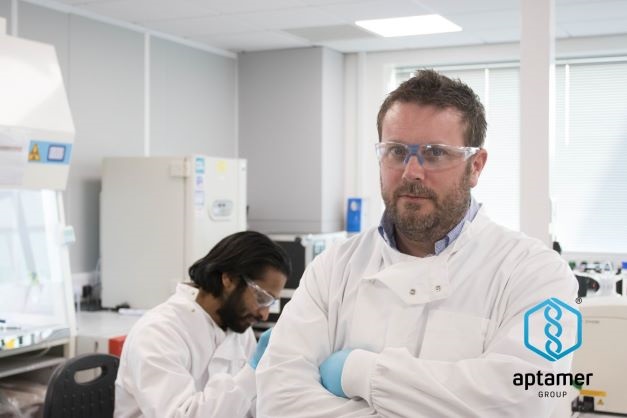 Optimer binders enable innovative solutions for diagnostics and therapeutics
Aptamer Group plc (AIM: APTA), the developer of novel Optimer® binders to enable innovation in the life sciences industry, has had its leadership recognised with the award of an Honorary Professorship from the University of Surrey, to its CEO, Dr Arron Tolley.
The Professorship in Biological and Translational Science recognises Dr Arron Tolley's technical and commercial skill in the life science space. From co-founding the company in 2008, Dr Tolley has grown Aptamer Group to its listing on the AIM stock market at the end of 2021 and recent interim results demonstrate an increase in contracts across all business units: research, diagnostics and therapeutics.
Based in York, UK, Aptamer Group develops Optimer binders that act as antibody alternatives for use in diagnostics and therapeutics. Today the company works with a range of global healthcare clients, including AstraZeneca, Takeda and Cancer Research UK and currently employs over 40 staff members.
The company was recently shortlisted for four separate Bionow awards celebrating the biomedical, pharma and life sciences sectors across the North of England. Aptamer Group was shortlisted for Company of the Year, Response to the COVID-19 pandemic, Technical Service Award, and Investment Deal of the Year. Also, experts from the company are due to present at two key international conferences in Boston, USA, over the coming month, Novel Format Conjugates in April, and TIDES in May.
During the COVID-19 pandemic, the company rapidly mobilised to develop its antibody alternative to the SARS-CoV-2 virus. These Optimers are now being used in DeepVerge's, another York-based company, wastewater tests to monitor virus levels in the community. These tests were recently installed into the UK water system as part of the government's Environmental Monitoring for Health Protection programme to continuously monitor the wastewater system and aims to ready the country for any future spikes ahead of next winter.
Dr Arron Tolley, Chief Executive Officer of Aptamer Group, said: "I'm really excited about the opportunity to examine cutting-edge scientific developments, to see how these could translate into impactful advances for improved healthcare and faster research solutions. I've always had a passion for developing new innovations to meet the gaps in current research and development needs, and I look forward to working with the scientists at the University of Surrey to understand and help translate their discoveries."
Professor Paul Townsend, Pro-Vice-Chancellor and Executive Dean of the Faculty of Health and Medical Sciences at the University of Surrey, said: "It's an absolute pleasure to have Arron as a Visiting Professor at the University of Surrey. He will bring immense expertise in biomedical innovation and demonstrate invaluable insights into managing the academe to SME journey. It's not an easy journey, but with Arron's energy and flair, I hope he can help encourage and mentor new and established academics, staff, and students keen to drive real-world impact."
Learn more on the use of novel Optimer binders
Aptamer Group develops custom affinity binders through its proprietary Optimer® platform to enable new approaches in therapeutics, diagnostics and research applications. The Company strives to deliver transformational solutions that meet the needs of life science researchers and developers through the use of its proprietary Optimer platform.
Optimer binders are oligonucleotide affinity ligands that can function as an antibody alternative. The global antibody market is currently worth over $145bn. Optimer binders are engineered to address many of the issues found with alternative affinity molecules, such as antibodies, and offer new, innovative solutions to bioprocessing, diagnostic and pharmaceutical scientists.
Aptamer Group has successfully delivered projects for global pharma companies, diagnostic development companies, and research institutes covering a range of targets and applications with the objective of establishing royalty-bearing licenses. Through the unique Optimer technology and processes, scientists and collaborators are enabled to make faster, more informed decisions that support discovery and development across the Life Sciences.