Members Login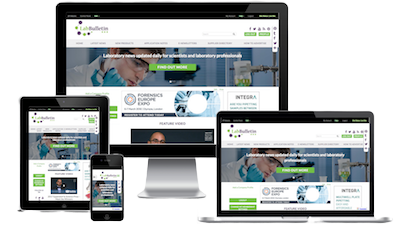 Monthly Newsletter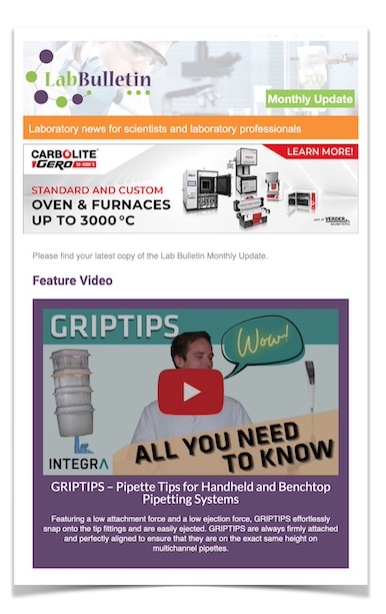 Special Offers and Promotions
Microscopy | Image Analysis
IT Solutions and Laboratory Automation
Automata launches the most comprehensive automated lab solution on the market: Automata Labs
publication date:
Nov 16, 2021
|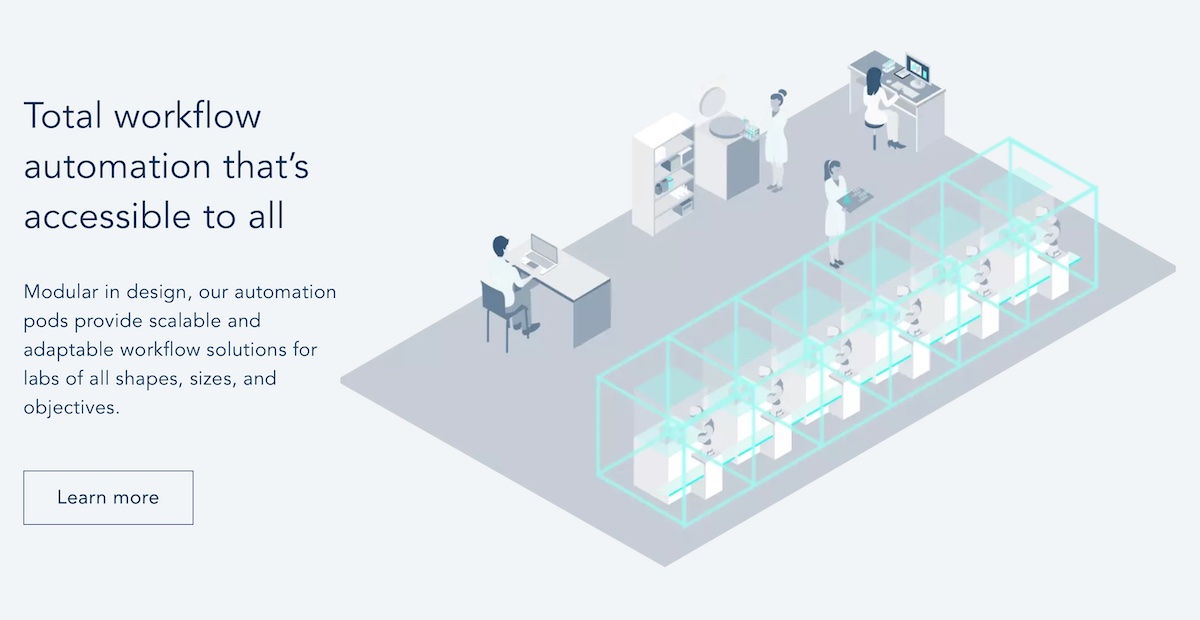 Automata has announced the launch of Automata Labs: an accessible automated robotic system to empower life science labs to innovate and upscale at pace.
Automata Labs is a complete workflow robotic automation system. It transforms labs of all shapes and sizes, providing scientists with accessible, and flexible, end-to-end lab automation.
Until now, robotic automation has often been out of reach for lab managers with ambitions to scale up their lab's capability and capacity. Equipment and software are frequently too expensive, while solutions are often inappropriate for labs with small geographic footprints.
Automata Labs makes next generation automation accessible. Automata's modular pods house a robotic arm, capable of operating lab equipment. Multiple pods can be integrated into larger protocols and automated simultaneously, minimising manual input. Supported by Automata's management software and managed service support, Automata Labs offers a complete workflow automation system.
Scientists who have used Automata Labs report that they are able to achieve consistently accurate results faster, and on a larger scale, than before. One healthcare partner, for example, is currently partnering with Automata to meet increased demand for Covid-19 nucleic acid testing.
The launch of Automata Labs reflects Automata's ongoing commitment to working with partners in the life science industry, in drug discovery, diagnostics and biotech, and helping healthcare providers address systemic operational challenges.
Mostafa ElSayed, Automata's CEO & Co-founder said:
"At Automata, we believe in the power of automation to unlock human potential and create more opportunities for innovation.
"We are, therefore, very excited to launch Automata Labs, our one-stop system to make robotic automation accessible to labs frustrated by the limitations of their own manual environment.
"Automata identified the life science industry as the sector ripe to feel the benefits of robotic automation. We are inspired to provide an accessible automated solution to enable scientists to improve patient outcomes and spend more time completing the tasks that robots cannot.
"Automata Labs accelerates human ingenuity, empowering labs, and scientists, to achieve consistent results faster, on a greater scale, and to ultimately upscale their ambitions."
Nick Pattinson, Senior Product Manager said:
"Automata Labs delivers, quick tangible results to diagnostic, drug discovery and biotech labs wanting to be more efficient and reproduce reliable and accurate results to clinical standard.
"Our automated solution creates new opportunities for scientists to innovate in the pursuit of progress.
"Our system has already been utilised by the NHS during the pandemic, to help pathology labs meet diagnostic backlogs and upscale capacity.
"We deployed our expertise, hardware and integrated solution at pace to expedite LAMP and PCR testing, providing a complete automated protocol solution for Covid-19 nucleic acid testing.
"Automata Labs provides next generation robotics, software, technical and operational support, making upscaling lab capacity, and capabilities, accessible to all at an affordable cost.
"We can't wait to partner with more labs through Automata Labs and truly share the power of automation, enabling healthcare leaders to feasibly scale-up their ambitions."