Members Login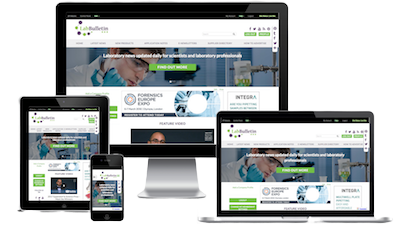 Monthly Newsletter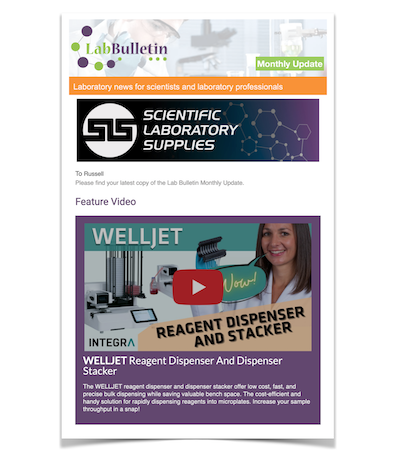 Special Offers and Promotions
Microscopy | Image Analysis
Bio-Rad Launches Its Reliance SARS-CoV-2/FluA/FluB RT-PCR Assay Kit in Europe
publication date:
Jul 19, 2021
|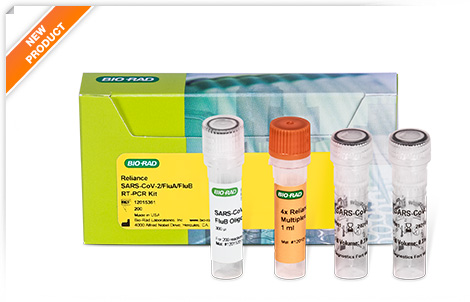 Bio-Rad Laboratories, Inc., a global leader of life science research and clinical diagnostic products, announced the launch of the Reliance SARS-CoV-2/FluA/FluB™ RT-PCR Kit (IVD) for European markets after having met the CE-IVD mark requirements.
The Reliance SARS-CoV-2/FluA/FluB™ RT-PCR Kit (IVD) is a single molecular test designed for clinical diagnostic labs that conduct COVID-19 testing. This specific respiratory panel detects the nucleocapsid gene of SARS-CoV-2, the M1 gene of flu A, and the NS2 gene of flu B in nasopharyngeal swab specimens from individuals suspected of being infected by COVID-19. Because the assay for SARS-CoV-2 is designed to target the nucleocapsid gene instead of the spike protein gene, the assay's performance is not affected by the known coronavirus variants, as determined by in silico analysis (as of March 2021). The assay kit contains Bio-Rad's standard and negative molecular controls as well as assay reagents. The kit is validated to run on Bio-Rad's CFX96™ Dx Real-Time PCR System as well as real-time PCR systems from other manufacturers.
"With the upcoming flu season, a continuing COVID-19 pandemic, and many countries opening up and returning to the workplace, clinicians need a sensitive, reliable, and convenient way to detect common respiratory viruses and to differentiate cases of COVID-19 infection that do not involve flu A or flu B infection," said Steven Blakely, Bio-Rad Global Director of Marketing, Life Science Group, Gene Expression. "We are pleased to launch the Reliance SARS-CoV-2/FluA/FluB™ RT-PCR Kit in Europe, providing much-needed expanded testing capacity. The kit simultaneously tests for all three viruses with high speed, sensitivity, and specificity, valuable for labs doing this important work," he said.
Please visit www.Bio-Rad.com/SC2Flu-CE-IVD to learn more about the Reliance SARS-CoV-2/FluA/FluB™ RT-PCR Kit (IVD).
BIO-RAD, Reliance SARS-CoV-2/FluA/FluB and CFX96 are trademarks of Bio-Rad Laboratories, Inc. in certain jurisdictions.
About Bio-Rad
Bio-Rad Laboratories, Inc. (NYSE: BIO and BIOb) is a global leader in developing, manufacturing, and marketing a broad range of innovative products for the life science research and clinical diagnostic markets. With a focus on quality and customer service for over 65 years, our products advance the discovery process and improve healthcare. Our customers are university and research institutions, hospitals, public health and commercial laboratories, biotechnology and pharmaceutical companies, as well as applied laboratories that include food safety and environmental quality. Founded in 1952, Bio-Rad is based in Hercules, California, and has a global network of operations with approximately 7,800 employees worldwide. Bio-Rad had revenues exceeding $2.5 billion in 2020.