Members Login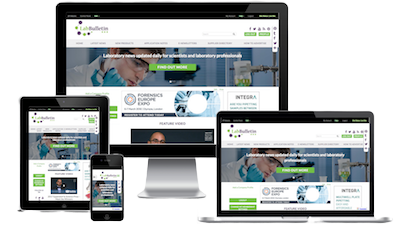 Monthly Newsletter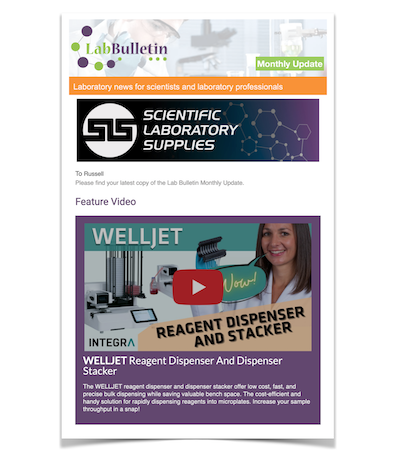 Special Offers and Promotions
Microscopy | Image Analysis
Miele announces Lab Launchpad scheme offering discounts to new labs
publication date:
Jan 10, 2022
|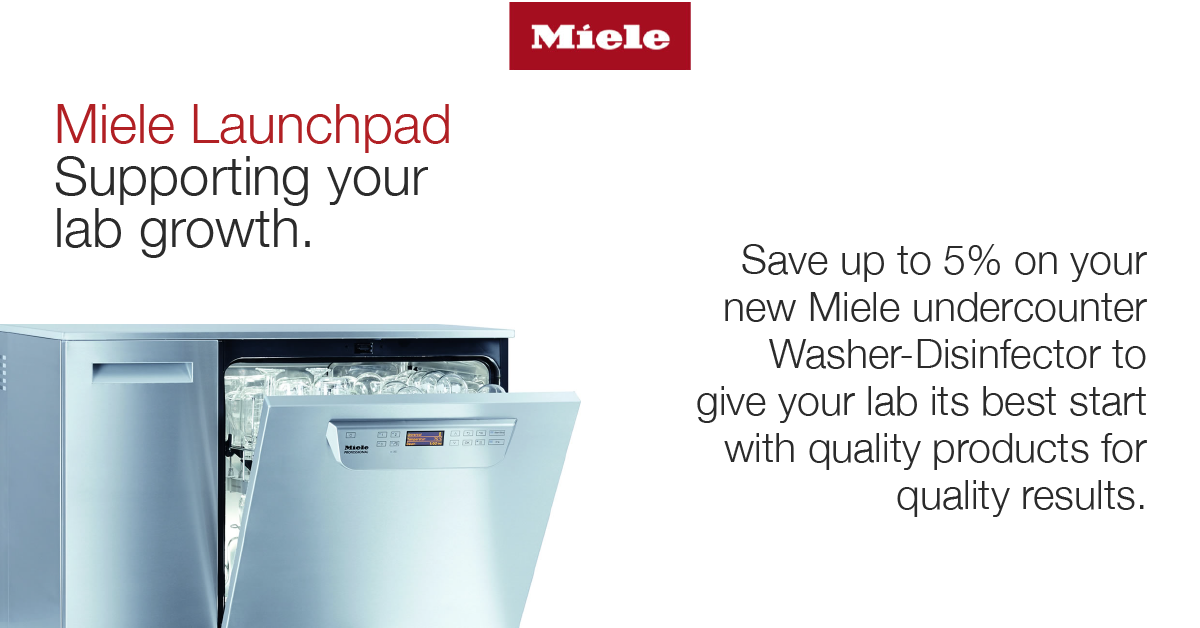 New laboratories and scientific start-ups can benefit from a special offer aimed at making high-performance appliances more accessible.
Miele is the leading manufacturer of laboratory glasswashers and washer-disinfectors for businesses in the science and healthcare sectors. Effectively cleaning laboratory glassware is not only vital to remove contaminants that can cause unreliable results but also to gain consistent levels of cleaning through validated cycles.
However, buying a high-performance glasswasher is a significant investment, and the initial cost can be off-putting for smaller organisations. In a bid to give something back to the scientific community, Miele has started the Lab Launchpad scheme, offering a discount of up to five per cent on under-the-counter appliances for start-ups and new laboratories.
Nadine Bellamy-Thomas, Miele's National Account Manager – Lab and Medical, said: "At Miele, we are proud to support start-ups and new laboratories. The important role the scientific community plays in the UK and beyond has never been clearer, and we wanted to do our bit to help organisations get started in the best way possible.
"Miele Professional appliances use innovative technology to meet the unique challenges of the industry. Durable and reliable, these machines are a long-term investment that will make a real difference to the day-to-day operations of a laboratory.
"This is why we ensure spare parts are available for at least 15 years after purchase, and our after-sales team offer exceptional ongoing support."
The Lab Launchpad offer applies to a number of high-performance appliances, including the PG8583 and PG8583CD, a laboratory glasswasher that can clean 128 laboratory flasks per cycle. It also has an EcoDry function, meaning the door opens automatically once the reprocessing programme has finished and the temperature in the wash cabinet has fallen below 70°C.
This helps items to dry more quickly by allowing any residual moisture to escape from the machine.
The special offer also covers the PG8593 laboratory glasswasher with DryPlus - an efficient hot air-drying system that provides the ideal solution for hollow-body instruments - and uses an H10 HEPA filter to remove any particles from the air.
Many new laboratories and scientific businesses initially rely on hand washing equipment to save money, but this can be a false economy as it is time-consuming, prevents members of the team from working on more important tasks, and poses the risk of injuries caused by broken glassware.
It can also lead to microscopic traces of materials, including chemicals, bacteria, microbes, food particles, grease, and detergent, being left behind on laboratory glassware. New labs might also find that using a lab glasswasher helps promote the longevity of expensive lab glassware through automated reprocessing versus handwashing. Glassware itself can represent a significant investment cost for new labs.
It is also important that new equipment is properly cleaned before use as unused glass is alkaline and must be treated with acid to make it neutral.