Members Login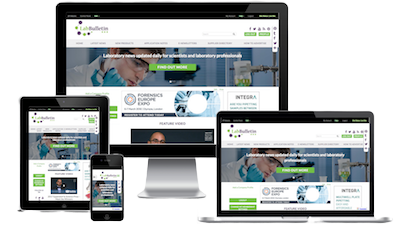 Monthly Newsletter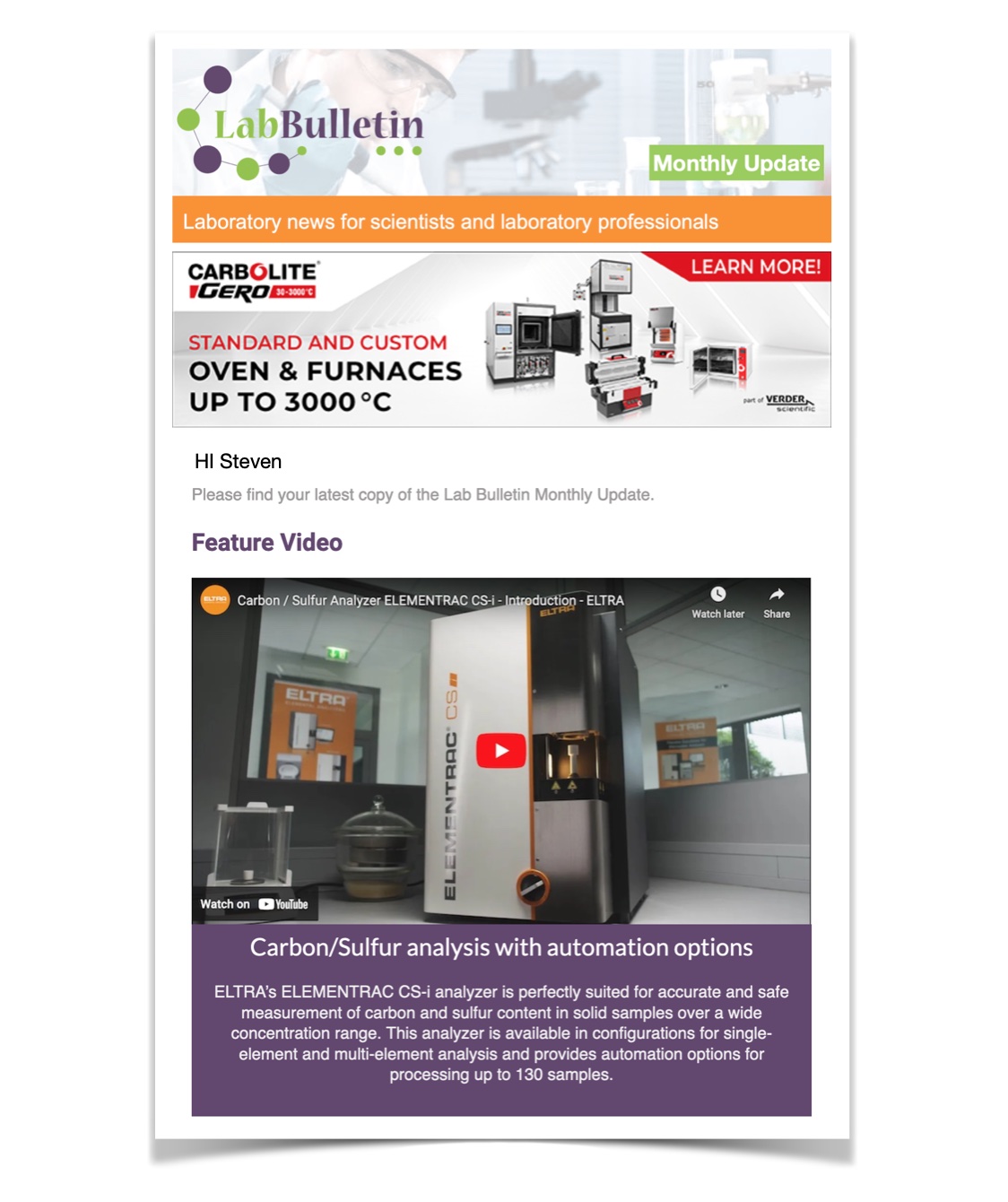 Channels
Special Offers & Promotions
Microscopy & Image Analysis
Laboratory Automation & IT Solutions

Avacta Group plc announces SARS-CoV-2 rapid antigen test update
publication date:
Nov 24, 2020
|
author/source:
Avacta Life Sciences

---
Avacta Group plc, the developer of innovative cancer therapies and diagnostics based on its proprietary Affimer® and pre|CISION™ platforms, is pleased to announce significant progress in the development of a highly scalable manufacturing process for a lateral flow SARS-CoV-2 antigen test being carried out with BBI Solutions, and that the lateral flow test has very good analytical sensitivity with laboratory samples.
Avacta is developing several coronavirus tests using Affimer binders that are highly specific to the SARS-CoV-2 virus spike protein.
The development of an Affimer-based lateral flow antigen test that can be manufactured at scale being carried out in partnership with BBI Solutions has made substantial progress. A highly scalable test device using readily available components and routine manufacturing processes has now been shown to have a sensitivity for coronavirus spike protein in laboratory samples better than 300 pg/ml which is in the range expected for spike protein in clinical samples.
In preparation for clinical validation of the lateral flow test Avacta is working on both saliva and anterior nasal swab samples. Anterior nasal swabs sample the easily accessible parts of the nose and are therefore painless and straightforward to administer, unlike nasopharyngeal swabs which are generally regarded as painful and unpleasant. Avacta and its partners will continue to develop both sampling methods in parallel in order to bring high performance COVID-19 tests to market quickly to suit a range of use cases.
The performance of the test with clinical samples will now be evaluated as a precursor to a much larger clinical study with COVID-19 patients of known viral load to determine the clinical sensitivity of the test. In parallel BBI Solutions is working to finalise and validate the manufacturing process so that the Group can carry out a full clinical validation on the final product to support the regulatory approval process.
Alastair Smith, Chief Executive Officer of Avacta Group, commented:
"I am delighted with the excellent progress that has been made with BBI Solutions in developing a scalable version of a lateral flow rapid SARS-CoV-2 antigen test with sensitivity in the expected clinical range for spike protein. BBI Solutions is an excellent development partner and I am particularly pleased at how well the teams are working together to shorten the timeline as much as possible without compromising quality.
In addition to the excellent progress made with the lateral flow antigen test we are also currently carrying out a clinical evaluation of the BAMS™ assay at several sites in the UK. We are in discussions with commercial partners to establish the route to market for a CE marked BAMS COVID-19 test that can be deployed in hospitals in the UK and Europe and we continue to make good progress towards establishing a commercial partner for the research ELISA. The diagnostic business unit has also made good progress on a number of other non-COVID-19 commercial opportunities and on putting in place an ISO13485 accredited quality system to support the future growth.
Furthermore, we remain on track to submit the UK regulatory application, or CTA, for AVA6000 pro-doxorubicin before the end of the year to allow first-in-human trials of the pre|CISION™ chemotherapy platform at several clinical trial sites in the UK early in 2021.
I will continue to update market on these programmes and other developments when key commercial and clinical milestones are met and I look forward to doing that in due course."
About Avacta Group plc.
Avacta is developing novel cancer immunotherapies combining its two proprietary platforms - Affimer® biotherapeutics and pre|CISION™ tumour targeted chemotherapy. With this approach, the Company aims to address the lack of a durable response to current immunotherapies experienced by most patients. The Company's therapeutics development activities are based in Cambridge, UK.
The Company benefits from near-term revenues generated from Affimer reagents for diagnostics, bioprocessing and research, through a separate business unit based in Wetherby, UK.
The Affimer platform is an alternative to antibodies derived from a small human protein. Despite their shortcomings, antibodies currently dominate markets worth in excess of $100 billion. Affimer technology has been designed to address many of these negative performance issues, principally: the time taken, and the reliance on an animal's immune response, to generate new antibodies; poor specificity in many cases; large size and cost.
Avacta's pre|CISION targeted chemotherapy platform, releases active chemotherapy only in the tumour, thereby limiting systemic exposure and damage to healthy tissues, and thereby improving the overall safety and therapeutic potential of these powerful anti-cancer treatments.
By combining these two platforms the Company is building a wholly owned pipeline of novel cancer therapies with the aim of creating effective treatments for all cancer patients including those who do not respond to existing immunotherapies. Avacta expects to take its first drug, a pre|CISION targeted form of the standard-of-care doxorubicin, into the clinic in early 2021.
Avacta has established drug development partnerships with pharma and biotech, including with Moderna Therapeutics Inc., a deal with LG Chem worth up to $400 million, a partnership with ADC Therapeutics to develop Affimer drug conjugates and has established a joint venture in South Korea with Daewoong Pharmaceutical focused on cell and gene therapies incorporating Affimer immune-modulators. Avacta actively seeks to license its proprietary platforms in a range of therapeutic areas.
Avacta diagnostics business unit works with partners world-wide to develop Affimer reagents for evaluation by those third parties with the objective of establishing royalty bearing license deals. The Company is also developing a small in-house pipeline of Affimer-based diagnostic assays for licensing.
---