Members Login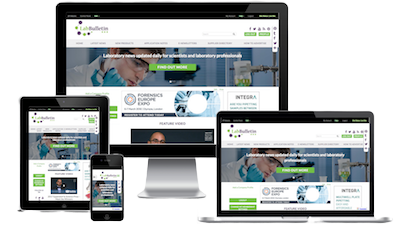 Monthly Newsletter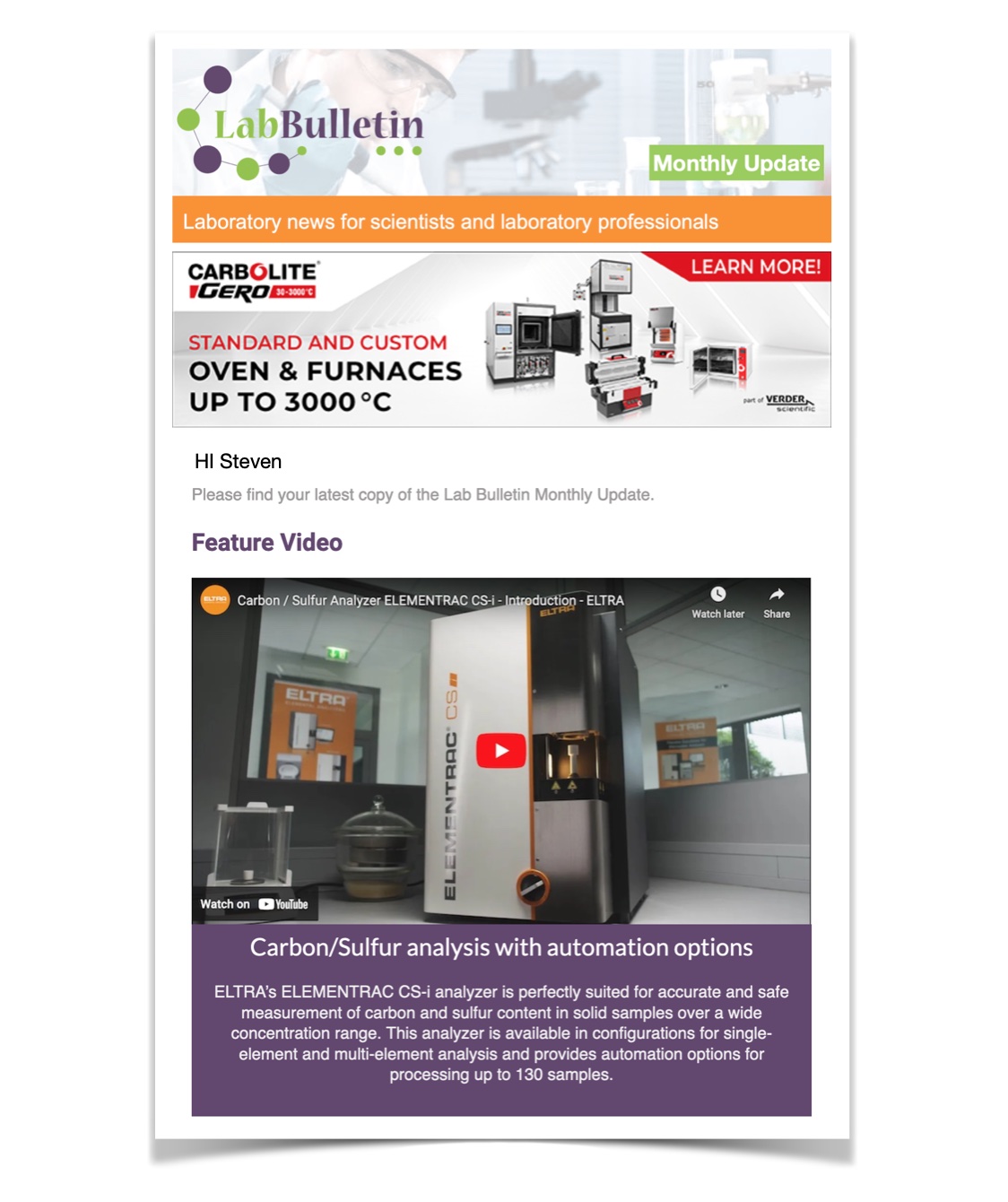 Channels
Special Offers & Promotions
Microscopy & Image Analysis
Laboratory Automation & IT Solutions

Avacta Group plc and Tufts University School of Medicine Collaborate to Develop Novel Class of Drug Conjugate
publication date:
Aug 16, 2018
|
author/source:
Avacta Life Sciences
Drug conjugate combines Avacta's Affimer technology with drug conjugates developed at Tufts
Avacta Group plc (AIM: AVCT), the developer of Affimer® biotherapeutics and reagents, is pleased to announce that it has agreed a co-development partnership with Bach BioSciences, a company commercialising the research of William Bachovchin, Professor of Developmental, Chemical and Molecular Biology at Tufts University School of Medicine, Boston. The collaboration will develop a new class of Affimer drug conjugate therapies with a novel mode of action that combines Avacta's Affimer technology with drug conjugates developed at Tufts.
In a ground-breaking co-invention with Tufts, the Company has devised a new class of drug conjugate. This selectively releases a potent drug in the tumour microenvironment (TME) without requiring cellular internalisation of the conjugate as is otherwise the case with traditional antibody-drug conjugates. Some of the novel and differentiating features of Avacta's Affimer-drug conjugate ("AfDC") platform include:
Affimers that target immune checkpoints such as PD-L1, which serves the dual purpose of localising the drug conjugate to the tumour, while also being immuno-oncologically active and functioning as immune checkpoint inhibitors; and
Incorporating a novel linker chemistry designed by Tufts to release, only in the tumour, the active forms of highly potent small molecule drugs that are activators of innate immunity. This thereby creates a highly localised inflammatory event that is synergistic with the Affimer checkpoint inhibitor.
Avacta and Tufts have jointly filed for broad patent protection for this inventive concept. The patent covers Affimers, and a wide range of other binders, against oncology, viral and inflammatory targets that are not internalised rapidly enough to be useful in traditional antibody-drug conjugates. It also covers a wide range of drugs to which the binders can be conjugated.
The drug development partnership that the Company is now initiating with Professor Bachovchin will develop the first example of this new class of drug conjugate based on the combination of Affimer PDL1 inhibitors and an I-DASH small molecule inhibitor, for which considerable clinical data has already been generated by the laboratory at Tufts. Avacta has exclusive rights to commercialise these novel drug conjugates.
---
Dr Alastair Smith, Chief Executive Officer of Avacta Group, commented:
"We are very excited indeed by this highly novel Affimer drug conjugate concept, the first example of which builds on our own PD-L1 programme and the world-class research of Professor Bachovchin at Tufts University School of Medicine, one of the top US medical schools and research institutes.

We believe that this new drug conjugate platform is transformational for the business. From our initial discussions with several large pharmaceutical companies, it is clear that there is significant interest and there is certainly the potential for partnering at an early stage once we have the appropriate supporting data from the collaboration with Professor Bachovchin.

Broad patent protection for this dual mode of action therapy would be extremely valuable because it could be applied to a wide range of cancers for which patient response to checkpoint inhibitors alone is not high.

The initial embodiment of the concept, which uses a PD-L1 Affimer, becomes Avacta's second major drug development programme alongside the PD-L1/LAG-3 bispecific blockade. This will maximise the value we deliver to shareholders from the investment in the PD-L1 programme since 2015 and we very much look forward to updating the market on the progress made in the coming months."
Dr Amrik Basran, Chief Scientific Officer of Avacta Group, added:
"Cancer immunotherapy can be an effective treatment strategy, but pharmaceutical companies' early enthusiasm has given way to the reality of limited patient responses that the industry is now trying to address.

In particular, while patients that do respond to current checkpoint inhibitors do so with significant and durable benefits, the unfortunate reality is that for most major tumours only about 20-30 percent of patients actually respond to the use of checkpoint inhibitors, leaving a substantial number of patients unable to realize the full therapeutic benefit.

Development of bispecifics, such as our PD-L1/LAG-3 programme, is one way to address this, but inducers of innate immune responses have also garnered considerable attention. In this new class of drug conjugate that we are developing with Professor Bachovchin, this innate immune response will be combined with check-point inhibition and we expect to see significant improvements in efficacy and safety.

The Affimer-drug conjugate circulates as a single molecule, in which the conjugated drug is inert, until it encounters enzymes selectively expressed in tumours, where the drug is released, and through its mechanism of action is designed to turn immunologically "cold" tumours "hot" and receptive to immunotherapy. It is our expectation that this will increase the percentage of responsive patients dramatically and, in doing so, it will make a meaningful difference to the lives of a great many cancer patients."
---
---