Members Login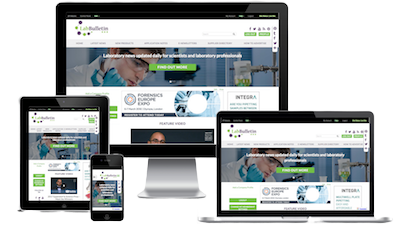 Monthly Newsletter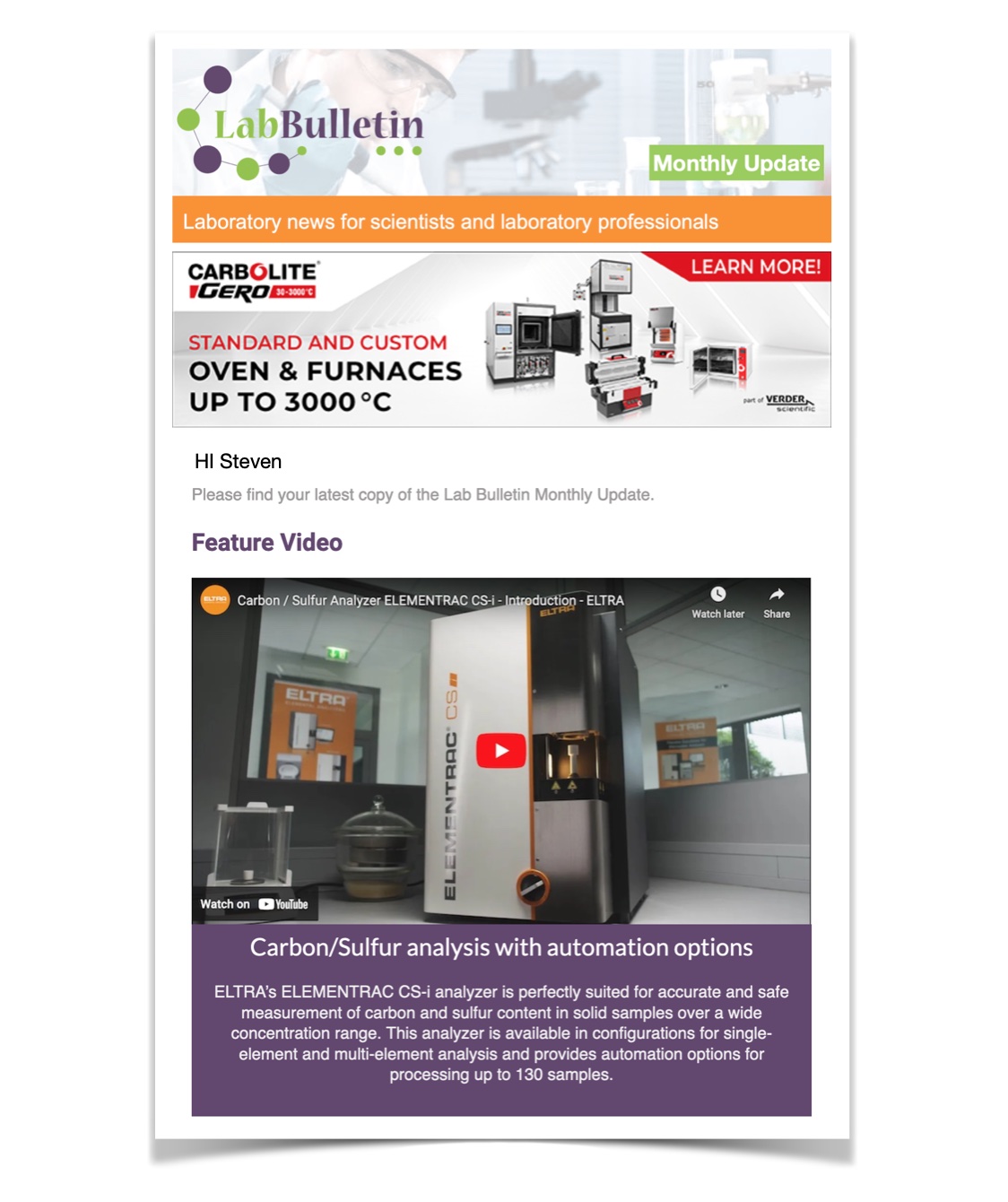 Channels
Special Offers & Promotions
Microscopy & Image Analysis
Laboratory Automation & IT Solutions

Avacta and Cytiva collaborating on COVID-19 rapid test
publication date:
May 5, 2020
|
author/source:
Avacta Life Sciences

---
Partnership to develop and manufacture a rapid test for the COVID-19 coronavirus infection for population screening
Avacta Group plc (AIM: AVCT), the developer of Affimer® biotherapeutics and reagents, is pleased to announce that it has entered into a collaboration with Cytiva, formerly known as GE Healthcare Life Sciences. The companies will develop and manufacture an Affimer-based point-of-care rapid test intended for screening of large populations to diagnose the COVID-19 coronavirus infection.

The World Health Organisation recently highlighted the need for the development of rapid tests to quickly diagnose COVID-19 at point-of-care to assist in limiting and tracking infections. Existing tests are not suitable for screening large numbers of people for the infection as they are laboratory based and it can take up to several days to get the results.

Avacta is already generating Affimer reagents that detect the COVID-19 virus and together with Cytiva will develop and manufacture a test capable of diagnosing the infection in minutes using a respiratory sample such as saliva. Cytiva will transfer this diagnostic assay onto its proprietary point-of-care test strip platform and both companies will work together to complete analytical and clinical validation of the test as quickly as possible.

Avacta will own the intellectual property relating to the COVID-19 Affimer-reagents and will retain all the commercial rights to future products. Further commercial details have not been disclosed.

Dr Alastair Smith, Chief Executive Officer of Avacta Group, commented: "I am delighted that we have established this collaboration with Cytiva to develop, manufacture and commercialise a rapid test for COVID-19 infection. Importantly the test will indicate if a person has the virus now, whether they are showing symptoms or not, and will do so in minutes, in-situ with no need for laboratory equipment.

Unfortunately, many millions of people around the world will ultimately become infected and it is likely to be an annual occurrence. There is a clear and urgent need for a test that can be carried out quickly in the community to limit the spread of the virus and track its progress.

We have demonstrated before in the case of the Zika virus that the Affimer platform can very quickly provide highly specific reagents in response to an outbreak of an infectious disease. Our partnership with Cytiva means that we now have a global technology partner for a COVID-19 diagnostic which is essential if a practical and commercial solution is to be provided to governments and healthcare providers around the world promptly.

Hundreds of millions of tests will be needed for population screening and we will be working hard to deliver an Affimer based solution on Cytiva's platform, and potentially on the platforms of other partners with whom we are in active discussion, as soon as possible. We are aiming to have developed Affimer reagents for a COVID-19 test by the end of May that can be transferred to Cytiva and potentially to other global diagnostic manufacturers to implement in a test strip".

Klaus Hochleitner, Global Lead, Technology Product Specialist at Cytiva, commented: "There is an urgent unmet need for rapid tests to screen large numbers of people for COVID-19. Affimers are tools that can be designed quickly and very specifically for specific epitopes. We will support Avacta with technology transfer and usability to ensure the test is ready at the earliest point for use in the field."
About Avacta Group plc
Avacta is developing novel cancer immunotherapies combining its two proprietary platforms - Affimer® biotherapeutics and pre|CISION™ tumour targeted chemotherapy. With this approach, the Company aims to address the lack of a durable response to current immunotherapies experienced by most patients. The Company's therapeutics development activities are based in Cambridge, UK.

The Company benefits from near-term revenues generated from Affimer reagents for diagnostics, bioprocessing and research, through a separate business unit based in Wetherby, UK.

The Affimer platform is an alternative to antibodies derived from a small human protein. Despite their shortcomings, antibodies currently dominate markets worth in excess of $100bn. Affimer technology has been designed to address many of these negative performance issues, principally: the time taken, and the reliance on an animal's immune response, to generate new antibodies; poor specificity in many cases; large size and cost.

Avacta's pre|CISION targeted chemotherapy platform, releases active chemotherapy only in the tumour, thereby limiting systemic exposure and damage to healthy tissues, and thereby improving the overall safety and therapeutic potential of these powerful anti-cancer treatments.

By combining these two platforms the Company is building a wholly owned pipeline of novel cancer therapies with the aim of creating effective treatments for all cancer patients including those who do not respond to existing immunotherapies. Avacta expects to take its first drug, a pre|CISION targeted form of the standard-of-care Doxorubicin, into the clinic in the middle of 2020.

Avacta has established drug development partnerships with pharma and biotech, including with Moderna Therapeutics Inc., a deal with LG Chem worth up to $310m, a partnership with ADC Therapeutics to develop Affimer drug conjugates and has established a joint venture in South Korea with Daewoong Pharmaceutical focused on cell and gene therapies incorporating Affimer immune-modulators. Avacta actively seeks to license its proprietary platforms in a range of therapeutic areas.

Avacta diagnostics business unit works with partners world-wide to develop Affimers for evaluation by those third parties with the objective of establishing royalty bearing license deals. The Company is also developing a small in-house pipeline of Affimer-based diagnostic assays for licensing.

About Cytiva
Cytiva, formerly known as GE Healthcare Life Sciences, is a global provider of technologies and services that help advance and accelerate the development and manufacture of therapeutics. GE Healthcare Life Sciences was acquired by the Danaher Corporation and renamed Cytiva in March 2020. Cytiva has nearly 7,000 employees and operations in 40 countries.
---