Members Login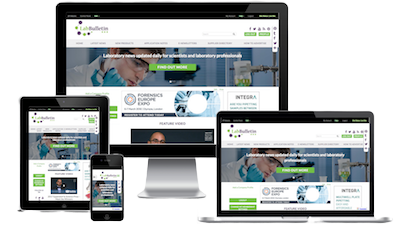 Monthly Newsletter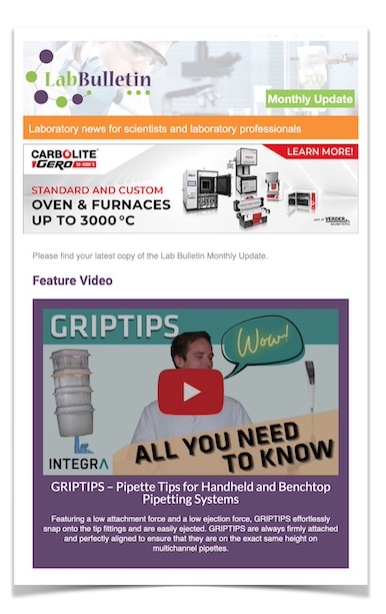 Special Offers and Promotions
Microscopy | Image Analysis
IT Solutions and Laboratory Automation
Avacta announces SARS-CoV-2 rapid antigen test clinical collaboration
publication date:
Aug 13, 2020
|
author/source:
Avacta Life Sciences

---
Avacta and Liverpool School of Tropical Medicine collaborate to clinically validate saliva-based rapid coronavirus test being developed with Cytiva
Avacta Group plc, the developer of Affimer® biotherapeutics and reagents, is pleased to announce that it has entered into a collaboration with the Liverpool School of Tropical Medicine ("LSTM") to clinically validate the rapid, saliva-based coronavirus antigen test that Avacta is developing with Cytiva.

LSTM has been at the forefront of research into infectious, debilitating and disabling diseases since 1898 and was the first institution in the world dedicated to research and teaching in tropical medicine. It has a research portfolio of around £320 million and projects and partnerships in more than 70 countries.

Under the terms of the collaboration, LSTM will carry out the clinical validation of the Avacta COVID-19 antigen rapid saliva test in their category 3 laboratories on patient samples. In addition to working with the UK government's CONDOR programme to provide Avacta with access to patient samples in the UK, the partnership with LSTM also provides the opportunity to access patient samples in Africa and South America. The higher prevalence of the disease in those regions means that samples for prospective clinical validation studies are more readily available which, if necessary, could be used to speed up the validation process.

Clinical validation is the process of evaluating the performance of a diagnostic test using real patient samples. Clinical validation generates the sensitivity and specificity performance parameters which are most often used to define the performance of a diagnostic test.

LSTM is currently evaluating the performance of prototype lateral flow tests provided by Cytiva alongside Avacta's ELISA laboratory test using SARS-CoV-2 coronavirus samples, as a precursor to full clinical validation studies.

Dr. Alastair Smith, Chief Executive of Avacta Group, commented: "I am delighted to have established this collaboration with the Liverpool School of Tropical Medicine. It is an important partnership which provides Avacta with access to patient samples both in the UK and abroad, where the incidence of the disease is currently much higher, to ensure prompt access to a sufficient number of samples for clinical validation.

We have been working with the Liverpool School of Tropical Medicine for some time to define the target performance specifications of the saliva-based rapid test and their insight has been tremendously helpful in this regard.

I look forward to updating the market on further progress in due course."

Dr Lisa Baldwin, Business Development Manager, LSTM commented: "The partnership between Avacta and LSTM exemplifies the role of the LSTM in translational work to advance products to market and we are pleased to be working with Avacta on this coronavirus antigen test."
About Avacta Group plc
Avacta is developing novel cancer immunotherapies combining its two proprietary platforms - Affimer® biotherapeutics and pre|CISION™ tumour targeted chemotherapy. With this approach, the Company aims to address the lack of a durable response to current immunotherapies experienced by most patients. The Company's therapeutics development activities are based in Cambridge, UK.

The Company benefits from near-term revenues generated from Affimer reagents for diagnostics, bioprocessing and research, through a separate business unit based in Wetherby, UK.

The Affimer platform is an alternative to antibodies derived from a small human protein. Despite their shortcomings, antibodies currently dominate markets worth in excess of $100bn. Affimer technology has been designed to address many of these negative performance issues, principally: the time taken, and the reliance on an animal's immune response, to generate new antibodies; poor specificity in many cases; large size and cost.

Avacta's pre|CISION targeted chemotherapy platform, releases active chemotherapy only in the tumour, thereby limiting systemic exposure and damage to healthy tissues, and thereby improving the overall safety and therapeutic potential of these powerful anti-cancer treatments.

By combining these two platforms the Company is building a wholly owned pipeline of novel cancer therapies with the aim of creating effective treatments for all cancer patients including those who do not respond to existing immunotherapies. Avacta expects to take its first drug, a pre|CISION targeted form of the standard-of-care Doxorubicin, into the clinic later in 2020 or early 2021.

Avacta has established drug development partnerships with pharma and biotech, including with Moderna Therapeutics Inc., a deal with LG Chem worth up to $310m, a partnership with ADC Therapeutics to develop Affimer drug conjugates and has established a joint venture in South Korea with Daewoong Pharmaceutical focused on cell and gene therapies incorporating Affimer immune-modulators. Avacta actively seeks to license its proprietary platforms in a range of therapeutic areas.

Avacta diagnostics business unit works with partners world-wide to develop Affimers for evaluation by those third parties with the objective of establishing royalty bearing license deals. The Company is also developing a small in-house pipeline of Affimer-based diagnostic assays for licensing.
---