Members Login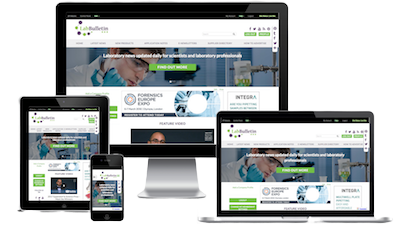 Monthly Newsletter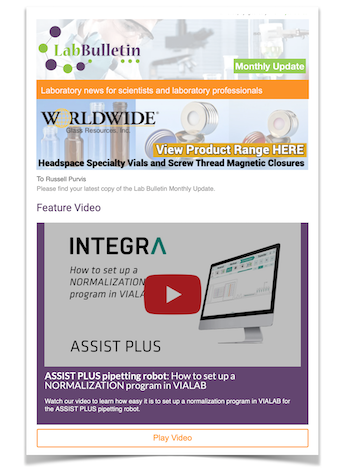 Special Offers and Promotions
Microscopy | Image Analysis
ZEISS hosts 5th Annual Light Sheet Fluorescence Microscopy Workshop

International scientists exchange ideas on developing this technology
Over forty international scientists gathered for the 5th Annual Light Sheet Fluorescence Microscopy Workshop in September in Thornwood, New York. The meeting was held at the U.S. headquarters of Carl Zeiss Microscopy, LLC. Researchers presented data and shared ideas regarding instrument development, standards, applications and specific applications of light sheet fluorescence microscopy (LSFM) and related technologies to various biological model organisms such as zebrafish, drosophila, mouse and others.
The LSFM community was formed in 2009 by the bioscientists Pavel Tomancak, Emmanuel G. Reynaud and Peter Santi as a forum for developers and early adopter users of light sheet fluorescence microscopy. This technology combines optical sectioning with Multiview imaging to observe tissues and living organisms with impressive resolution. LSFM minimizes the illumination light dose on the specimen by selectively irradiating only the observed area and thereby virtually eliminates both phototoxicity and photobleaching compared to other optical sectioning techniques, such as laser scanning confocal. This makes light sheet fluorescence microscopy the most gentle fluorescence imaging tool for living specimen and enables long term imaging of, e.g., entire, developing embryos of, for example, drosophila or zebrafish embryos. The ability to collect three dimensional images of such large samples extremely quickly provides new insights in the dynamics of developmental processes and increases research productivity.
ZEISS has supported this user group since its first meeting in Dresden, Germany and has continued to support and participate in this meeting over the last five years. Collaboration with many key users of this group including Jan Huisken, Ernst Stelzer, Stephan Preibisch, the organizers mentioned above and others has contributed to the commercialization of the first light sheet microscope for live cell imaging, Lightsheet Z.1 by ZEISS, which was launched in October 2012.
"The discussions with the LSFM community and the feedback we got from tests and interviews with home builders and advanced users of LSFM were key for our development. This ensured that the product is optimized for the key applications while at the same time being flexible and easy to use" said Olaf Selchow, Product Manager for Light Sheet Fluorescence Microscopy at ZEISS.
Early adopters of ZEISS Lightsheet Z.1 who participated in this meeting presented data acquired with this system and were able to directly compare their results with home built systems. All participants were able to see and test Lightsheet Z.1 during and after the meeting.
"I was really impressed with Lightsheet Z.1. ZEISS has taken the best features of the various light sheet instruments built in physics laboratories and developed a machine that will allow biologists to take LSFM images without having to hire a full-time post-doc to maintain it", said Jim Swoger, Staff Scientist at the Centre for Genomic Regulation (CRG) in Barcelona, Spain, one of the attendants at the meeting in Thornwood.
ZEISS will have Lightsheet Z.1 on exhibit at the upcoming meetings for the Society for Neuroscience in November 2013 in San Diego, the American Society for Cell Biology in December 2013 in New Orleans, the 55th Annual Drosophila Research Conference in March 2014 in San Diego, and the 11th International Conference on Zebrafish Development and Genetics in June 2014 in Madison.
---
---
---
---