Members Login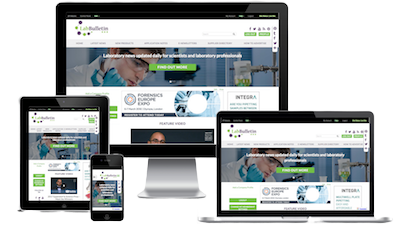 Monthly Newsletter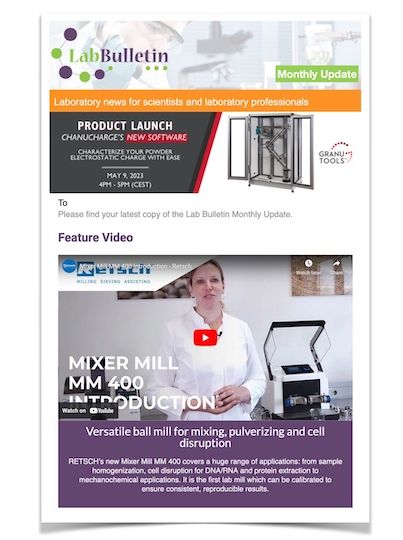 Microscopy | Image Analysis
IT Solutions and Laboratory Automation
Top journal announces highlighted "hot paper" on AFM-IR research by Anasys scientific advisor, Alexandre Dazzi, and co-workers from the Université de Paris-Sud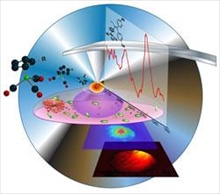 Anasys Instruments is pleased to report the publication and highlighting of a "hot paper" from a group of leading French scientists in the leading scientific journal, Angewandte Chemie. The paper address a molecular mapping challenge using the exciting technique of AFM-IR, the combination of an atomic force microscope (AFM) and IR spectroscopy.
The mapping of molecules inside cells is a contemporary challenge that requires both high sensitivity and sub-micron resolution. IR-spectroscopy is valuable for chemical imaging. In the case of vibrational excitation in the IR, no photobleaching is induced in contrast to what is observed with organic fluorophores in the visible or UV range. The diffraction limit restricts optical resolution in the IR to over 5 μm. The paper describes how this challenge was overcome using thermal rather than optical detection.
The AFM-IR technique was developed by Dr. Alexandre Dazzi at the University of Paris-Sud. It uses an AFM-tip in contact mode with an object as the IR absorbance detector. This breakthrough technique made it possible for this consortium of chemists, physicists and cell biologists to localize a rhenium-carbonyl complex inside cells after a 1h-incubation at 10 μL. They have also localized the nucleus using its own IR-signature without any trackers and shown that the molecule is localized inside the nucleus.
Dr. Dazzi's research has been at the core of the Anasys nanoIR system. Potential nanoIR application areas include polymer blends, multilayer films and laminates, organic defect analysis, tissue morphology and histology, subcellular spectroscopy, and organic photovoltaics. For further details, please see the application notes at the
Anasys website
Reference:
Subcellular Imaging in the mid-IR of a Metal-Carbonyl Moiety using Photothermal Induced Resonance
, Clotilde Policar, Jenny-Birgitta Waern, Marie-Aude Plamont, Sylvain Clède, Céline Mayet, Rui Prazeres, Jaan-Michel Ortega, Anne Vessières, Alexandre Dazzi,
Angew. Chemie, Int. Ed., 2011
, 860.