Members Login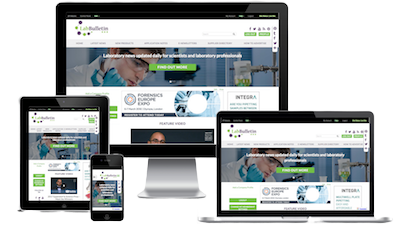 Monthly Newsletter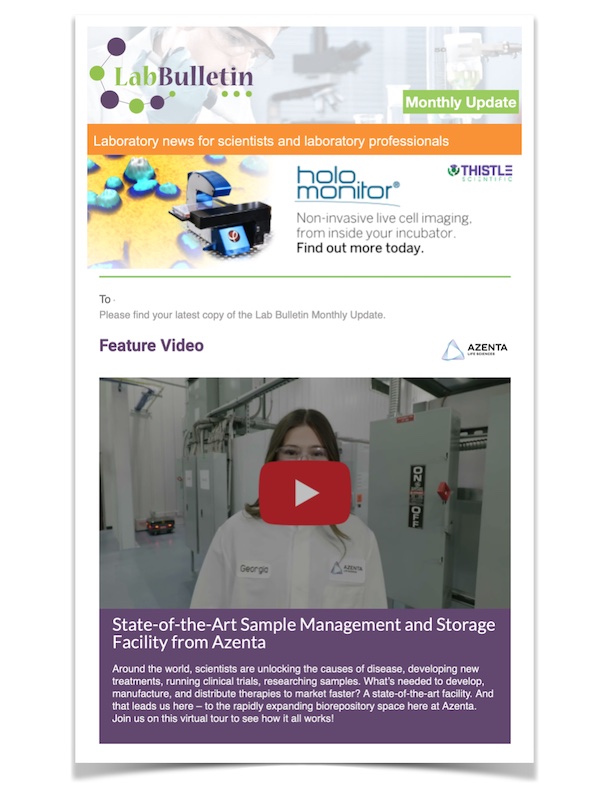 Microscopy | Image Analysis
IT Solutions and Laboratory Automation
Thermo Fisher Scientific to Showcase Unique Ability to Assess Sepsis Risk with Clinical Biomarker B.R.A.H.M.S Procalcitonin at SCCM 2011

Thermo Fisher Scientific Inc., the world leader in serving science, today announced that it will showcase its clinical assay for Procalcitonin (PCT), which aids in the risk assessment of critically ill patients with sepsis, at the Society of Critical Care Medicine (SCCM) 40th Critical Care Conference 2011. PCT is a protein biomarker that can be detected in human serum and plasma in cases of severe sepsis and septic shock. The Thermo Scientific B.R.A.H.M.S PCT assay enables rapid and accurate risk assessment of the condition, which is of particular benefit to intensive care units in hospitals. The company will showcase the B.R.A.H.M.S PCT biomarker assay at Thermo Scientific booth 432 during SCCM 2011, Jan 15-19, in San Diego.
Sepsis is characterized by a whole-body inflammatory state due to a systemic infection. In the U.S., incidence of sepsis is rising at an estimated 1.5 percent annually and mortality rates range from 25 percent to nearly 50 percent. Research published in Critical Care Medicine (Kumar et al. Critical Care Medicine. 34(6):1589-1596, June 2006) showed that each hour of delay in therapy can decrease survival by 7.6 percent. PCT is a protein that can be used as a marker for sepsis caused by severe bacterial infections. Unlike other sepsis biomarkers, it can be elevated much earlier in the condition. Blood samples can be prepared and analyzed in just 19 minutes and patient results delivered one hour from taking the blood sample. In addition, levels of PCT in the human body correlate to the severity of the infection, enabling a more accurate and detailed assessment. The PCT assay is already established in Europe, particularly Germany, France and Switzerland, where it has been used for risk assessment of sepsis in patients for more than ten years. In the U.S., PCT received 510(k) clearance by the Food and Drug Administration (FDA) in April 2008.
A key challenge in assessing the risk of progression to severe sepsis or septic shock is that many patients who exhibit symptoms of systemic inflammatory response syndrome (SIRS) may be suffering from another condition unrelated to bacterial sepsis. Symptoms such as hyperthermia, tachycardia and tachypnea can be found in many disease states, making it difficult to differentiate between these conditions and bacterial sepsis. According to a meta analysis of studies conducted by B. Mueller et al. Crit. Care Med. 2000; 28(4): 977-983, and Harbarth S. et al., Am. J Resp. Crit. Care Med. 2001; 164: 396-402, the PCT biomarker assay made a significant contribution to clinical risk assessment in sepsis in critically ill patients when admitted to the ICU. At a decision making point of 2 ng/ml, PCT displayed a sensitivity of 99 percent and a specificity of 77 percent in differentiating patients on their first day of ICU admission with SIRS and sepsis from those with severe sepsis and septic shock. One of the main benefits of PCT is that it is specific to severe bacterial infections, and does not rise in cases of viral infection. Therefore, application of PCT in Europe and the rest of the world has also been shown to accurately predict the absence of the condition early in the diagnosis stage, reducing costs and unnecessary antibiotic use.
Andy Thomson, president of Thermo Fisher Scientific's Clinical Diagnostics business, comments: "PCT has proven an effective tool for sepsis in Europe and is expected to become standard in the U.S. as the industry learns more about its unique capabilities. Thermo Fisher acquired B.R.A.H.M.S in 2009 particularly for the company's patented ability to use the PCT biomarker as an effective tool for identifying bacterial infection in sepsis. This acquisition has allowed Thermo Fisher to extend its laboratory solutions to include point-of-care solutions. The PCT biomarker aids in the risk assessment of critically ill patients with sepsis, and this can help clinicians make safer and more efficient treatment decisions."
During the SCCM 40th Critical Care Conference, guest speakers will be present in the Thermo Scientific booth, discussing PCT in further detail and highlighting the use of Procalcitonin in the sepsis setting.
For more information about the Thermo Scientific B.R.A.H.M.S PCT biomarker, please visit Thermo Scientific booth 432 at the SCCM 40
th
Critical Care Conference. Alternatively, visit
www.thermoscientific.com/pct
, call (800) 232-3342 or e-mail
dana.connors@thermoscientific.com
.