Members Login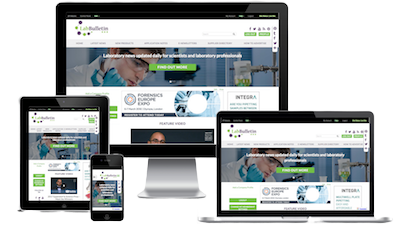 Monthly Newsletter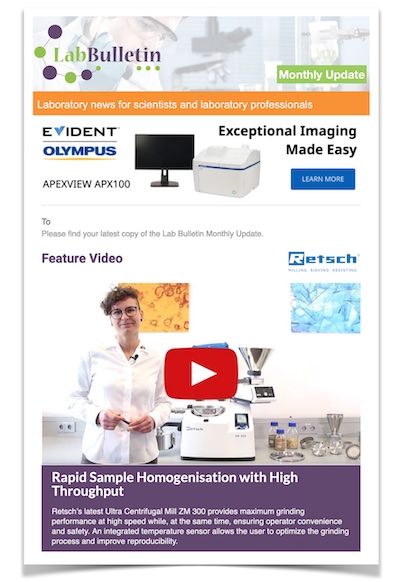 Special Offers and Promotions
Microscopy | Image Analysis
Dr Eric Gluck, Swedish Covenant Hospital Professor of Medicine, to Highlight Benefits of Thermo Scientific B.R.A.H.M.S Procalcitonin Assay in Identifying Sepsis in Critically Ill Patients via Scientific Presentation at SCCM 2011

Thermo Fisher Scientific Inc., the world leader in serving science, today announced that Dr Eric Gluck will host a scientific presentation highlighting the benefits of the Thermo Scientific B.R.A.H.M.S procalcitonin (PCT) assay at the Society of Critical Care Medicine (SCCM) 40th Critical Care Conference 2011. Dr. Eric Gluck is an early adopter of procalcitonin and will provide insight into the benefits of using the protein as a biomarker for sepsis and its utility in the intensive care unit at Swedish Covenant Hospital to assist in identifying sepsis in critically ill patients.
PCT is a protein biomarker that can be detected in human serum and plasma. The Thermo Scientific B.R.A.H.M.S PCT biomarker assay enables rapid and accurate risk assessment for progression to severe sepsis and septic shock, which is of particular benefit to intensive care units in hospitals. The seminar will be presented by Dr. Eric H. Gluck, MD, JD, Director of Critical Care Services, Swedish Covenant Hospital Professor of Medicine, Finch University of Health Sciences/Chicago Medical School at the Thermo Scientific booth 432 on Monday 17th January at 10am, 12 noon and 2pm Pacific Time.
Sepsis is characterized by a whole-body inflammatory state due to systematic infection, which can result in organ failure and death. PCT is a protein that can be used as a marker for sepsis allowing for identification and risk assessment. Unlike other sepsis biomarkers, the B.R.A.H.M.S PCT biomarker assay has been shown to accurately predict the absence of the condition early in the diagnosis stage, reducing costs and unnecessary antibiotic use. Test implementation is efficient and practical, blood samples can be prepared and analyzed in just 19 minutes and patient results delivered one hour from taking the blood sample. In addition, levels of PCT in the human body correlate to the severity of the infection, enabling a more accurate and detailed assessment.
Dr. Gluck comments: "The Thermo Scientific B.R.A.H.M.S PCT assay has proven an effective tool for identifying and assessing sepsis in critically ill patients at the Swedish Covenant Hospital. We are extremely pleased with the sensitivity and specificity of the PCT biomarker and it has allowed us to make safer and more efficient treatment decisions, avoiding the prescription of unnecessary antibiotics, which may result in further infection."
Further to the presentation, Thermo Fisher Scientific will showcase the B.R.A.H.M.S PCT biomarker assay at the Thermo Scientific booth 432 during SCCM 2011, January 15-19, San Diego.
For more information about the Thermo Scientific B.R.A.H.M.S PCT biomarker, please visit the Thermo Scientific booth 432 at the SCCM 40
th
Critical Care Conference, January 15-19 2011, San Diego. Alternatively, visit
www.thermoscientific.com/pct
, call (800) 232-3342 or e-mail
dana.connors@thermoscientific.com
.