Members Login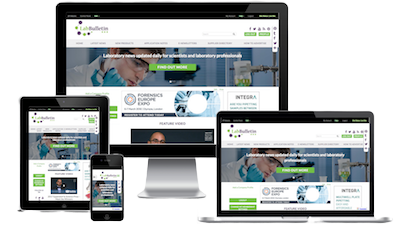 Monthly Newsletter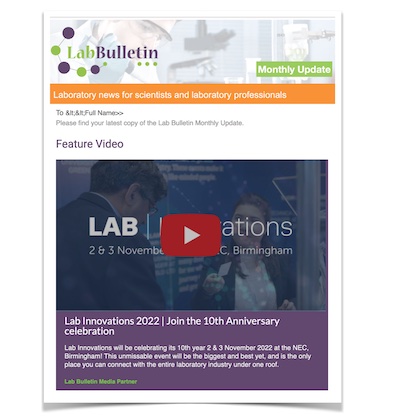 Special Offers and Promotions
Microscopy | Image Analysis
Ready-to-Use Mass Spectrometric Kit Simplifies Insulin Bioanalysis Workflows
publication date:
Jul 3, 2017
|
author/source:
Thermo Fisher Scientific
Thermo Scientific InsuQuant Mass Spectrometric Immunoassay Kit provides an innovative solution for highly sensitive pre-analytical protein purification

Scientists across the biopharmaceutical, clinical research and sports anti-doping industries can now simplify their insulin bioanalysis workflow using a new hybrid LC-MS consumables kit.
The new, ready-to-use Thermo Scientific InsuQuant Mass Spectrometric Immunoassay Kit incorporates all necessary reagents and consumables needed in the pre-analytical stage of the LC-MS workflow in a convenient, easy-to-use platform. Developed with efficiency in mind, the kit is designed to eliminate the need for researchers to make buffers and match reagents, thus saving resources and reducing the risk of human errors in complex protocols, which can be costly and impact productivity.
"Current protein purification methodologies require researchers to source their own reagents and buffers, which can result in complex, lengthy procedures that leave more room for error and inconsistencies during downstream analysis," said Sam Bonfig, product manager for affinity consumables products, Thermo Fisher Scientific. "Our goal is to simplify our customers' workflows, and our new kit does just that by providing an out-of-the-box solution containing insulin standards, elution solvents, an LC column, and all other components needed to run the pre-analytical affinity capture of insulin."
Utilizing proprietary microcolumn technology, the InsuQuant Mass Spectrometric Kit enables advanced detection of endogenous insulin and its exogenous analogues in the tip of a pipette, while also reducing background and improving reproducibility. Offering versatility across an extensive range of throughput applications, the new kit is fully compatible with both the Thermo Scientific Versette automated liquid handler and the Finnpipette Novus i multichannel electronic pipette. Following sample preparation with the InsuQuant Mass Spectrometric Kit, users can achieve accurate, precise and sensitive separation on the Thermo Scientific Vanquish Flex Quaternary UHPLC system, and perform quantification of complex insulin analogues using the Thermo Scientific Q Exactive Hybrid Quadrupole-Orbitrap mass spectrometer.
The mass spectrometric immunoassay (MSIA) methodology has demonstrated pg/mL levels of detection while yielding simultaneous qualitative and quantitative data from complex biological matrices, making it well suited for use with plasma.
The kit will be on display at the annual American Society of Mass Spectrometry (ASMS) Conference from June 4-8 in the Thermo Fisher Hospitality Suite, White River Ballroom F, at the JW Marriott in Indianapolis, Indiana.
---
more about thermo fisher scientific
---
more news from thermo fisher scientific
---