Members Login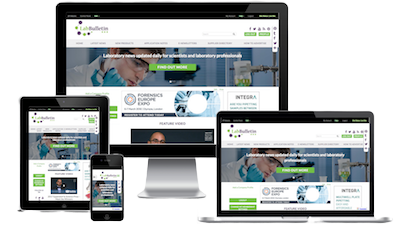 Monthly Newsletter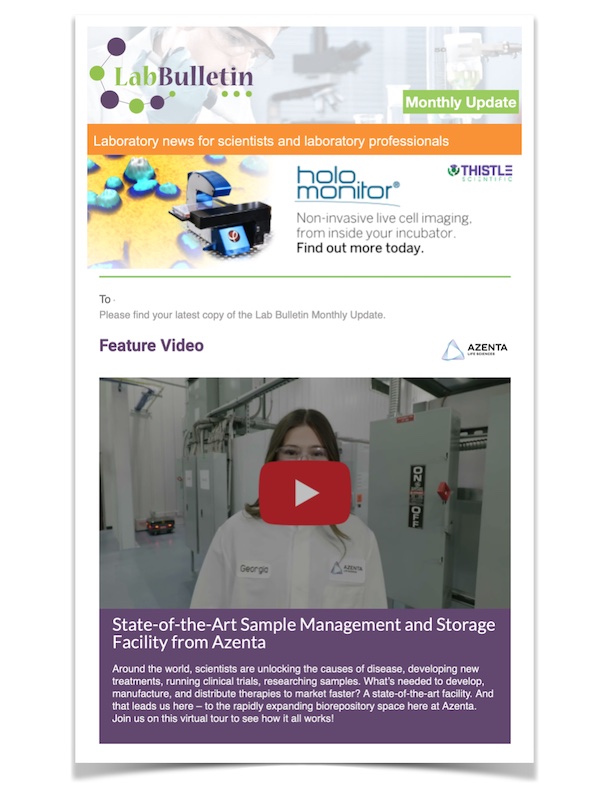 Microscopy | Image Analysis
IT Solutions and Laboratory Automation
New Mass Spectrometer Platform Offers Greater Quantitative Sensitivity, Speed and Reproducibility
publication date:
Jul 12, 2017
|
author/source:
Thermo Fisher Scientific
New Q Exactive HF-X Orbitrap mass spectrometer enables scientists to advance disease research and drug discovery

Scientists studying complex protein samples can now take advantage of a new high-performing Orbitrap mass spectrometer designed to quickly and consistently produce superior data quality for challenging workflows across life science research and biopharma applications. The Thermo Scientific Q Exactive HF-X Hybrid Quadrupole Orbitrap mass spectrometer sets new standards for depth of analysis, quantitative accuracy and reproducibility, enabling scientists to advance disease research and drug discovery.
The Q Exactive HF-X mass spectrometer aims to provide sensitive, accurate and reproducible analyses of highly complex samples for various aspects of translational research and biopharma applications. This includes comprehensive proteome profiling and quantitation, biomarker discovery and verification, and full characterization of complex biotherapeutics.
For R&D scientists, the Q Exactive HF-X instrument delivers extremely fast and accurate mass analysis, plus two-to-three-fold sensitivity improvements, delivering the same number of protein identifications in half of the time required for previous models. For biopharma scientists, the Q Exactive HF-X instrument provides up to eight times better signal to noise ratio for native, intact monoclonal antibody mass determination, glycoprofiling and purity checks.
"The study of biomolecules for potential use as disease markers, drug targets and therapeutic agents requires the analysis of highly complex samples," said Ken Miller, vice president, omics marketing, chromatography and mass spectrometry, Thermo Fisher. "Scientists demand depth of analysis, data quality and analytical precision without sacrificing robustness or speed. The new Q Exactive HF-X platform includes technical advances meant to deliver significant performance improvements, making it the new flagship of the Q Exactive mass spectrometer product family."
Dr. Jesper Olsen, associate professor and deputy center director of the Novo Nordisk Foundation and Center for Protein Research at the University of Copenhagen, has been an early tester of the Q Exactive HF-X for protein research. "Our team has been applying proteomics technology to systems-wide analyses of dynamic post-translational modifications that regulate cell signal transduction pathways," said Olsen. "Using the Q Exactive HF-X Hybrid, we have managed to identify 1,100 unique peptides per minute, which is a new world record."
Thermo Fisher will showcase the new Q Exactive HF-X spectrometer as part of a workflow that includes advanced instrumentation, columns and software to support customers from sample to knowledge. The workflow includes: theThermo Scientific UltiMate 3000 RSLCnano system, designed for nano, capillary and micro-flow applications requiring high-sensitivity and throughput; the Thermo Scientific EASY-Spray PepMap 15cm x 150mm Capillary column, designed for robust and reliable separations; Biognosys Spectronaut Pulsar software, now compatible with the Q Exactive HF-X instrument as well as previous Orbitrap instruments, intended toallow researchers to conduct data-independent analysis using MS1 quantitation for reproducible and accurate quantitation of thousands of proteins in a single run; and Thermo Scientific Proteome Discoverer 2.2 software meant for label-free quantitation, which offers reproducibility across experiments and extensive identification and quantification of proteins.
---
more about thermo fisher scientific
---
more news from thermo fisher scientific
---
&n