Members Login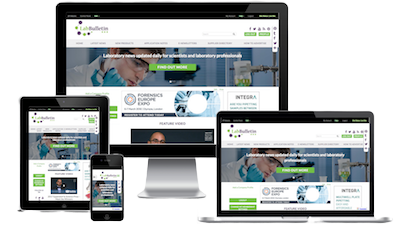 Monthly Newsletter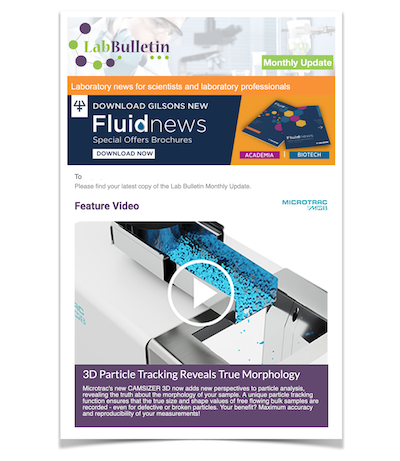 Microscopy | Image Analysis
IT Solutions and Laboratory Automation
Thermo Fisher Scientific Introduces New High-Field Orbitrap Mass Spectrometer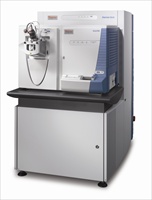 Thermo Fisher Scientific Inc., the world leader in serving science has introduced a new milestone in Orbitrap
TM
technology, the Thermo Scientific
Orbitrap Elite
. The Orbitrap Elite
TM
hybrid mass spectrometer integrates Thermo Scientific's faster, more sensitive ion trap - the Thermo Scientific Velos Pro - with the company's new high-field Orbitrap and advanced signal processing technologies. The system offers outstanding resolving power of 240,000, previously available only on Fourier transform ion cyclotron resonance (FTICR) mass spectrometers, as well as a range of fragmentation techniques, helping customers explore and address the most complex challenges in proteomics, metabolomics, lipidomics
and metabolism applications.
"Thermo Scientific Orbitrap technology is the recognized standard for accurate mass and high-resolution measurement," said Thomas Moehring, product manager, Thermo Fisher Scientific. "With the introduction of the high-field Orbitrap and advanced signal processing technology, we created a new standard in ultrahigh resolution and accurate mass for laboratories performing comprehensive proteomics and metabolism studies."
The Orbitrap Elite embodies multiple advanced technologies including its mass analyzer geometry, unique signal processing, new ion-transfer optics that improve ion beam transmission into the Orbitrap mass analyzer and a new image current pre-amplifier. These capabilities are coupled with new Velos Pro
TM
ion trap technology - linear detection electronics, fast scanning and neutral-blocking front-end ion optics - to enhance overall system quantitative performance, speed and uptime. The sum of these unique innovations offers:
Maximum resolving power of greater than 240,000 FWHM at m/z 400
An amazing four-fold increase in scan speed for increased precision and confidence in quantitative results, and enhanced compatibility with UHPLC.
More high-quality, higher-energy collisional induced dissociation (HCD) spectra and FTMSn spectral fragmentation trees for confident structural elucidation.
Exceptional sensitivity for the detection of very low abundance proteins, peptides and metabolites.

New possibilities for comprehensive proteomics
For top-down protein characterization, the very high resolution and sensitivity of the Orbitrap Elite enables laboratories to improve the determination of the molecular weights of intact proteins. It also helps achieve higher protein sequence coverage when using complementary fragmentation techniques such as collision-induced dissociation (CID), electron transfer dissociation (ETD) and HCD. These features also facilitate determination of the exact locations of mutations and post-translation modifications (PTMs). With the versatility of multiple fragmentation techniques, even the most complex PTMs including glycans are accessible.
For bottom-up proteomics experiments, the Orbitrap Elite offers laboratories greater proteome coverage through improved protein, PTM and peptide identification, even at low abundances. For quantitative proteomics, higher system speed and sensitivity increase the number of quantifiable peptides when using isobaric labeling methods such as tandem mass tags (TMT).
New possibilities for metabolomics and metabolism research
For metabolomics, lipidomics and metabolism studies, the Orbitrap Elite offers the suberb quality HCD and MS
n
spectra, providing richer structural information for unambiguous metabolite identification. Compared to previous systems, remarkably high sensitivity enables detection of more metabolites and other important sample components. The system's high resolution is ideally suited to resolving isobaric species such as those required for the analysis of lipids.
For increased confidence in quantitative results, ultra high resolution and accurate mass, fast scanning and linear detection work together to reduce matrix interferences, enhance reproducibility and provide greater accuracy. For comprehensive metabolite studies, the Orbitrap Elite offers both qualitative and quantitative workflows in a single high-performance system.
For more information about the Orbitrap Elite,
as well as other new Thermo Scientific products, please visit
www.thermoscientific.com/orbitrapelite
. Alternatively, please call (800) 532-4752, or e-mail
analyze@thermo.com
,
Thermo Fisher's innovative Technology Refresh program allows companies to invest with confidence in the latest instruments for the lab at the lowest total cost. Technological advances in Mass Spectrometry occur on average every 18 months. Technology Refresh helps safeguard against analytical instrument obsolescence by offering financing for a new mass spectrometer with a 36-month operating lease, fixed monthly payments, and the option to upgrade to the latest available technology at the 24th month of the term. The program applies to new acquisitions, but can be modified for trade-ins and replacements for current aging equipment. For more information, contact the Thermo Fisher Financial Services team at (800) 986-9731.
About Thermo Fisher Scientific
Thermo Fisher Scientific Inc. (NYSE: TMO) is the world leader in serving science. Our mission is to enable our customers to make the world healthier, cleaner and safer. With revenues of nearly $11 billion, we have approximately 37,000 employees and serve customers within pharmaceutical and biotech companies, hospitals and clinical diagnostic labs, universities, research institutions and government agencies, as well as in environmental and process control industries. We create value for our key stakeholders through two premier brands, Thermo Scientific and Fisher Scientific, which offer a unique combination of continuous technology development and the most convenient purchasing options. Our products and services help accelerate the pace of scientific discovery, and solve analytical challenges ranging from complex research to routine testing to field applications. Visit
www.thermofisher.com
.