Members Login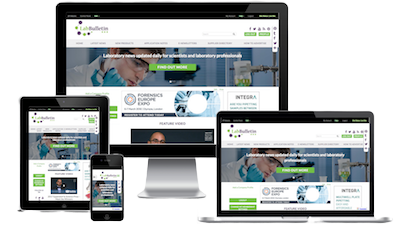 Monthly Newsletter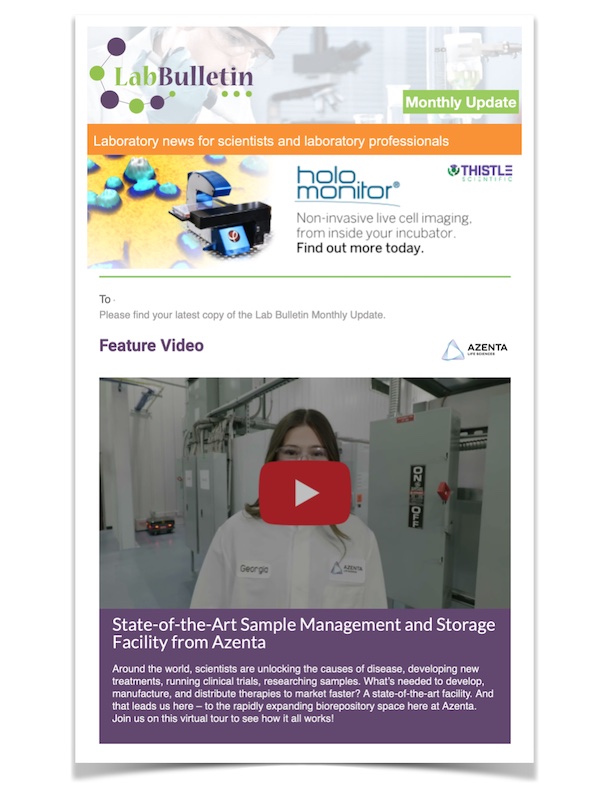 Microscopy | Image Analysis
IT Solutions and Laboratory Automation
Stratophase collaborates with LGC on real-time monitoring of 3D cell culture growth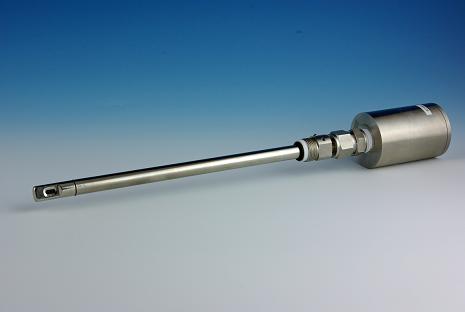 Stratophase, a specialist in real-time chemical and biochemical measurement and detection, has announced that it is collaborating with LGC (www.lgc.co.uk), the UK's designated National Measurement Institute for chemical and bioanalytical measurement, to validate Stratophase's novel technology, which has the potential to improve cell bioprocessing methods.
Cell-based measurements underpin research and development pipelines of key UK industries, including pharmaceutical, cosmetics and healthcare. Improving the cell manufacturing scale-up process offers potential benefits to the biopharma and regenerative medicine sectors by reducing costs of cell-based products, and improving the speed to clinic.
Current monitoring of the growth of the cells in a bioreactor system usually requires sub-sampling to measure cell number, a procedure which increases the risk of bio-contamination. Therefore the ability to monitor cell growth continually, and subsequently optimise conditions for increased yield and purity is vital. LGC has extensive experience in the scale-up of mammalian cells for biomarker expression, genetic stability testing and cell therapy and is employing a novel imaging system to measure cell growth accurately on a three dimensional (3D), free floating scaffold in a bioreactor system.
By using Stratophase's innovative SpectroSens insertion probe, LGC has demonstrated its potential to improve the monitoring of cell growth in a 3D culture by enabling real-time measurement of nutrient metabolism and the build-up of waste products. SpectroSens complements standard bioreactor probe technologies for measuring pH and oxygen levels, offering a powerful tool for real-time monitoring of changes within the bioreactor system, and enabling better control over the bioreactor environment to promote optimal cell growth.
Damian Marshall, LGC's Principal Scientist for cell biology, commented, "We are pleased to be involved in demonstrating how the SpectroSens monitoring technology can help maximise cell growth rates while minimising undue cellular stress, opening a route to rapid process development and scale-up, key to enabling cell therapies to become a mainstream medical treatment."
Richard Williams, Stratophase's chief executive said, "Our SpectroSens technology has already proven itself in the real-time monitoring of a number of processes such as fermentations and continuous flow reactions. We are delighted to build on this success by working with LGC to demonstrate its ability to improve the monitoring of 3D cell culture, with the ultimate aim of fast-tracking the development of cell therapies".
For further information about Stratophase and the SpectroSens system, please visit www.stratophase.com.